People: New Street Consulting Group; Fusion IT Management; boxxe; and more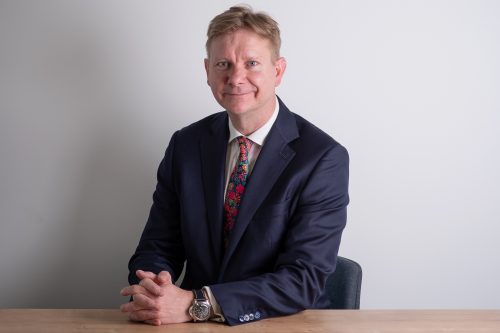 People advisory firm, New Street Consulting Group (NSCG), has made four new hires at its Leeds office as it continues to invest in growth.
Having relocated its Harrogate office to Wellington Place last year to accommodate an expanding team, the latest round of new recruits takes the firm's headcount in Leeds to 27 professionals.
Katie Howard has joined the company's executive search team as a director after relocating from working in Amsterdam for 12 years.
Previous roles have seen her champion workplace Diversity and Inclusion (D&I) and support organisations in traditionally male-dominated industries to improve gender balance. Howard will draw on this experience in her new role as a D&I lead for executive search in the energy sector.
She said: "The energy sector is evolving as it embraces renewable technologies. This is rapidly changing the world's energy mix and brings with it demand for new skills, ways of working and thinking.
"It's an opportune time to accelerate the positive change we're already seeing in terms of the sector's diversity and inclusion."
Three new appointments have been made in NSCG's talent intelligence team in Leeds including senior consultant Jack Evans, data analytics consultant Christopher Dutoy and researcher Georgia Cooper-Taylor.
They will support the team in providing organisations with insights to make data-driven decisions about talent recruitment, retention, and management strategies.
Doug Baird, CEO, said: "We're experiencing strong demand from leaders and organisations in Yorkshire who are addressing changing ways of working and finding recruitment and talent strategy increasingly competitive and employee-led.
"Expanding our team enables us to continue to meet this growing demand and our clients are already benefiting through the enhanced depth of expertise we have in-house."
:::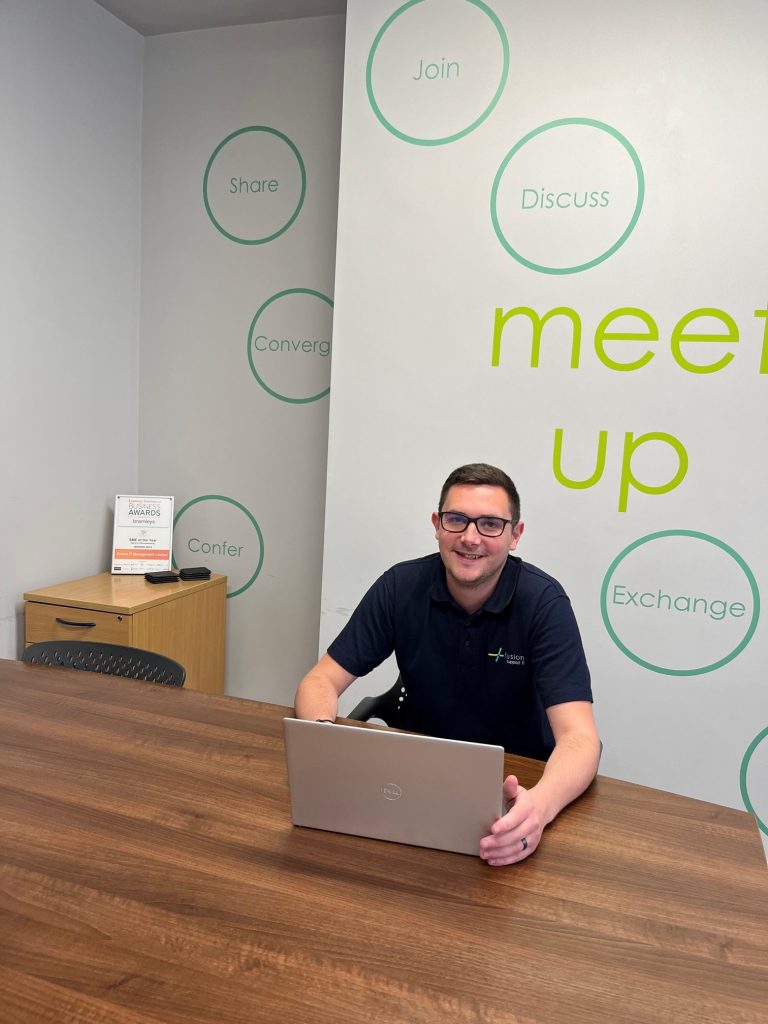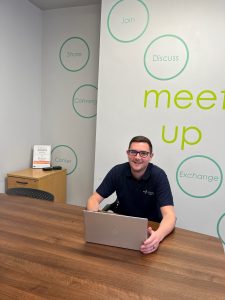 Brighouse-based IT support and solutions provider Fusion IT Management has announced the appointment of James Robinson as its new chief technical officer.
He previously held the role of IT operations manager within Fusion IT and, during his time with the business, he has successfully built the firm's cloud platform, evolving from a handful of servers to a large multi-redundant array of complex systems, helping the business reach new heights. 
He said: "I'm excited for this next chapter in my new role as the CTO of Fusion IT. I want to express my gratitude to Jamie for trusting and supporting me to grow in the past three years. 
"I look forward to getting stuck in and helping to make a positive difference to our technical operations, as well as driving forward in our goals for the year ahead and beyond." 
In addition to Robinson's appointment, Fusion IT has also welcomed two new recruits to the wider team.  
Karolina Mroz joins in the role of MatterSphere developer, after having completed an undergraduate course in Computer Science at Sheffield Hallam University.  
MatterSphere is a client and matter management system that provides legal firms with a single, unified way to view and manage day-to-day activities. 
Mroz will support the development of current projects, including the design, development and implementation of software solutions to meet clients' needs. 
Joining her in the MatterSphere team is Kamil Sora, who will work as a support developer.  
A Computer Science with Artificial Intelligence graduate, Sora will support the development team with the MatterSphere product to generate and produce data reports to help ensure the most effective solution is implemented to meet clients' needs.
Fusion has also confirmed its achievement of ISO 9001 and 27001 standards. 
The ISO 9001 certification ensures Fusion IT follows a framework that constantly refines processes and procedures, while improving client experience and ensuring quality services and solutions. 
ISO 27001 is essential for IT businesses due to challenges arising from data security breaches. This accreditation will help manage the overall risks, secure information assets and strengthen the way in which Fusion IT manages its security.  
Fusion IT managing director, Jamie Watson, said: "James has been a real asset to the team for more than three years and this new role will help to further develop both his skillset and our future business plans.  
"We are pleased to further expand our team and expertise through the appointment of Karolina and Kamil; their roles will both contribute to our wider client offering. 
"I am also proud we have been awarded ISO 9001 and 27001 accreditations. I would like to extend my thanks to the whole team, whose hard work and dedication has made this possible."
:::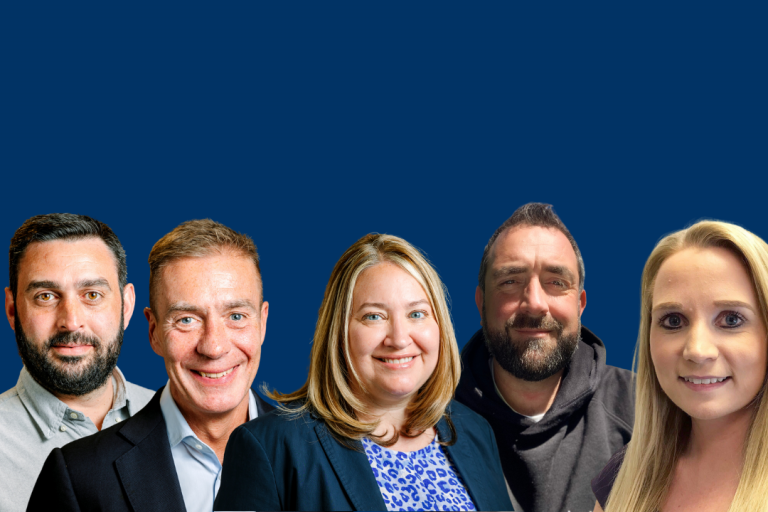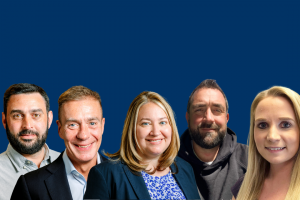 Yorkshire-based tech reseller, boxxe, has welcomed an experienced industry heavyweight, general counsel and a strategic people leader while promoting internal talent to add to its executive team of Phil Doye, Hazel Sagar and Tim Hall.
Additional to the new exec team, Phil Barrington takes the mantle of head of business development, bringing a wealth of industry framework experience from his previous role at HealthTrust Europe.
The line up also includes Graham Long as chief revenue officer.
In his previous roles he has built and managed B2B sales and marketing organisations at both HP and Samsung Electronics. More recently he has been with Huawei where he managed the B2B sales operation and Ecosystem development.
His experience covering both corporate and public sector revenue channels will be pivotal in the next phase of boxxe's journey.
Long said: "It is a pleasure to join an organisation that has the ambition and passion to innovate and disrupt.
"The opportunity to bring my knowledge and experience to help accelerate the growth of boxxe is hugely exciting."
Andrea Preston joins as the new chief people officer with a successful career centred around business transformation, talent and high growth performance.
She arrives from TES, a global SaaS tech company, where she was HR director. Her experience working in the global tech industry with TSYS and the professional services sector will help boxxe continue its rapid growth while firmly remaining a people-centred organisation.
Preston said: "boxxe is a trusted and innovative company and I'm excited to support its continued growth and journey towards B Corp certification."
Ruth Patterson joins the exec team as general counsel & company secretary, having trained at City firm Herbert Smith Freehills.
She brings legal sector, financial, tech & media experience to the line up with global strategic business acumen following previous exec roles with Hive Learning and Piksel.
She said: "I'm thrilled to be joining boxxe at a time of such incredible digital growth across the whole of the UK.
"Working within a company at the forefront of digital transformation is such a privilege – shaping the future of technology and its place in our society is a game-changing opportunity."
Jorden Jones has been with boxxe for one year. During that time he has shown passion and skill for both digital transformation and innovative marketing, leading to his promotion to chief marketing officer.
He has previously worked at comparethemarket.com and Sky and will play a key role in ensuring boxxe transitions to a greater online presence.
Jones said: "As we enter a new age of digital content and marketing, it's never been more important to strategically place our company at the vanguard of innovation alongside delivery and target-led impacts."
Phil Doye, investor and CEO, added: "boxxe is an increasingly ambitious company, we want to be a business that is a force for good on this planet, This means recruiting business leaders who care about impact as much as profit – helping others to do the same.
"Our team are at the forefront of some of the biggest challenges businesses face in 2022 and I'm confident we are creating a culture and a company that can tackle whatever comes next with planning, foresight, dedication and commitment."
:::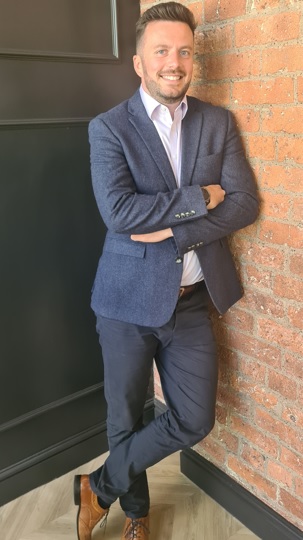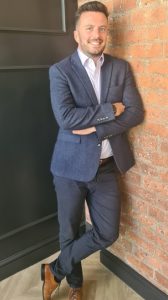 Property development company, Sterling Capitol, has strengthened its team with the appointment of Tom Brown.
He joins Leeds-based Sterling as a senior development surveyor. The company, chaired by Sir Bob Murray, owns and manages business parks across the county.
Brown, who studied real estate at Sheffield Hallam University, joins from Network Rail where he had worked for the past five years.
He previously worked for property consultancies Carter Jonas in Yorkshire and Lambert Smith Hampton in the North West.
He said: "To join an established developer such as Sterling is a fantastic opportunity for me which I could not turn down.
"We have a strong pipeline of sites we are bringing forward for development and we are very much on the acquisition drive for new opportunities across Yorkshire and the North East."
Paul Beckett, head of development at Sterling, said: "Tom's appointment will both enhance and strengthen our team. He has an excellent track record, and his experience and expertise will be a massive asset to our company.
"We are focused on building on the company's achievements in the past two decades. Tom's role in the business will be pivotal to ensure a successful future."