EO sector rockets as thousands plan to celebrate the 10th EO Day
EO Day 2022 is bringing together thousands of employee owners to celebrate and grow employee ownership on June 24, as the UK EO sector surpasses its 1,000th milestone.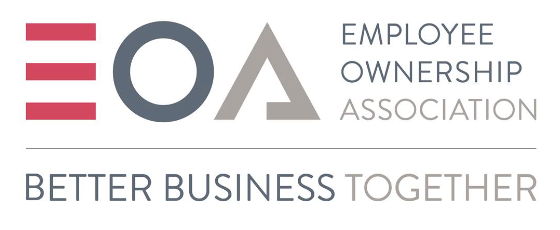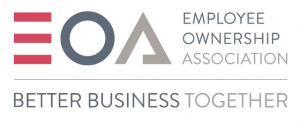 The sector, which recorded fewer than 500 employee-owned businesses (EOBs) in 2020, has more than doubled in the past three years, with many reporting that they looked to EO to increase resilience and support productivity in the face of the unprecedented challenges they faced during this time. Once again, the key growth sectors include professional services, construction, manufacturing, retail and wholesale, and Information and communications.
The Employee Ownership Association (EOA) is calling for further cross-party support of the sector and its growth, as a model that can unlock the potential of individuals, businesses and the economy.
The latest statistics, provided by the EOA research partners Professors Andrew Robinson from the University of Leeds and Andrew Pendleton from UNSW of the White Rose Centre for Employee Ownership, are accompanied by a snippet of their recent survey results that show the sector is delivering better business through giving employees a meaningful say:
Being socially responsible – 71% of EOBs have a statement of purpose, which includes making a positive contribution to society and the environment, while 96% say that looking after the workforce is a key measure of business success
Governance – 97% of EOBs have at least one form of employee governance, 74% have at least two
Involved and informed – 90% of EOBs report that employees have some or a lot of say in decisions on working conditions, 85% have some or a lot of say in new working methods. 75% of businesses share financial information at least several times a year and a further 21% share it at least annually.
Professor Andrew Robinson, University of Leeds, said: "Employee ownership is now in the mainstream of British business, thanks mainly to the phenomenal success of the Employee Ownership Trust. EOTs are so attractive because they enable business owners to step back without fear their company will be taken over by someone who does not value the culture, values and employees that are part of the business."
Meanwhile, the index for the Top 50 Employee Owned Businesses by size, compiled by RM2 and published by the EOA, which will be released on EO Day, showed a median productivity increase of 5.2%, double the UK average of 2.6%, or 9.4% 'like for like' (comparing those on list last year against their own results). This report shows the highest mover as Howden Group in fifth position behind regular table leaders Arup, Mott Macdonald, and John Lewis Partnership. New to the Top 50 are Foster + Partners Group Ltd, Buckingham Group Contracting Limited, Independence Matters CIC, plus Go Ape.
Go Ape is celebrating its first EO Day by becoming a Trustee Member of the EOA. Nick Hall, Managing Director, said: "We are delighted to be part of this thriving and growing part of the UK economy, and to see that, like us, many of the businesses choosing the model do so because their employees matter, and they want to do the best for them as well as for customers, environment, communities, and partners. We have chosen to become a Trustee Member of the EOA, so that as we bring employee ownership to life in our business, we are also advocates to help grow more employee-owned businesses."
At least three businesses will become employee owned on EO Day including an accountancy firm and a communications business. Other activity includes celebrations with employee owners including BBQs, ice creams, voting days, submitting EO stories, and sharing their insight on social media.
David Howden, CEO, Howden Group Holdings, which is now the fifth largest UK EO business after the acquisition of A-Plan and Aston Lark – both employee owned firms, said: "I have always believed that employee ownership is crucial in creating a resilient company with a long-term focus, underpinned by sustainable growth, whilst also maintaining its culture; nearly 30 years on, we are now the fifth largest employee-owned company in the UK, underlining the success of this approach. Our people-first culture helps us to attract like-minded companies to build a business for the long-term, attracting talent and motivating our people to deliver exceptional service to clients."
The Chief Executive of the EOA, James de le Vingne, said: "On this, the 10th EO Day, we are delighted to see the exceptional growth in the sector.
"It is together with our members and stakeholders that over the past 10 years we have supported the sector to grow. Now that we have this momentum, which indicates the relevance of the employee ownership model during a time where businesses are looking to create certainty and be more ethical in their approach to employees and the environment, we are asking how we can make sure the economy can reap the evidenced benefits of employee ownership at an even greater scale."
Your chance to immerse yourself in employee ownership:
This year's EOA Annual Conference will help you to unlock the potential of your business if you are exploring employee ownership, transitioning to EO, want to bring employee ownership to life in your business, or if you want leverage your employee ownership to offer better impacts for employees and the environment.
The event, hosted at the impressive ACC Liverpool, promises to be bigger and better than ever before, with 30 sessions including keynote interviews, speed seminars, and case study seminars. Plus, a 30-stand exhibition and networking space, allowing both informal and topic-based networking, sharing of expertise and insights.