Council boss embroiled in lockdown drinks row keeps her job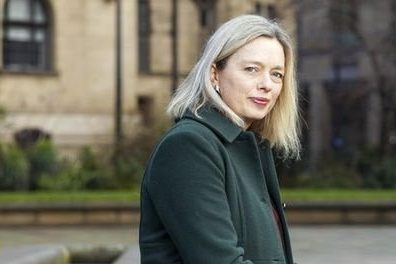 Sheffield City Council's chief executive, Kate Josephs, has been issued with a written warning for hosting drinks in her office during Covid-19 restrictions.
Josephs, who faced fierce criticisms for her actions, has published a full apology following an investigation into her behaviour by a cross-party committee which began in January.
At the time of the breach, in December 2020 while London was under Tier 3 Covid restrictions, Josephs had been departing from her role as the director general of the Cabinet Office Covid Taskforce.
A report by Sue Gray into lockdown parties at No 10 found the party attended by Josephs included more than 20 guests and that alcohol and pizzas were available. Social distancing did not happen during the four-hour event.
Josephs was placed on paid leave while the committee investigation was conducted and she has faced calls to step down from her current council post.
But a statement on behalf of the cross-party committee today says: "We understand this has been a difficult time and people have, quite rightly, been eager to see this situation conclude.
"Kate Josephs has decided to publicly share that she received a written warning from the committee. Kate will now be resuming her full duties as chief executive.
"The decision was made based on the facts at hand and with very careful consideration. The committee acknowledges Kate has apologised and believes that she feels genuine remorse."
Leader of Sheffield City Council, councillor Terry Fox, said: "It's no secret that I've been deeply disappointed by Kate Josephs' actions.
"Over the last few months I've repeatedly said I share the anger and upset felt by some Sheffielders about the choices Kate has made. Those feelings don't just go away overnight.
"But I am here to deliver for Sheffield, and that is what matters the most to me now. The chief executive's work to rebuild trust across the city and organisation begins now.
"Kate and I will also need to rebuild our relationship, and I do believe we are both committed to doing that."
In her own statement, Josephs said she was deeply sorry for the mistakes she had made.
She added: "I am so very sorry that for too many people – including those I serve in Sheffield and the colleagues I am proud to work alongside – my actions brought back personal pain and suffering experienced during the COVID pandemic.
"Knowing this is something that will stay with me forever, I cannot and will not brush that hurt under the carpet. All I can offer is my sincere apology and my promise to work harder than ever for our city.
"I now see that it was a mistake too gather in the way we did; the event simply should not have happened.
"I received a Fixed Penalty Notice in respect of the event and paid it immediately.
"People have asked why I did not speak about this until January. Because the event itself happened in my former role, I went to my former employer for guidance. I was asked to respect the confidentiality of the Cabinet Office's independent investigation.
"I wish I had challenged that more strongly and spoken sooner to colleagues in Sheffield. I have accepted a written warning from the Committee in respect of this error of judgement."