Soundproofing products specialist invests £500,000 in move to new factory
Acoustic insulation manufacturer Hush Acoustics has completed its move to a new site in Sheffield which provides more capacity for production and stockholding of its soundproofing product range.
Having outgrown its former site in Liverpool, Hush Acoustics wanted to capitalise on its potential for growth and support the high demand for soundproofing solutions from the UK building industry.
With no suitable sites available in Merseyside, the company looked further afield for its new home and settled on an ideal building in Sheffield.
Its new HQ and factory at Tinsley Industrial Estate covers more than 15,000 sq ft, an increase of 46% on the firm's previous site, providing employment for 15 people.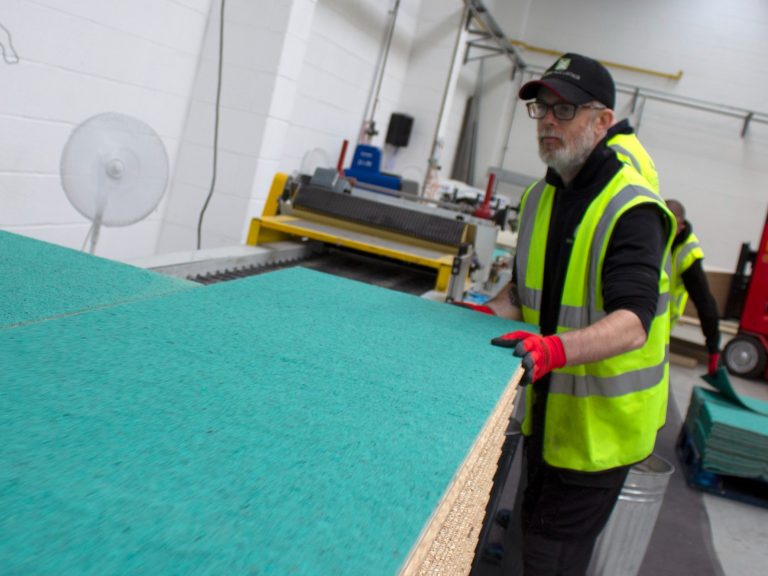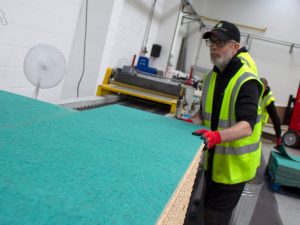 The additional space is already giving the company extra storage for raw materials and finished product stockholding, along with ability to increase production volumes – all of which ensures it can keep lead times to a minimum and respond quickly to customer demands.
In addition to Hush Acoustics' range of timber soundproofing products, such as the Hush-Panel 28 acoustic floor panels, the team at the new Yorkshire factory will manufacture all its rubber based insulation materials, including its acoustic membranes for concrete floors.
Robert Crampton, MD, said: "Our move to new premises marks the start of an exciting new era of growth for Hush and I'm delighted with the facilities and extra capacity we now have available to us.
"Acoustic comfort and soundproofing in our homes, offices, public buildings, hotels, schools and numerous other types of buildings is becoming an increasingly important design and specification consideration for both new build and conversion projects.
"We are committed to ensuring the construction industry has access to the best performing products and systems."
Hush Acoustics was founded more than 30 years ago in Scotland and in 1998 it relocated to Liverpool from where a nationwide distribution network was developed.
Today, the business provides acoustic solutions for separating floors, ceilings and walls in both new build and refurbishment projects.