People: CP Media; Marshalls; Harrison Leisure; and more
Outdoor advertising specialist, CP Media, has appointed three new directors as it prepares for its next phase of growth.
Rachel Davies, Ed Armstrong and Richard Eccles join the board following a 40% increase in group revenues to £6.8m in the 2021 financial year.
The business is Yorkshire's largest and fastest growing outdoor advertising agency with offices in Halifax and Harrogate and more than 40 employees.
The company provides advertising and sponsorship services which enable UK local authorities and businesses to capitalise on their assets. In 2019, CP Media acquired Eye Airports, the leader in UK regional airport advertising with rights for 19 regional airports.
Davies heads Eye Airports, while Armstrong heads CP Media's group marketing department and Eccles is the group chief operating officer.
Mike Brennan, CEO, said: "Rachel is the most experienced and successful regional airport advertising manager in the UK. Her promotion to the main board will strengthen both the company and the management.
"Ed has been with us for many years and now runs one of the most successful marketing departments in our industry.
"Richard has done outstanding work for the entire group over the last 10 years and thoroughly deserves this promotion. He has been my successful number two almost since the beginning and we wouldn't be here without him. He is a vital part of our future growth."
:::
Hard landscaping and business materials supplier, Marshalls, has expanded its team to reinforce its work to improve human rights in global supply chains.
The Elland-based business has appointed Emma Crates to the role of group business and human rights manager, while Nasriah Jamaludin becomes business and human rights executive.
Crates is a former business journalist and modern slavery researcher. She most recently worked as prevent policy lead for UK Independent Anti-Slavery Commissioner Dame Sara Thornton.
In this role, Crates led private sector engagement, collaborating with a broad range of stakeholders, including government, businesses, investors and NGOs, to promote best practice in addressing forced labour risk in supply chains.
Her specialist interests include the construction and agricultural sectors, transparency in supply chains and investor strategy.
Jamaludin, who speaks English, Malay, Indonesian and Mandarin, represented her native Singapore on international youth forums while at university.
She later taught English in Henan province in China. After graduating with a Masters in Culture, Society and Globalisation from the University of York in 2020, she worked for an e-commerce organisation.
In their new roles, Jamaludin and Crates will analyse and address human rights risks in Marshalls' UK operations and international supply chains, support audit functions, and lead worker and supplier engagement initiatives.
They will also support the business to capture and share vital data.
Crates said: "Marshalls continues to invest in and expand its human rights strategy at home and abroad.
"I look forward to exploring and developing best practice in due diligence and data collection in the rapidly evolving human rights space."
Jamaludin said: "I'm excited to be joining Marshalls and working with exceptional professionals. I look forward to being part of its mission to create a sustainable future through positive change."
The new roles are based within a team run by Elaine Mitchel-Hill, ESG and human rights director at Marshalls.
She said: "I am thrilled to have two people of such excellent calibre join our team. This further strengthens our ability to understand human rights risks in our operations and supply chains and work with procurement colleagues and suppliers to uphold international standards."

:::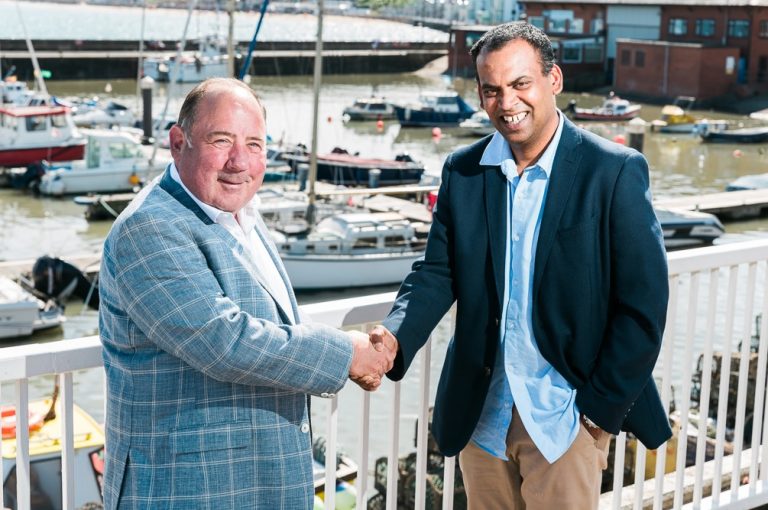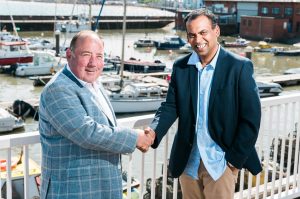 A new group operations director has been appointed at Harrison Leisure Ltd, the Bridlington-based hospitality group behind Salt on the Harbour, The Brunswick and The Old Floral Pavillion Leisure Complex.
Dillon Ariyaratne brings a wealth of high quality restaurant and hospitality experience to his new role including five-star hotels, Michelin star restaurants, exclusive golf clubs, five-star cruise ships and resort hotels.
Ariyaratne is a graduate of The Hague Hotel School and Oxford Brookes University and has a Masters Degree in International Hospitality Management.
Michael Harrison, founder and owner of Harrison Leisure, said: "Dillon is a rising star of the UK restaurant and hospitality scene and is just what the Harrison Leisure brand is looking for right now as we enter our latest phase of growth and development.
"He comes highly recommended as a professional, experienced, motivated, self-assured goal setter and achiever.
"This is very much a partnership between two like-minded people intent on excellent customer service, fantastic hospitality experiences and the drive to improve standards while also constantly looking to introduce new products and services."
Ariyaratne said: "Joining Michael and his team at the Harrison Leisure group is a perfect fit for me as I have been looking to develop and progress my career with an award-winning hospitality group that not only has vision and ambition but also humility.
"This is a unique opportunity for me to help us become even closer to the communities of Bridlington and East Yorkshire while building our tourism business and creating new and exciting ventures."
Beginning with a food kiosk and a couple of holiday rides, Michael Harrison and his family gradually grew the business.
He took on a small seafront amusement park, then The Old Floral Pavillion Leisure Complex on Royal Princes Parade as he developed bar, restaurant, ice cream parlour, children's play area amusement arcade, fish and chip shop, restaurant and takeaway opportunities.
Ariyaratne started his career with the Confifi Group in Sri Lanka as a management trainee.
He has held senior management positions in the UK at The Ambassadors Hotel, Audley's Wood, Burleigh Court Cotswolds, The Colonnade Hotel, Tewkesbury Park, the Hilton Group, as well as the five-star Manor House Hotel and Golf Club – which included the Michelin starred Bybrook Restaurant – where he was catering & beverages operations manager for five years.
:::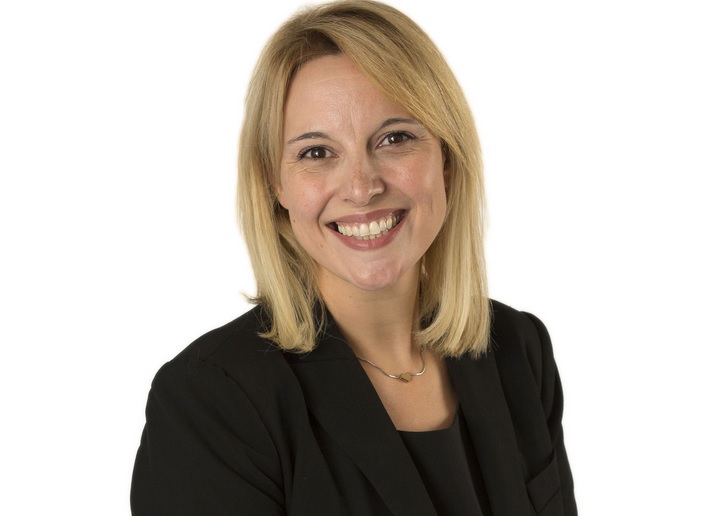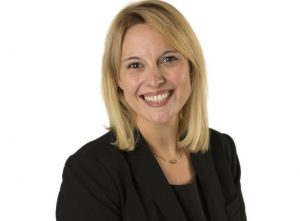 Leeds Trinity University says Jo Hynes is to be its new chief operating officer, executive director of operations and sustainability.
She will join the executive team in September and will report directly to vice-chancellor, professor Charles Egbu.
Hynes will be responsible for leading and managing the university's core operations across the areas of Estates and Facilities, Digital and Information Services, Sustainability, Business Continuity and Health and Safety, while providing exceptional service to colleagues, students and other stakeholders.
She joins Leeds Trinity from the University of Leeds, where she is currently deputy director of estates and facilities, with over 15 years of experience in the field. Her early career was spent in quality and safety management.
Egbu said: "I am very pleased that Jo Hynes has been appointed chief operating officer, executive director of operations and sustainability.
"This is a significant role that supports the university in delivering on the key pillars of our new Strategic Plan as well as a key driver in the expansion and development of our building and facilities.
"Jo made a lasting impression during the interview process and her wealth of experience will benefit all stakeholders in our university community."
Hynes added: I am thrilled to be joining Leeds Trinity University at such a pivotal time in the university's strategy and I'm very excited for what lies ahead.
"I have felt so welcome by those I have been fortunate to meet already, and I'm look forward to meeting others.
"It is clear that people are at the heart of Leeds Trinity and that they are fundamental in delivering exceptional student experience."