Briggs named chief executive at technology group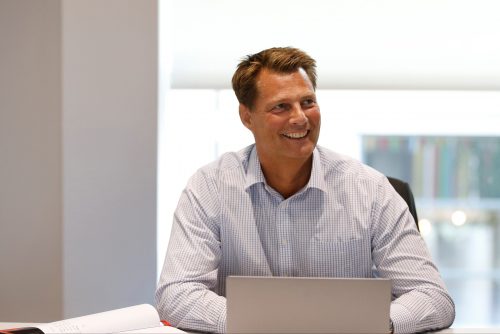 Matthew Briggs has been appointed chief executive at cyber security business ECSC Group with immediate effect.
Briggs an experienced business leader and well known figure in Yorkshire has previously held positions as group CEO of AutoProtect Group, CEO of Minster Law Solicitors, chief commercial officer for RAC, as well as senior roles at Aviva plc and Capita Insurance which is part of Capita plc.
Briggs will be responsible for developing and executing the business's growth strategy, developing the senior leadership team, and expanding the channels to market with a heightened focus on strategic partnerships.
His appointment comes as part of a company board re-organisation which will see the company's founder Ian Mann vacate the CEO role and take up position as executive chairman with a focus on plc board effectiveness, and internally on cyber security strategy, product/service innovation, and development.
The company added that Mann's position will be "temporary and reviewed in light of future non-executive appointments".
The restructure also sees David Mathewson move from non-executive chairman to senior non-executive director.
Briggs, said: "I am excited by the opportunities in this dynamic sector, building on ECSC's excellent reputation and history of service innovation. Having used ECSC services prior to joining the Company, I can attest to their value, both in preventing costly cyber breaches and as an essential business emergency service."
Mann added: "Having worked with Matthew as a client, I am delighted to welcome him into a strengthened ECSC board. Matthew brings a wealth of commercial experience in highly relevant sectors, and an excellent understanding of the value ECSC services have to offer any organisation. I look forward to the opportunity to re-focus on cyber security delivery and innovation."