Time for region's economic potential to be fully recognised and exploited
It's time to be bold, be ambitious and to shout about our potential.
This was the statement that ended the recent roundtable hosted by TheBusinessDesk.com in partnership with the Northern Powerhouse Investment Fund (NPIF).
Many will consider that has been the ongoing mantra for the North since George Osborne coined the brand Northern Powerhouse in 2014.
But with many parts of the region now having devolved powers benefiting from inward investment, the attendees at the event felt it was time for the Tees Valley – an area which includes Darlington, Hartlepool, Middlesbrough, Redcar and Cleveland, and Stockton-on-Tees – to stand up and be recognised for the economic opportunity which exists in the region.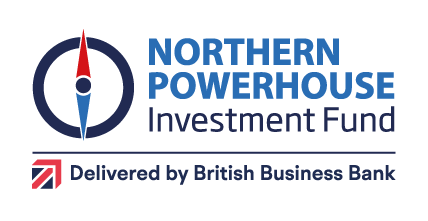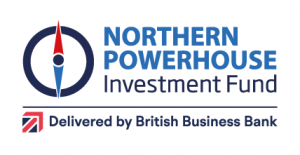 Paul Crawshaw from Teesside University, which has sites across Tees Valley, kicked off the discussion which considered what Levelling Up means for the region.
He said: "Having worked in the region for 25 years I think there's a danger that Levelling Up is a totemic thing that has been brought in as a result of Brexit to address the issues of disenfranchised communities – but these are not new issues and this is not a new challenge for the Tees Valley."
He explained the region was still struggling with the transition of "big paternalistic industries" such as the steel works of previous generations.
Picking up on Crawshaw's point however, Sarah Ellerby, CEO of Nova Pangaea Technologies, an innovative business which converts discarded plant biomass into a variety of biochemicals and biofuels, explained her perspective on Levelling Up is a bit different.
The CEO, although born and bred in the region, has spent the majority of her career in North America
She said: "Back in the day we used to go to London and raise funding, that's no more. There is an ecosystem in the North East now and one of the reasons I decided to return to the UK was from an investment perspective and in particular regional investment."
She noted that NPIF had backed the businesses but that there were still challenges in Levelling Up not just in Tees Valley but the wider UK from an investment perspective, highlighting issues related to securing investors for capital intensive, innovative, industrial business.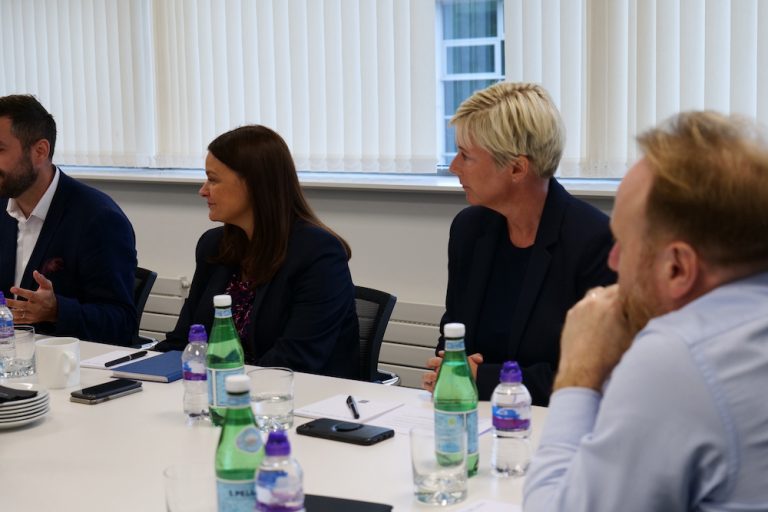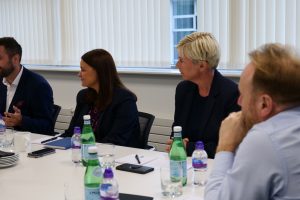 Grant Peggie, director at British Business Bank who manage NPIF, picked up on Ellerby's point noting: "If you're doing deep tech it is harder to fundraise than if you're doing software or something else in the digital space because of the inherent risks, time and the costs."
He explained it is acknowledged that it can be easier to fundraise for those type of industries in the US than in the UK but that the British Business Bank, which operates NPIF was looking at tackling the issue, having launched its Future Fund: Breakthrough programme, and partnering with private investment to support businesses like this.
Looking ahead however, the Tees Valley economy although certainly having a strength in tech, is a broad church.
Bob Makin, founder of Sockmonkey, a video game developer based in Middlesborough, noted that he see's potential for the region to become a hub for the gaming industry – a market which reports in June suggested would be worth $413bn by 2028.
Citing his own firm's success and that of regional compatriot Double Eleven, he said there was a "burgeoning gaming community" which could act as a draw for talent. He explained the firm currently had 12 members of the team working remotely who were now looking to relocate to the Tees Valley.
However, he said the challenge he faced was not one of funding – having been supported by NPIF – but in ensuring the region's towns were able to accommodate future growth.
"We're focused on growth, but if we grow to 100 or 200 people there is currently nowhere for us to go," he said. "It could mean we end up in Leeds or Newcastle, which means as a result of building up our own success we may have to move out."
This he noted is one of the local challenges. He said despite being a recognised economic area with a devolved mayor in Ben Houchen, he believes there is still a lack of understanding about shared benefits.
He said: "As an employer we're not only growing a business here but we're actively bringing people here to live, work and spend their money in the local economy. The councils need to realise that the region isn't that big – I earn my money in Middlesbrough, pay Darlington tax as I live there and go and spend it in Stockton-on-Tees."
This inter connectivity between different parts of the region and councils needs to be better appreciated according to Makin, as it will allow the whole region to level up.
Gill Hunter, managing partner at Square One Law, a Newcastle-headquartered firm which recently opened an office in Darlington, agreed that the region was "fragmented" in its approach but noted it's not just the Tees Valley it's a wider issue in the North East.
Hunter added that although she sees the challenges of this fragmentation, Square One's experience has only been positive and it is seeing the area as a real opportunity for growth.
James Cleave, CFO for utilities firm Everflow said although it can seem fragmented the region actually has a lot of the building blocks for a successful business.
He explained: "We've found that when we've needed the right investment or the right people at the right time we have been able to find those either in the local region or by bringing them in from another area."
Despite Cleave's positive point he and others round the table did highlight that there is a talent crisis but said it is not a Tees Valley issue but a national one which is leading to inflated salaries.
Everflow's approach has been to explore a "grow their own" model which has resulted in the creation of a graduate scheme which will launch this year, with the ambition to train 15 people a year. It will support not only Everflow's growth but also the wider local economy.
Leanne Wilkinson, group FD of Tekmar Group, a listed company which offers technology and services to the global offshore energy market, said there was an important job to be done to highlight the range of opportunities and sectors that exist in the region.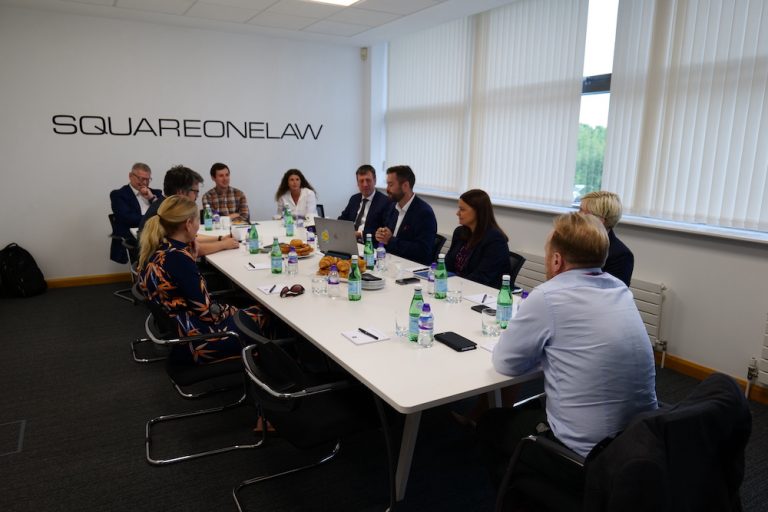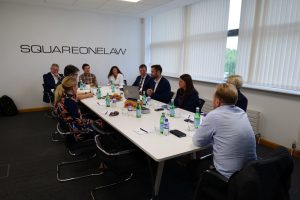 She said: "The array of businesses in the region is something that needs to be highlighted more, whether it's in the tech and renewable energy sector that I work in or others and it links back to education.
"Do the people in secondary schools, college, university know about the businesses and what they do in the region? So, as they graduate or qualify they can say 'I want to work for those companies.'"
Crawshaw agreed, saying that despite the university having success with a number of businesses there is always space for more to be done, particularly with further education colleges and secondary schools.
Will Clark, managing director of Mercia Regional Venture Funds, who works on the Northern Powerhouse Investment Fund noted the drive to implement better PR for the region has begun. He said Ben Houchen, as Conservative metro mayor, was doing a "very good job at telling the story and the story that's relevant for now."
He added: "We've got a history of being pioneers and there is still pioneering work going on today, just look at Nova Pangaea. But the takeaway from everything discussed today is that Ben Houchen's PR is not enough. Each and every business in the region needs to be banging the drum that the Tees Valley is ambitious, pioneering and growing successful companies."