Property people: Cubo; Broadacres Housing Association; and more
Leeds-based flex office provider Cubo has appointed Nathan Whiteley centre manager at its new workspace at Wellington Place in the city.
Whiteley studied Information Technology at the University of Leeds before moving on to a range of roles within the business and marketing sector.
He has considerable experience in brand marketing, project management and customer experience. He was previously a visual merchandising manager at LK Bennett London and most recently held the same position at Michael Kors.
In his new role, he will be responsible for the day-to-day running of the workspace and for creating a collaborative environment amongst its members.
He will manage all building operations and building management issues and will also promote Cubo's core values and support the growth of the business.
Cubo was founded by property investors Marc and Becky Brough in 2020.
It aims to meet the changing needs of businesses – from hot desking to a designated desk, private office, or entire floor. Benefits also include meeting rooms, networking events, private booths, chill-out areas, and a free barista service.
Cubo Leeds opened in February 2022 and occupies 19,821 sq ft on the third floor of 6 Wellington Place.
Whiteley said: "I'm beyond thrilled to be joining Cubo Leeds as a centre manager and to be part of the exciting journey that Cubo is currently on.
"I'm passionate about providing the highest possible levels of customer excellence and look forward to driving my team to provide our members and their visitors with an unforgettable experience."
Marc Brough, managing director, added: "We're excited to add Nathan to the management team. He's done some fantastic work in his previous roles over the years, and we look forward to benefiting from his experience and expertise.
"Expanding our management team will enable us to provide our clients with a first-class service and an unrivalled place for their businesses to call home."
:::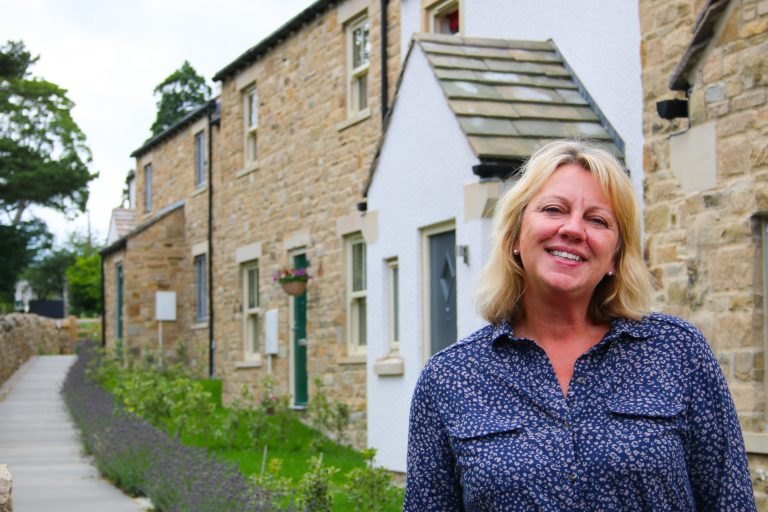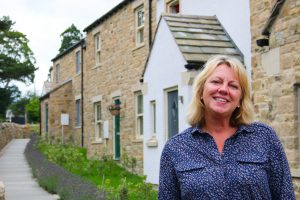 Broadacres Housing Association has appointed Helen Fielding as its new development and investment director.
Fielding, who joined on 1 August, has spent the last nine years working at Homes England, the body which funds affordable housing in the country.
Previously, she was housing manager at Hambleton District Council so comes to her new job at Broadacres with a wealth of local, regional, and national social housing experience.
She will oversee a team responsible for the development of new homes for Broadacres Group and the strategic investment in existing homes, including continuing to implement the association's energy efficiency programme, and its strategy of achieving carbon neutral by 2050.
She said: "'I am really thrilled to be joining Broadacres, and I am looking forward to helping deliver more quality, sustainable and improved homes across North Yorkshire.
"I have worked in this part of the world, and with Broadacres for many years, so in a way this feels like coming home for me.
"I am passionate about supporting rural communities to grow and thrive, and excited about the opportunity to join such a great team making that happen, working with partners and partnerships to make our collective ambitions a reality."
Gail Teasdale, chief executive, said: "Helen brings a wealth of rural experience which I know she will use to deliver more great new homes and to invest in our existing homes to ensure affordable homes are available to communities across North Yorkshire."
Helen Simpson, chair of Broadacres, added: "Attracting someone of Helen's calibre is a real coup for Broadacres and she adds further value and experience to an already very strong executive management team."
:::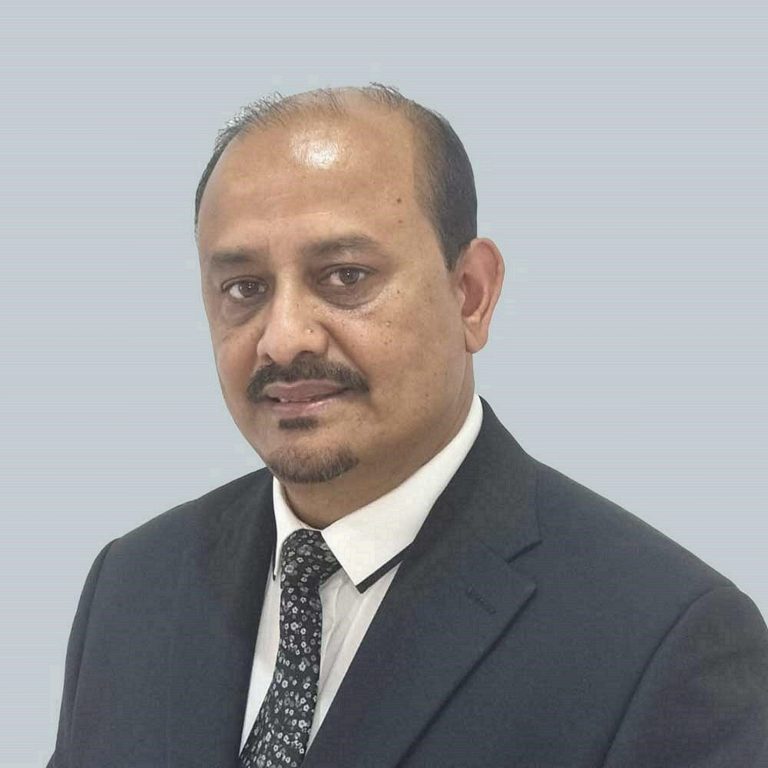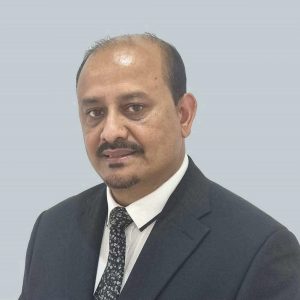 Sadar Uddin has joined Manningham Housing Association as community partnerships and investment manager.
He will work with the association's partners and stakeholders to deliver economic and social wellbeing improvement projects for customers and neighbourhoods in Bradford and Keighley.
Uddin arrives following more than 16 years as new initiatives manager at Great Places Housing Group, where he worked on a variety of internally and externally funded schemes in Greater Manchester, Lancashire and Sheffield.
His career began with Citizens Advice Bureau in Croydon, where he provided guidance on welfare benefit rights and housing-related casework.
He later served as housing access officer and then senior rehousing officer at Rochdale Metropolitan Borough Council, before being seconded to Ashiana Housing Association to work on a regeneration project which led to the construction of 88 affordable homes for a newly-formed BME housing co-operative.
A certified housing practitioner, he is also a Lancashire BME Network board member and acts as company secretary for Bangladesh Welfare Association, a Burnley-based charity.
Lee Bloomfield, Manningham Housing Association chief executive, said: "We are really pleased that Sadar is joining us to lead on the continued rolling out of our Community Investment Strategy which was launched shortly before the first Covid lockdown in 2020 and has made a real difference to many people's lives.
"It was devised to strengthen community resilience and, especially through our award-winning Building Bridges Bradford project which attracted significant external funding, we have achieved remarkable levels of success across the district.
"Sadar is an ideal fit to enable us to maintain the forward momentum our hard-earned reputation for excellence is built on."
Uddin said: "Manningham Housing Association are wonderful people from diverse backgrounds who work together as a family.
"Meeting colleagues from different teams with various roles and responsibilities, it is clear that everyone is strongly committed to a single goal, which is to provide good quality housing and related services to communities living in the Bradford and Keighley catchment area and beyond."