Agency roundup: Evoluted; Propaganda; Sway PR; and more
Sheffield digital agency, Evoluted, has unveiled key leadership changes as founder and former MD, Ash Young, steps back after a 16-year tenure.
Sam Biggins, 32, and Giorgio Cassella, 30, previously technical director and marketing director, take up the mantle of joint managing directors as the full service digital agency restructures to achieve ambitious plans to double in size in the next few years.
In their new roles, Biggins and Casella join operations director, Gareth Davies, to enact a new vision for Evoluted.
Since its founding by Young in 2006, the agency has worked with clients including SCARPA, Green Flag, AMRC, the University of Sheffield and Talasey Group, providing services across design and user experience, web application development and digital marketing.
Ash, who will be retaining a business development role at the agency, said: "Sam and Giorgio have stepped up over the last few months and have taken Evoluted to the next level.
"We have an amazing team in place and brilliant clients, I can't wait to see where they take us over the next few years."
Biggins joined Evoluted in 2016 as a development manager and Cassella arrived as a technical SEO in 2017.
Cassella said: "To be trusted to lead the agency forward and to do so at the age of 30 is a huge personal achievement.
"The breadth of services we're now offering across the digital spectrum, combined with a growing client portfolio of over 100 brands from global businesses to new disruptors, showcases Evoluted's growth over recent years and presents an amazing opportunity to continue developing our talent and what they can offer."
Biggins added: "Since joining Evoluted it has always felt like a company I could be proud to work for. This has not changed as we have grown from 12 people to 40 over recent years and our people and clients will continue to be at the heart of Evoluted for years to come.
"The agency has some incredible achievements to show for its first 16 years and I am excited and honoured to lead this incredibly talented team."
:::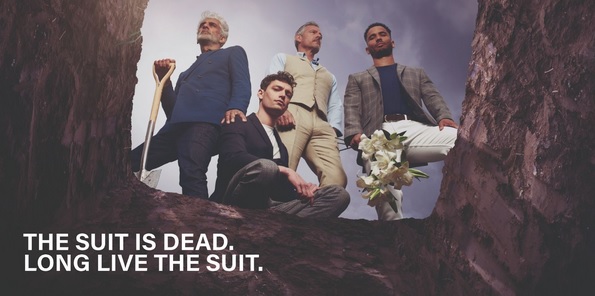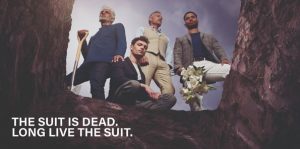 Leeds-based strategic and creative brand consultancy, Propaganda, has launched a brand campaign for menswear retailer, Suit Direct.
With a six-figure budget, this campaign covers out-of-home media with 48 sheet and six sheet billboards; in-store marketing at the retailer's 45 locations; as well as digital ads and social media assets.
It comes amid a huge expansion for Suit Direct, which bucked convention during the pandemic and switched its strategy to open brick and mortar stores at a time when many competitors were pulling out of the high street.
The retailer's parent company, Baird Group, enlisted Propaganda to increase Suit Direct's brand awareness one year ago.
Jo Parkinson, marketing director at Propaganda, said: "Suit Direct is a brand that has demonstrated courage through a period that was challenging for many retailers.
"They have opened 26 new stores since the pandemic at a time when competitors are pulling out of the high street.
"'Long Live The Suit' clearly delivers the message to consumers and the industry that, regardless of naysayers, Suit Direct is reinvigorating tailoring and brick and mortar retail alike."
Kevin Stone, marketing director at Baird Group, added: "Having worked with Propaganda for a year, the painstaking work that has gone into the whole process has blown us away.
"And now, seeing the culmination of that effort in this exciting campaign, it is clear that it has absolutely paid off. We're already working on our next campaign with the Propaganda team and are looking forward to seeing more great results."
:::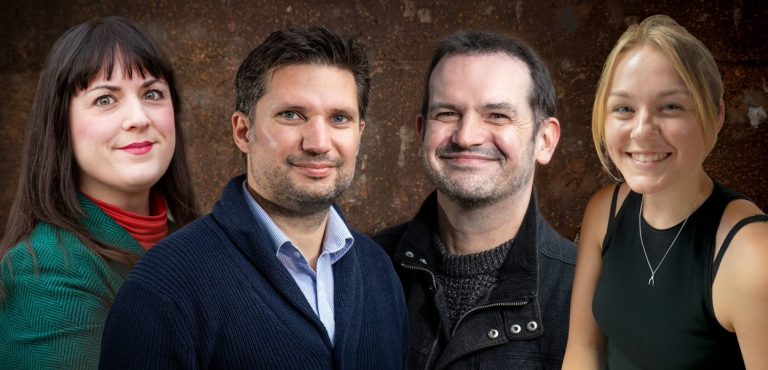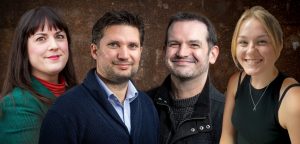 Manchester-based PR agency, Sway PR, has opened its first Sheffield site and appointed Chloe Groom as senior account executive.
With a background in journalism, technology and telecommunications PR, and consumer PR, Groom joined the team in September.
She said: "I'm pleased to be joining Mark and the team at Sway PR, and to be working with clients that are making waves in their respective industries.
"I'm looking forward to applying my journalistic eye, and experience with consumer brands to generate meaningful coverage for my new clients."
Her appointment comes as part of a long-term growth plan for the agency, following the appointment of head of consumer PR Mia Hodgkinson and adding a Leeds presence earlier this year.
Managing director, Mark Hayward, said: "Chloe joins the team at an exciting time of growth for Sway PR. This expansion to Sheffield gives us a greater national presence as an agency, and we look forward to Chloe adding her expertise to our award-winning team."
The agency is also celebrating an award win. Its work on the Highlands King Ultra – dubbed the world's first luxury ultramarathon – was commended at the 2022 Creativepool Awards, where it won Bronze in the category: Creativepool PR campaign of the year.
:::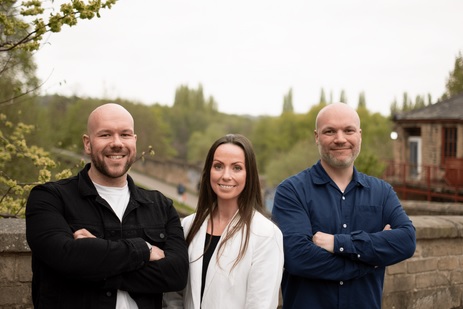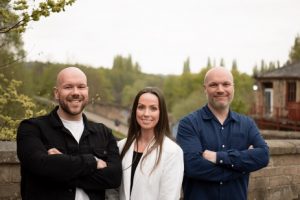 Leeds-based digital marketing agency, Fusion Unlimited, has undergone an internal restructuring and paved the way for three long-standing members of staff to achieve company progression.
Kyle Brogan and Katie Harling will be stepping up as joint managing directors, while Craig Broadbent will become the agency's operations director.
Brogan and Harling joined the agency over 14 and 19 years ago respectively as placement students, with Broadbent joining in 2007.
Between them, they have 48 years of experience at the agency and will be working with the current managing director, Mark Curtis who will be taking on a new role as managing partner.
The trio plan to steer the agency in a new direction with a fresh, ambitious leadership team. Though the agency hasn't historically focused on its own marketing or PR, they have an impressive roster of clients including Halfords, NatWest, University of Leeds and Healthy Stuff.
In the past year, they have added eight new clients, grown turnover by 36% and been named as a Google Premier Partner for the sixth year running.
Brogan said: "Katie, Craig and I are so excited about our new roles. We've seen Fusion grow and adapt to an ever-changing industry and we're thrilled to be leading its next chapter.
"Our first move as directors will be to focus on client acquisition and retention and aim to continue to maximise turnover across the next 12 months.
"We also want to make sure Fusion continues to be a great place to work and somewhere that gives junior staff the opportunity to develop and amplify their careers – both within the agency and beyond."
Harling said: "To think that when I accepted my first job out of university at Fusion, that I'd still be here 19 years on and now joint managing director, is testament to what an amazing place it is to work.
"Looking ahead and leading the direction of Fusion alongside Kyle and Craig, two highly experienced and well-regarded digital specialists in the industry, is something I am extremely proud of.
"Fusion has given me opportunities throughout my career that I will be forever grateful for.
Broadbent added: "I joined Fusion as an account manager back in 2017, and was given the opportunity to build and lead a brand new team. I never imagined back then that I would be here, almost 15 years later, given the opportunity to join the leadership team and help direct the business into the future."
Curtis founded Fusion Unlimited back in 1997. After almost 25 years at the helm, he is taking a slight step back from the day-to-day running of Fusion, but will remain firmly involved in the business.