People: My Management Accountant; BRM; and more
The Mid-Yorkshire Chamber and accounting software company, Coconut, are starting the autumn with the appointment of a Huddersfield accountant to their boards.
Sara Whitton has been client services director at Huddersfield-based My Management Accountant (MMA), since 2017, and has over 25 years' accountancy experience.
She joins the Mid Yorkshire Chamber of Commerce Board of Directors, and the Finance and HR sub-committee to advise, challenge and ensure the chamber is run in a sustainable way for the long-term benefit of members, and act as ambassadors and representatives for the Mid Yorkshire Chamber of Commerce.
The Mid Yorkshire Chamber's aim is to support the Halifax, Huddersfield and Wakefield business communities, and drive growth among businesses of all sizes across the districts, by providing valuable support and benefits.
Tim Welton, co-founder and partner at Williams & Co solicitors, and chamber chair, said: "Sara is a dedicated and experienced business professional who will bring valuable financial experience to the board.
"Her appointment will strengthen the Board of Directors and help to steer and guide it as it aims to continue to deliver quality services that connect, support and represent businesses across our region."
London-based, accounting software specialist, Coconut has brought Sara onto its advisory board as the take-up of its eponymous bookkeeping and tax app for sole trader grows rapidly.
Whitton said: "At MMA, I love the speed with which using cloud-based technology allows us to deliver information to our clients.
"We can help them quickly gain deeper insight into the drivers behind profit and loss and achieve their business goals sooner.
"Joining the chamber means I can bring my financial and business experience to a wider audience to also help them.
"There are some fantastic businesses across Calderdale, Kirklees and Wakefield and I can't wait to reflect every element of our local business community and to help it continue to thrive.
"Being part of the advisory board at Coconut is exciting as I can combine my specific, hands-on accounting experience with years' of knowledge of the issues sole traders face and help shape the future of software that will make their lives easier and their businesses more profitable."
A qualified ACCA accountant, Whitton has continued to update her knowledge and understanding throughout her career and has achieved fellowship status (FCCA). She has worked for a number of large accountancy firms and insolvency practitioners.
:::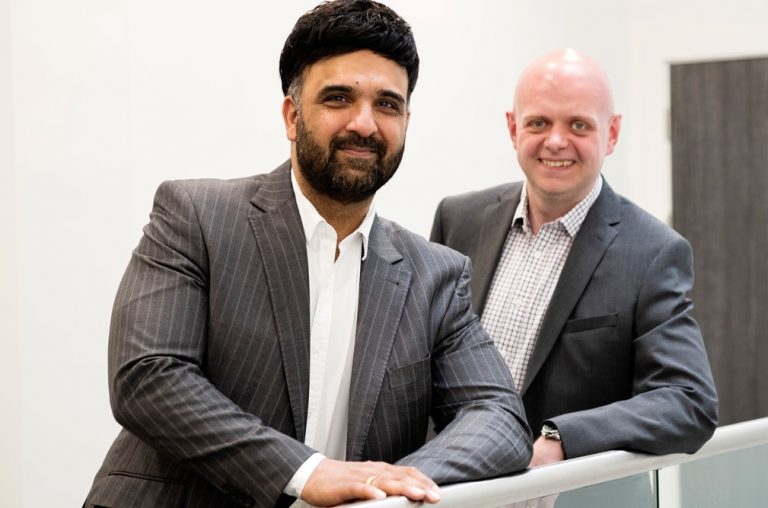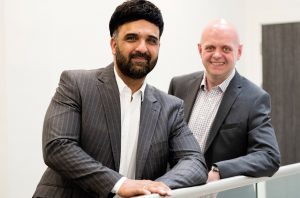 Law firm BRM has named two new regional heads of real estate to lead the teams at its Sheffield and Chesterfield offices.
Director James Alger has been appointed head of real estate for BRM's Sheffield office, with director Sanjeev Batra the new head of real estate at Chesterfield.
Having re-joined BRM in 2019 Alger is an experienced commercial property lawyer, who has contributed to BRM's continued growth and success.
He said: "Over the years we have been working hard to promote and build a brand with an enviable reputation in the region.
"We believe there are several fantastic opportunities in the regional property market and feel we can offer a high-quality commercial offering to compete with national and local firms."
Batra specialises in acquisitions, sales and leasebacks, disposals, security transactions and landlord and tenant issues, joined BRM in 2012 and is based in the BRM Chesterfield office.
He said: "At BRM we are continuing to work to develop a vibrant and dynamic property department, supporting new clients and working with the firm's current clients to support their business."
Adrian Sheehan, head of real estate at BRM, said: "These are well deserved promotions for two of the most highly regarded Real Estate lawyers in the region. It gives me great pride to see them both evolve into market leaders during their time at BRM."
:::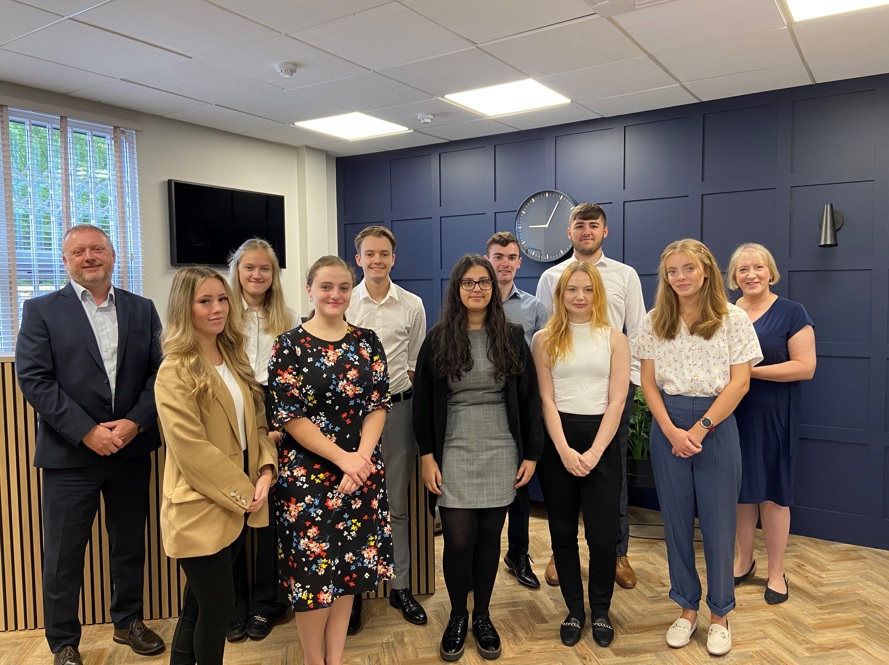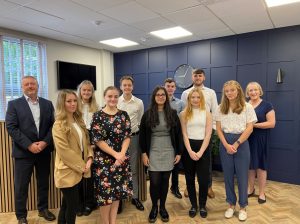 Leeds-based chartered accountants, Kirk Newsholme, has confirmed its recent intake of new apprentices to the firm following continued growth.
The firm's Tax team recruited two apprentices earlier this year – Aaliyah Adnan and Megan Yorke who are both studying as part of an apprenticeship to become fully qualified Chartered Tax Advisors.
More recently, the Business Services team recruited Lucas Hardwick who is part-qualified at AAT and will continue his studies at the firm, while a further four new members also join the team as part of the annual September school-leaver intake – Millie Smith, Oliwia Gorczynska, Adam Reidy-Thompson and Joe Pass.
Charlotte Woodhouse joins the Audit team – all will study AAT as part of an Apprenticeship. Lily-Amber Easton also joins the firm's Admin team as a business admin apprentice.
Jill Wright, director, said: "This year we have recruited our biggest ever intake of apprentices into the team. It's so important to us as a growing firm to focus on our younger people who quickly become such important and valued members of the team here at KN.
"It also plays an important part in the progression of our more senior team members enabling them to pass on the skills and knowledge they have developed during their time here to enable the development of this next cohort of KN apprentices."
Tax director, Justin Smith, added: "It has proved invaluable to recruit into the Tax team at a junior level this year in order to continue with a steady growth plan for the team.
"We are always keen to hear from great quality candidates who fit with our core values as a firm and there's no limit to the progression plan we have in place for them."