Christmas venue: Ibérica Leeds

Bringing authentic tapas with modern, internationally-inspired twists to the UK, Ibérica was established by Marcos Fernandez and Nacho Manzano, executive chef and restauranteur of Casa Marcial in his native Spain, which has been awarded 2 Michelin stars.
The first Ibérica opened in Marylebone, London. Ibérica has been awarded and certified as a representative of true Spanish gastronomy on the international stage.
Ibérica Leeds is the youngest addition to our family, but she truly is a showstopper; soaring ceilings and a grand, ivory chandelier, the restaurant is bathed in natural light by day and by night, lit with the warm glow of our hanging light fixtures. The toilets of the venue are unique and striking, with classic Spanish tilework and a giant central basin. And did you know we also have a private dining room?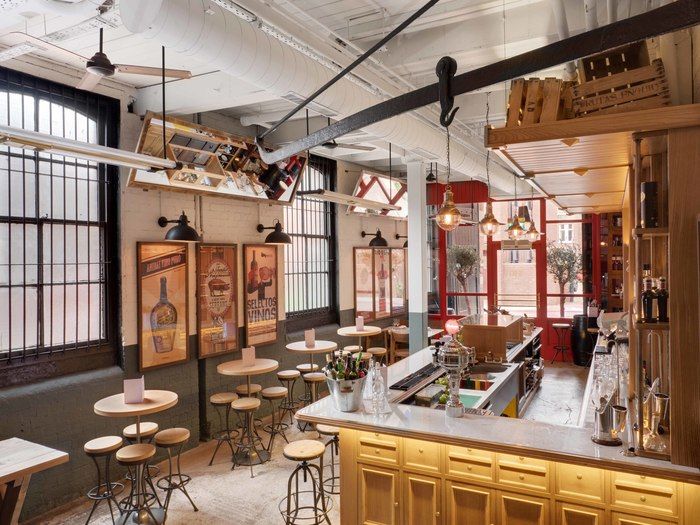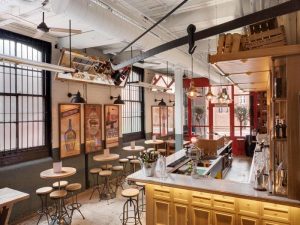 The Hepper Room, equipped with a projector and screen, integrated sound system, private toilets and your very own bar, is a jewel in Ibérica's crown. The room can seat up to 26 on one table or up to 35 on multiple tables, thanks to its moveable, rustic table design, but can hold up to 45 guests for drinks and canapés with one of our bespoke Group Dining Menus, which can be adapted to suit any party.
Based in the opulent Hepper House, just off Greek Street, we offer some of Spain's best wines, fresh seafood and iconic pata negra Jamón Ibérico cuts of cured meat, as well as your favourite classic tapas: Patatas Bravas, Tortillas and our famous Croquetas de Jamón!
From our stunning main dining hall with its orangery-style skylight, to the Hepper Room, all the way to our downstairs bar space, La Bodega, Ibérica Leeds is one of Leeds' most versatile event spaces; whether you're looking for private dining, canapés and drinks, a meeting space or just a table for some delicious tapas, our venue is the perfect place for you.
This year for the festive period, we will celebrating Spain's natural beauty with our concept Navidad en Flor, Christmas in Bloom; paying homage to our roots and the flowers that cover Spain all year round, Ibérica will be featuring pink and purple floral arrangements and a festive Group Dining Menu for the season!
See more Christmas party venues.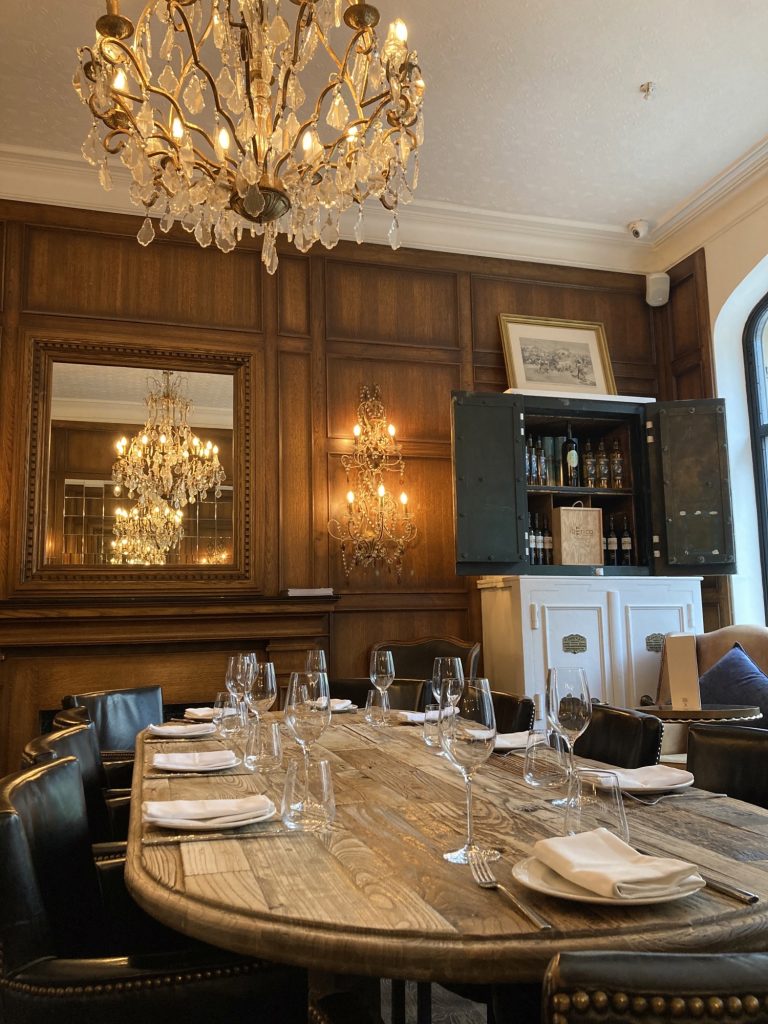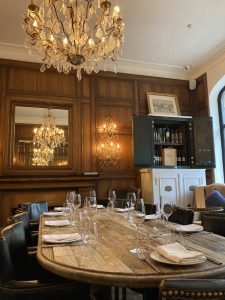 \

'); } } }); googletag.enableServices(); }); googletag.cmd.push(function() { googletag.display('div-gpt-ad-1455904060045-0'); }); googletag.cmd.push(function() { googletag.display('div-gpt-ad-1455904060045-1'); }); googletag.cmd.push(function() { googletag.display('div-gpt-ad-1455904060045-2'); }); googletag.cmd.push(function() { googletag.display('div-gpt-ad-1455904060045-3'); }); googletag.cmd.push(function() { googletag.display('div-gpt-ad-1455904060045-4'); }); googletag.cmd.push(function() { googletag.display('div-gpt-ad-1455904060045-5'); }); googletag.cmd.push(function() { googletag.display('div-gpt-ad-1455904060045-6'); }); googletag.cmd.push(function() { googletag.display('div-gpt-ad-1455904060045-7'); }); googletag.cmd.push(function() { googletag.display('div-gpt-ad-1455904060045-8'); }); })