People: Clarion; Knights; BPI Auctions; and more
Four more trainees have qualified into the Clarion team and have been retained as associates as part of the firm's ongoing commitment to bringing young talent into the legal profession.
From September, Jordan Yelland-Hey joins the real estate team; Isabelle Hammond qualifies into the corporate team; Georgina Lill moves into commercial; and Rosie Day joins the family practice.
Yelland-Hey completed the Master of Law and Practice at University of Huddersfield which incorporated a first-class Bachelor of Laws and distinction LPC.
Day graduated from the University of York with a degree in Mathematics and Linguistics before undertaking a Graduate Diploma in Law and Legal Practice Course at Nottingham Law School.
Hammond gained an LLB with first class honours and LLM Legal Practice (LPC) with distinction from University of Law, Leeds.
Lill completed her undergraduate law degree at Sheffield Hallam University before studying for her LLM Legal Practice (LPC) at BPP University in Leeds.
Clarion is also continuing to support nine second year trainee lawyers: Amy Parry (employment); Melissa Rycroft (commercial property); Harry Beckett and Becky Walters (corporate); Jonathan Schneider (commercial); Brandon Bradley (family); Ross Boddy (commercial dispute resolution); Laura Savio (business recovery and insolvency); and Daniel Shaw (contentious private client).
Shaw is a solicitor apprentice, a programme which supports alternative routes to entering a career in law, and is embarking on his sixth and final year of combining study and work via the programme hosted by BPP University.
In addition, the firm is welcoming a further nine trainees who are embarking on their two-year training contracts with the firm this month. The new trainees are: Charlotte Hudson, Meg Gartland, Olivia Storey, Struan Mackenzie, Emily Prince, Sam Atkinson, Olamidé Owojori, Jacob Crooke and Mohammed Yoosoof.
Martin Grange, partner, and training principal, said: "Ensuring we continue to look after our people, nurturing young talent and encouraging progression, is a central part of the Clarion culture.
"We are proud to see our dynamic training programme going from strength-to-strength with an intake increase of 25% over the last couple of years (eight trainees to 10 next year),  consistently resulting in able and enthusiastic lawyers joining the profession and boosting our team."
:::
Legal and professional services business, Knights, has made more than 100 promotions across its 22 UK offices – including 10 based in Yorkshire.
The promotions include 26 individuals to partner, 34 to senior associate and 28 to associate – alongside 13 promotions across the company's operations teams.
Five Leeds-based lawyers have been rewarded with a promotion, alongside four lawyers in York and one in Sheffield.
Among those promoted are; Laura Hill, who has been promoted to partner in Knights' Dispute Resolution team in Leeds, Andrew Broadbent who has been promoted to partner in the Dispute Resolution team in Sheffield, and Joanna Farrow, who has been promoted to partner in the Private Client team in York.
David Beech, Knights' CEO, said: "The promotions, which are spread across all levels of the business, demonstrate the thriving community we have built at Knights – with our strong operational backbone supporting the career development of talented colleagues across all experience levels.
"The Group has grown significantly, and we remain committed to the continued strengthening of our team, through both internal promotions and the hiring of talented individuals – reinforcing our position as a leader in our markets outside London."
:::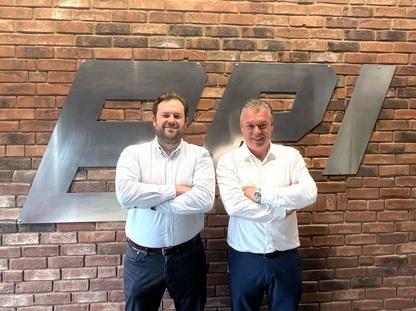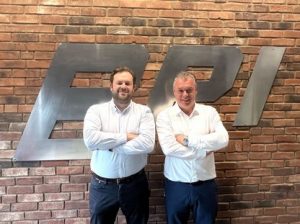 Wakefield-based online asset disposal specialist, BPI Auctions, has appointed two new members of its team to launch its industrial division.
Joe Hodgson joins as director from his previous role at Fabricom. He has had a career spanning 15 years in the oil, gas, and petrochemical industries.
Peter Clouston will also be joining the business as director, following a 30-year career of working with SME and corporate businesses up to CEO level.
He will focus on the development of the BPI Industrial division, using his background in nuclear, renewable oils and energy.
The appointments mark a period of growth for the auction platform, which has invested heavily in revolutionising traditional auctions and offering online service to both bidders and sellers.
Hodgson said: "I'm excited to be taking on this role to develop the new Industrial Division within an energising business. I'm looking forward to creating new and maintaining existing clients."
Clouston said: "I'm thrilled to be joining the fantastic team at BPI Auctions at such an exciting time for the business. The industrial division is something new and completely different to anything in the market, and we can't wait to unveil it to our customers, old and new."
David Boulton, managing director, added: "I am thrilled to welcome Peter and Joe to the BPI Auctions team.
"Their vast experience in the offshore and energy industry will prove invaluable to the growth of our industrial division."
:::
Severfield plc, a Thirsk-based structural steel group, has confirmed the appointment of Mark Pegler as a non-executive director with effect from 5 October 2022.
He will serve on the company's Remuneration, Nomination and Audit committees. The appointment forms part of Severfield's board succession process.
Pegler is an experienced FTSE 250 chief financial officer, having spent over a decade as chief financial officer at Hill & Smith plc.
His tenure there saw significant growth of the business, completing multiple bolt-on acquisitions and expanding the company internationally.
He is also a non-executive director and chair of the Audit Committee at ELE Technologies Ltd, which provides manufacturing services for the Aerospace, Industrial Gas Turbine and Automotive markets. Pegler is a Fellow of the Institute of Chartered Accountants in England and Wales.
Kevin Whiteman, non-executive chairman, added: "We are pleased to welcome Mark to the Board of Severfield. He brings a wealth of relevant experience having spent a decade as CFO of a FTSE 250 business.
"His knowledge will be highly beneficial to Severfield as we continue to build on the considerable positive momentum within the business."