Northern Asian Powerlist 2022 is revealed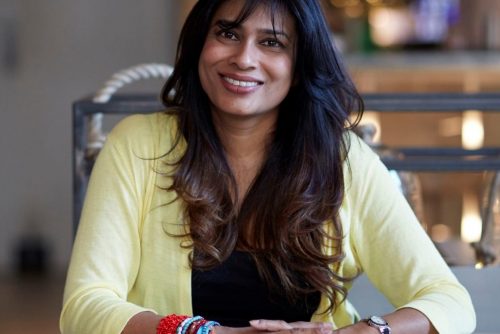 The Northern Asian Powerlist is back for 2022, celebrating Asian influence and impact across northern England.
Once again a variety of individuals from Asian communities in our region have made their mark in business, the arts, politics, hospitality, sport and many more sectors.
Winners this year include Nisha Katona, founder, CEO, executive chef and development chef of Mowgli Street Food restaurants and founder of the Mowgli Trust charity.
She received an MBE in the 2019 New Year Honours List for services to the food industry. She used all her savings to open the first Mowgli Street Food restaurant in the city of Liverpool and has grown Mowgli Street Food to 18 restaurants across the UK.
Katona is joined on the winners' list by Sandy Chadha, managing director of Supreme Plc, a manufacturer and wholesaler of a range of branded consumer goods, such as batteries, lighting, wellness, vitamins and sports nutrition supplements, and baking products.
The company sells to 45 countries and has over 3,000 business customers which together operate over 10,000 retail branches.
Also named as a winner is Zoë Hingston, head of inclusion at Newcastle United Football Club.
She is passionate about inclusion and supporting diversity, in particular for those from under-represented groups and communities within organisations, making sure everyone has a voice even in the most challenging of circumstances.
Sharon Jandu, project director, said: "The Northern Asian Power list 2022 showcases the prominent businesses, professionals, influencers, women, media, politicians and change makers across the Northern Powerhouse.
"It celebrates the brilliance of people across all of our towns and cities in the north of England.
"Often silently, the Asian community has supported our communities in every town and city across the north of England, and have made a substantial contribution to our places and identities.
"This report is all about recognising them and their stories. We want these brilliant people to be role models, inspiring people of all backgrounds to strive, to achieve and to be their best.
"The Asian community has, for decades, provided a powerful and varied contribution to the UK.
"We are keen to ensure we bring to the surface these examples of accomplishment and achievement, not only to highlight the brilliant things happening in the north, but also to act as an encouragement to the next generation.
"Our Powerlist categories reflect the eclectic mix of contributions to the north of England and the UK more widely."
Click here to download the 2022 Northern Asian Powerlist
Northern Asian Powerlist 2022 Overall Winners:
Category – Business Leaders: Sandy Chadha, managing director, of Supreme Plc.
Cultural Icons: Shanaz Gulzar, artist.
Digital and Technology: Farooq Hakim DL, vice president, strategic
clients & cloud transformation, Oracle.
Emerging Talent – Leaders: Advita Patel, director, Comms Rebel.
Emerging Talent – Entrepreneurs: Vishay Karia, founder, Project Student Housing.
Food and Drink: Mahboob Hussain, CEO, Icestone Gelato.
Inspiring Professionals: Dr Zahid Chauhan OBE, founder, Homeless Friendly.
Politics and Diplomacy: Salma Arif, councillors, Leeds City Council.
Social Changemakers: Naz Kazmi, chief executive, Keighley Association Women and Children's Centre.
Thought Leaders: Zoë Hingston, head of inclusion, Newcastle United Football Club.
Women in Business: Nisha Katona MBE, founder, Mowgli Street Food.