Construction milestone reached for major city centre apartment development
PLATFORM_ Sheffield, a 335-apartment build-to-rent scheme in the centre of Sheffield, has been officially topped out.
Winvic Construction Ltd and PLATFORM_ have staged a ceremony to mark the milestone.
It also marked the completion of the first show apartment ahead of the scheduled finishing of the overall development in June 2023.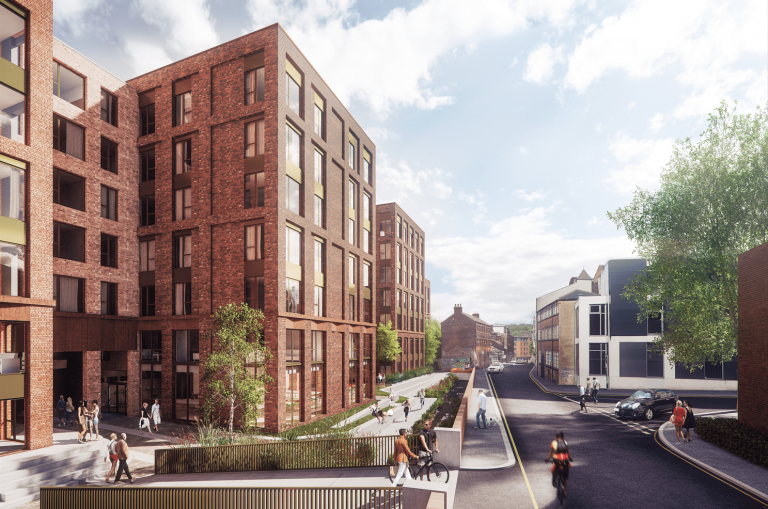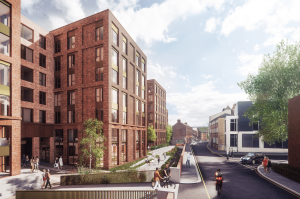 PLATFORM_ Sheffield is in Sylvester Street and will feature shared social areas including a residents' lounge, private dining room, a gym and three roof terraces. It will also be integrated into the city centre via a new public walkway along the Porter Brook.
Mark Jones, director of Multi-room at Winvic, said: "Project milestones are important to our teams and clients alike, and in getting together we were able to celebrate our one team approach by signing a horizontal steel beam.
"Completion of the first apartment is a significant point in the contract as it sets the benchmark of the quality we will deliver.
"Throughout our projects with PLATFORM_, we have shared the same vision and a collaborative approach to iterate and improve the design guide to enhance the smooth operation of the building once complete.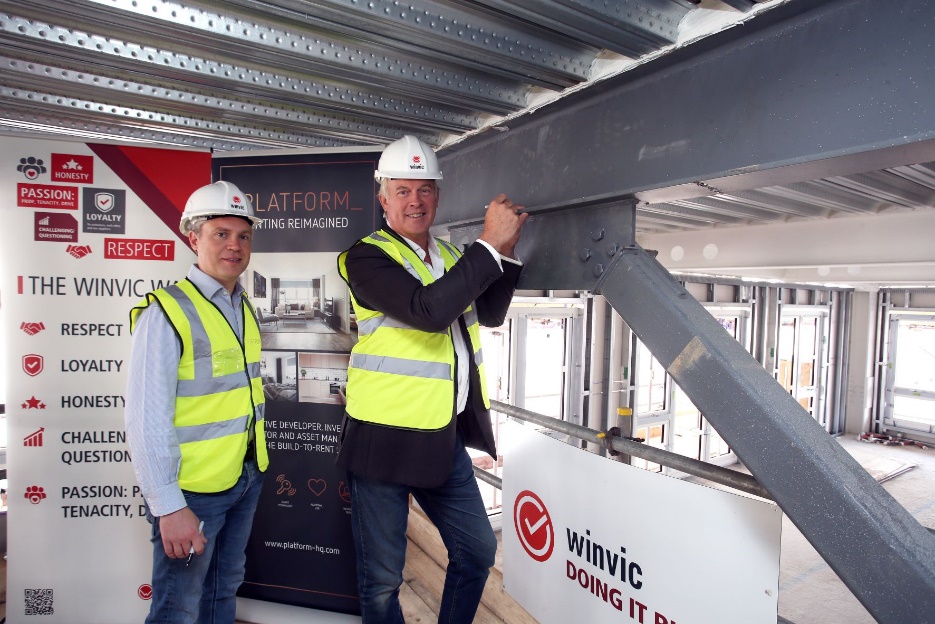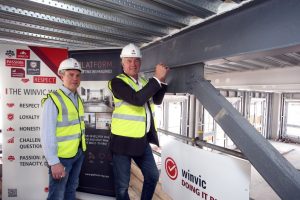 "We look forward to continuing with progress on the building and revealing the completed elevations in the New Year."
Matt Willcock, development director at PLATFORM_, added: "We have built a strong working relationship with Winvic and the progress made is testament to our collaborative approach.
"This city centre site was vacant for over ten years, so we are particularly pleased to be able to bring it back into use to provide much needed rental accommodation for Sheffield.
"We are excited about launching this building in 2023 and setting new standards for both service and apartment quality for our new residents."