People: Leeds Bradford Airport; CMS; Blacks Solicitors; and more
Leeds Bradford Airport (LBA) has appointed Lindsay Beresford as its new human resources director.
She moves to LBA from the Royal Mail, where she occupied various leading roles over the space of 20 years, including her most recent position as HR director for the North Region, in which she provided support to over 50,000 people across 700 sites.
While at the organisation, she led a team of HR and change managers, to develop and deploy a People plan for a range of investment projects post-privatisation of the organisation.
At LBA, she will be leading the development of a dynamic people strategy over the coming months, which will involve developing resourcing, learning and development, and employee experience projects.
She will operate at board level of LBA and report directly to CEO Vincent Hodder.
Beresford said: "I have come to LBA because I want to be part of the exciting growth journey that the airport has embarked upon.
"We want to develop a dynamic people strategy that is clear on how important employee experience is in creating great passenger experience. I'm excited to further develop a fantastic culture at LBA and make us an employer of choice in the region."
Hodder added: "We're thrilled to welcome Lindsay to the team. Her industry experience will be incredibly valuable as we continue to develop the employee and passenger experience at LBA.
"I look forward to working with Lindsay closely over the coming months and into the future to further establish the airport as a first-class employer."
:::
International law firm, CMS, continues to strengthen and grow its Northern Real Estate and Construction offering with the appointment of partners Helen Johnson and Helen Balliger.
Specialising in construction and engineering projects, Johnson has extensive expertise across the sector.
She has particular experience drafting, reviewing and negotiating contracts on a range of complex residential, office, retail and leisure projects, and regularly advised on JV contracts, providing strategic advice for major multi-phase developments.
She joins the Energy, Projects and Construction (EPC) team from Kennedys, and will be working alongside partners Fraser Askham, Chris Hallam and Nigel Lewis with a focus on the construction sector. Johnson is an executive board member of the Sheffield Property Association.
Balliger joins as a real estate partner. She was formerly with DWF, where she spent over four years advising a wide range of real estate UK and international clients on various investment and asset management matters.
She specialises in high volume letting work and buying and selling large property portfolios, with a particular focus on the logistics and distribution industry.
Mark Haywood, CMS Real Estate partner and Head of the North, said: "Both Helens bring significant local experience and dynamism which will be key to the growth and success of our practice across the North.
"Both will support and strengthen our client offering as clients capitalise on the opportunities both here in the North and further afield."
Johnson said: "I'm looking forward to working in construction as part of the EPC team at CMS at such an exciting time in its development, helping to grow the business and deliver exceptional and expanded services to clients."
Balliger added: "I'm pleased to be joining the market leading Real Estate team at CMS. The firm offers a fantastic UK and international platform which will allow me to better serve clients as they look to expand their investments locally and across Europe."
The latest hires follow a series of new appointments and promotions strengthening CMS's One North offering, across a range of disciplines.
In recent months, partner David Hardy joined the Sheffield Planning practice in September 2022 and Dave Lawson and Martin Garner were promoted to partner in May, in Real Estate and Real Estate Disputes respectively.
:::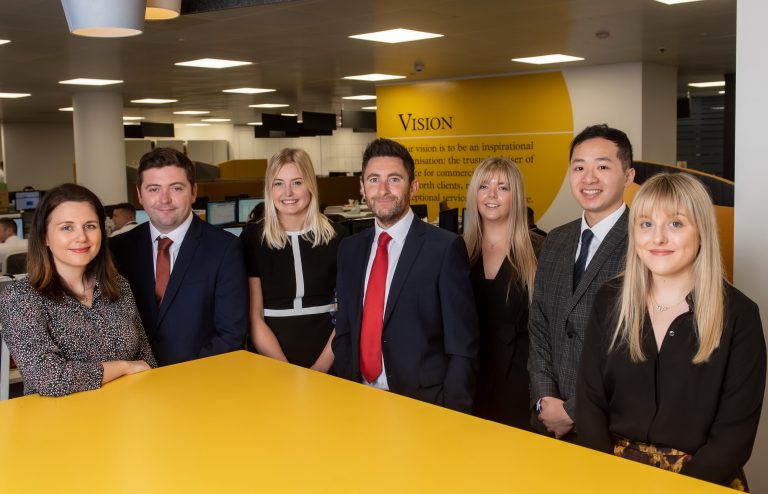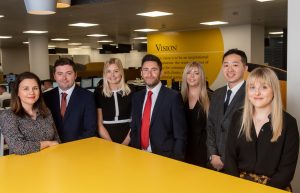 Blacks Solicitors has retained three newly qualified solicitors and is offering training contracts to three new trainee solicitors in its September 2022 intake.
The three newly qualified solicitors; Ellie Stansfield, Jack Dodd and Jenna Keough have worked within eight teams across the firm over the course of their training contracts.
Stansfield will join the Commercial Property team, specialising in providing property related support to property financiers, investors and  developers.
Dodd will work within the Family Law team, which deals with all aspects of divorce and separation, financial settlements, and disputes relating to children.
Newly qualified solicitor Keough will work with the Wills & Probate team, which assists clients with drafting their wills, powers of attorney and administration of their estates.
Stansfield said: "I am thrilled to have the opportunity to continue my journey at Blacks Solicitors following qualification into the Commercial Property team.
"I thank Blacks for their valuable training and support throughout my time working with the different teams, and I'm really looking forward to continuing to gain valuable experience within the firm."
Alongside the newly qualified solicitors, Blacks Solicitors currently has six trainees and eight apprentices.
Three new trainees started their training contracts in September 2022; Daisy Jackman, a paralegal in Wills & Probate; Georgina Bevis, a paralegal in Property Disputes; and Thomas Yau, a paralegal in the Corporate law team.
Tom Moyes, training partner, said: "Ellie, Jack and Jenna all bring different skills to the table, and have performed commendably during their training contracts. I am sure they will all progress to have very successful careers as solicitors with us.
"We continue to invest heavily in our training initiatives which stands us in good stead for our continued growth in Yorkshire's ever competitive legal market, and to ensure our clients continue to receive the very best standards of service."
:::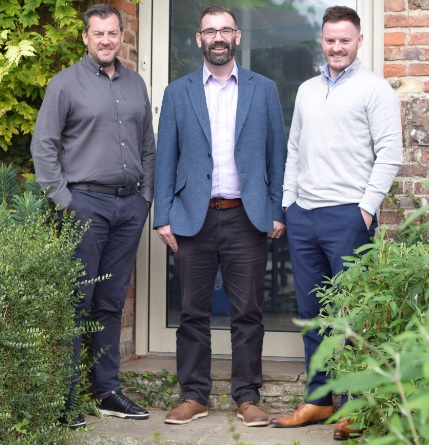 Hull-based John Good Group has made two new additions to its executive leadership team.
The move has scaled its leadership team to match its plans to develop further and expand its products and services.
The new hires include former Origin Pharma Packaging marketing director Rich Quelch joining as chief marketing officer and former Good Travel Management director David North as chief innovation officer.
Quelch brings 15 years of marketing experience from both a business and agency perspective and will be responsible for the marketing strategy across the John Good Group and its subsidiaries.
He said: "It is an exciting time to be joining the team. Born in Hull and growing up in the same area as the John Good Group, I was drawn by its purpose-led approach and vision; it was an opportunity I couldn't turn down.
"I can't wait to support the Group's future growth aspirations, but more importantly, the passion for delivering a positive social and environmental impact we have set out to achieve in the coming years."
North brings extensive experience in product, services, and proposition, with a career spanning 20 years within travel and technology companies.
He will drive innovation across the Group and will be integral in building on the work already in place and establishing a leading innovation function focused on client needs and driving additional value.
These latest hires follow the appointment of Adam Walsh as CEO earlier this year, along with Ben Norman as CFO and Rupen Shah and Michelle Taft as non-executive directors.
Walsh said the company is recruiting talent to match its ambitions, adding: "Rich and David bring great knowledge and insight to the Group, and I am pleased to welcome them to the team as we advance our growth goals and expectations for the business."