Northern Asian Power List Women 2022 celebrate with a Power Lunch
To celebrate the women listed in the Northern Asian Power list 2022, Heather Waters – regional enterprise manager NatWest – organised a private lunch at the Menagerie Restaurant & Bar, in Manchester.
"It gives me great pleasure to support the Northern Asian Power list 2022," she said. "As a member of the judging panel it was inspiring to sift through the vast nominations of varied success stories every community in the North of England. I also thought it fitting to hold the celebratory lunch at former winner of the Women in Business Category's restaurant."
"I was honoured to win the Women in Business category at the inaugural Northern Asian Powerlist 2020," said Karina Jadhav, owner of Menagerie Restaurant & Bar and judge for NAP 2022. "It is now a pleasure to be able to shine the spotlight of these awards on other women within this community who are continuing to forge a path for those yet to come."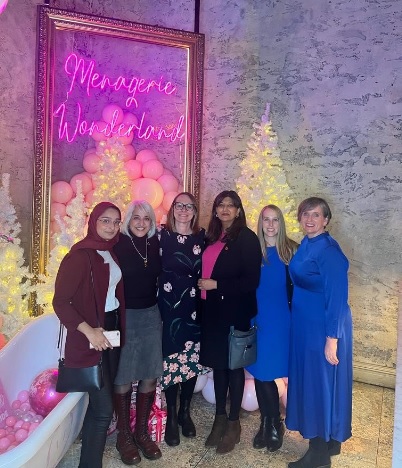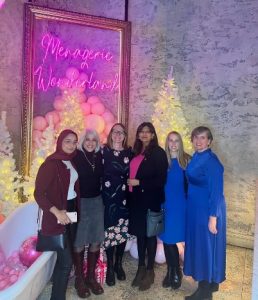 This year, NatWest partnered with The Centre for Research in Ethnic Minority Entrepreneurship (CREME) for the Time to Change report, which revealed that with the right support, ethnic minority-led businesses could increase their contribution to the UK economy from £25bn a year to £100bn.
The Northern Asian Power list showcases the prominent businesses, professionals, influencers and changemakers across the UK's Northern Powerhouse who are blazing a trail for others, highlighting the huge variety of ways that the Asian community and its business leaders are breaking down barriers and contributing to positive change and the economy across the North.
"We are celebrating the brilliance of people across all of our towns and cities in the North of England," said Sharon Jandu, project director Northern Asian Power. "Often silently, the Asian community has supported our communities in every town and city across the north of England, it's nice to recognise the women in the power list and celebrate their contribution and achievements."
Female-led Asian businesses also have a vital role to play in the economy of the region and NatWest is committed to championing the potential of female entrepreneurs and women in business.
NatWest's Rose Review highlighted in 2019 that £250bn could be added to the UK economy if women in the UK matched men in starting and scaling businesses. And, encouragingly, since the review, more women than ever are now starting new businesses, with 140,000 female-founded companies created in 2021.
Waters added: "By celebrating the success of our female business owners in this year's Northern Asian Powerlist, we will hopefully inspire more women to have the courage and determination to pursue their entrepreneurial ambitions."