Plans revealed for £100m new MedTech facility
Global medical technology business, Smith & Nephew, has lodged an application for its new site in Melton, East Yorkshire.
In June the company, which employs about 800 people, revealed it would be moving from its home in Hull, where it had been based for more than 160 years.
The firm had outgrown its premises on Hessle Road, and intends to shift its operations to Melton West Business Park, eight miles away.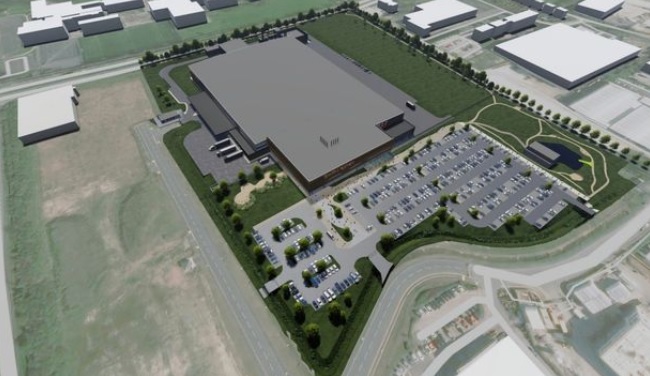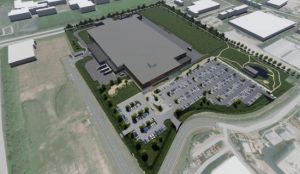 No date has yet been set for East Riding of Yorkshire Council to consider the proposals for the new base.
Smith & Nephew wants to invest nearly £100m in the site, which would include a three-storey building.
Most of the ground floor would be used for production space, and there will also be a foyer, warehousing and research and development laboratories. Offices, laboratories and dining facilities would be on the first and second floors.
A small lake and pond will be developed, partly to help with drainage, and the site will also have a lake house gym, a running track and outdoor spaces for meetings.
The development will feature 540 parking spaces and 24 electric vehicle charging points, as well as 80 cycling spaces.
In a statement accompanying its application, Smith & Nephew explains: "The facility is to be a flagship building which, optimising 'lean' manufacturing, celebrates the company's heritage and the world-class work undertaken in this part of the business.
"The relocation demonstrates Smith & Nephew is committed to investing and increasing the research and development facilities for the Advanced Wound Management sector in the region.
"The development will enable Smith & Nephew to increase and grow the research and development capabilities of the Advanced Wound Management, which supports highly skilled jobs."
\
'); } } }); googletag.enableServices(); }); googletag.cmd.push(function() { googletag.display('div-gpt-ad-1455904060045-0'); }); googletag.cmd.push(function() { googletag.display('div-gpt-ad-1455904060045-1'); }); googletag.cmd.push(function() { googletag.display('div-gpt-ad-1455904060045-2'); }); googletag.cmd.push(function() { googletag.display('div-gpt-ad-1455904060045-3'); }); googletag.cmd.push(function() { googletag.display('div-gpt-ad-1455904060045-4'); }); googletag.cmd.push(function() { googletag.display('div-gpt-ad-1455904060045-5'); }); googletag.cmd.push(function() { googletag.display('div-gpt-ad-1455904060045-6'); }); googletag.cmd.push(function() { googletag.display('div-gpt-ad-1455904060045-7'); }); googletag.cmd.push(function() { googletag.display('div-gpt-ad-1455904060045-8'); }); })