Charting a new course on the Energy Estuary
The Humber 2030 Vision estimates decarbonisation and net-zero production could unleash £15bn of private investment into the area.
Humberside has access to 80% of the UK's carbon storage. It has six offshore wind farms, including the world's largest, hydrogen storage and numerous alternative energy plants operating or in development.
But there are challenges to overcome to unlock Humberside's full potential. TheBusinessDesk.com's Invest North Hull round table at C4DI's Hull offices, brought local business leaders and experts together to explore what Hull and the Humber need to leap forward.
In this first article from the discussion, we focus on infrastructure and policy.
"I am a great believer that we need to have an ambitious plan in place for the next 20 or 30 years," said Tim Rix, chairman of the six-generation Hull family firm JR Rix & Sons.
"We need to have an infrastructure which delivers on a number of fronts, particularly with regard to transport east and west, and expansion of the port, which I think is going to be very important for the offshore wind industry.
"Because if we don't have the right infrastructure in place, you're going to find somebody building an island on the Dogger Bank and it'll have a Danish flag on it."
Rix' comments brought widespread agreement around the table. Hull suffers, attendees say, from a lack of connectivity. Road traffic from the docks must get through the city to reach the Humber Bridge and the M62. Trains are unreliable. Leaders fear they are losing to Teesside on inward investment as there is no unified body to represent the north and south banks of the Humber.
Rix supports the proposed Lagoon Hull project that would protect the city from flooding and build a new dual-lane causeway in the Humber linking the docks with the bridge. Build the facilities, he said, and investment will follow.
"Tim's absolutely right," said Jason Speedy, chief operations officer of Groupe Atlantic. He formerly worked for Siemens Gamesa, which operates a wind turbine blade factory in Hull. "The dockside was available to us as an asset when we came as Siemens.
"I think he's also right in saying that that infrastructure now is not forward looking. Blades are going to get bigger and bigger. You're going to need deep docks so that that infrastructure is going to continue to develop. I think the learnings from offshore wind on the negative side, I would say as a region we didn't land the supply chain."
Hull needs its railway link upgraded, said Andrew McPhillips, chief economist with the Northern Powerhouse Partnership. "It's a long-term project, but it's the one that carries the most potential for transformation of the city in terms of connectivity – connecting it to the economy of Leeds. From what I understand there's probably a better connection to Doncaster at the moment than there is to Leeds.
"There was a proposal put forward to self-fund electrification and it appeared to be about to be greenlit by government. And then, as I think happens quite often with the scale of other things like transpennine upgrades and other issues in Network Rail, it disappeared."
Daniella Douse, business development manager with law firm Squire Patton Boggs said that it was currently easier to get the train from Hull to London than Leeds. "We really need to start challenging Transpennine and Northern Rail, or just completely remove the ticket from them. If we can get that bit sorted and start getting people on the rail then we've got more of an argument for investments."
Problems with passenger rail also hampered the freight services, Natalie Boswell, regional development director with Lloyds Bank, pointed out. "If you have a freight train coming from the free port stuck behind a passenger train doing 80 miles an hour, that significantly hampers what can come in and out of the region."
Government policies were not always helpful, Phil Glover of the Humber and East Yorkshire LEP pointed out. He cited the private wire electricity network at Saltend Chemicals Park was already at the 100MW limit set by government, and new arrivals could not benefit from its cheaper electricity. "That's the case where you've got the free port and on the other hand you've got a policy that's counter to it."
David Hopper, external affairs director at the Hull and Humber Chamber, said, "I think the Humber brand now is the Energy Estuary, and that's recognised in Westminster, and that's a positive thing for us. But I think the lack of political clarity in the area is working massively against us.
"I was sent to the Conservative Party conference in Birmingham and [Tees Valley Mayor] Ben Houchen was there during one of the fringe sessions and said the best thing for the North East was when the Humber didn't get devolution."
"I think most people around this table see that it is the Humber which is the game in town, which can lift everybody out of it," said Marcus Walker, Able UK's development director for the Humber area. "We need a Ben Houchen on the Humber, in my view."
Tom Sumpster, head of private markets at Phoenix Group, said private investment could work with government and local businesses. "We just need to know that something good is happening in an area and there's long-term commitment. That's the biggest issue we're hearing today – that ability for politicians, not to change their mind, but to have cross-party support."
There is great potential, especially as Hull seeks to lead the way in decarbonisation, aiming for net zero development.
Professor Xudong Zhao, director of the Centre for Sustainable Energy Technologies, said his institution was keen to work with the private sector in pursuit of those goals. "It should end initially start with a demonstration, or we look at the product development or the provider trying to take decarbonisation from a building scale or district scale or city scale. We're more than happy to look at this strategy."
Melissa Rackham, community engagement manager of Hull's Oh Yes! Net Zero campaign, said it decarbonisation required a unified approach, taking into account supply chains. "It's putting measures in place that everybody can get on board with and bring everyone together, so big companies can help SMEs, and SMEs can help big companies."
Paul Andrews, global energy director of Smith & Nephew, said that while the energy industry was important in the quest for net zero, the contribution of other sectors should not be overlooked.
"We've got some great clusters around the medical device industry, healthcare, portable buildings. If you want to decarbonise the construction industry, you're thinking about how we can factory-build things. You've got food as well – we're heavy on food around here.
"It's important to me to work on that but not to hold back. We've got great partnerships with universities. There is some work to do to maker sure we don't forget those other industries and move forward."
In the second article from this round table, we will look at what Hull is doing to cultivate the skills it needs to chart a course for growth in energy and traditional industries.
---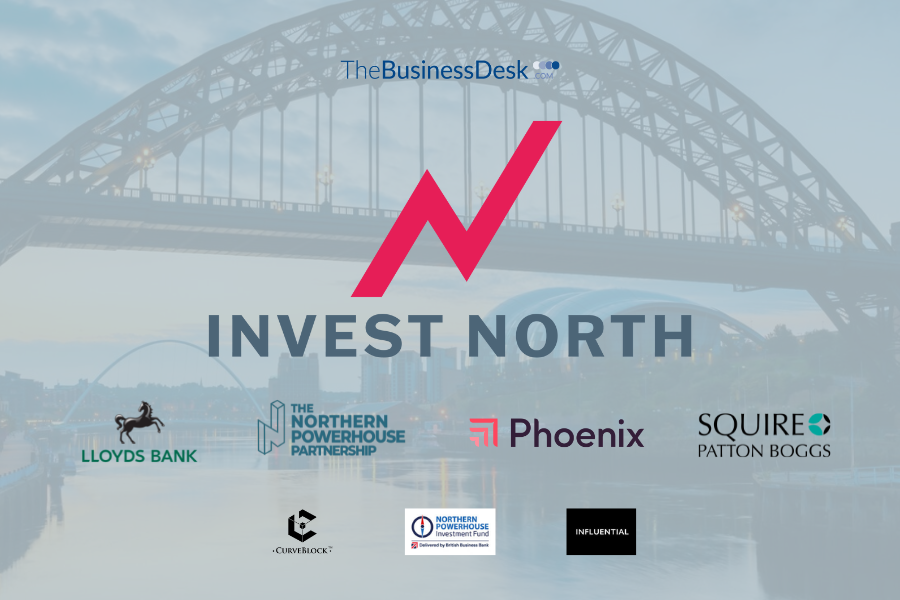 The North is full of investment opportunities and world-class economic strengths. Accelerating progress and unleashing its full potential can rebalance the national economy and change the lives of the people who live and work here.
Invest North is being led by TheBusinessDesk.com, in partnership with Northern Powerhouse Partnership, Squire Patton Boggs, Phoenix Group, and Lloyds Bank. It is also being supported by the Northern Powerhouse Investment Fund, Curveblock and Influential.
Through a series of round tables, research and interviews it will identify the investment opportunities and policy requirements that can make a significant difference to the economy of the North.
Visit investnorth.thebusinessdesk.com to find out more.