How to unleash the full potential of the North of England
By Tom Sumpster, Head of Private Markets at Phoenix Group
The North of England is a hot-bed of talent, unique sector strength and economic potential, but is a region that today faces fundamental challenges.
Invest North is convening political, business, and civic leaders to shine a light on the clear economic strengths and investment opportunities across the North of England.
What is apparent from our work so far is the clear sector strengths the North possesses, which can present a range of opportunities.
However, key barriers, such as attracting investment, retaining expert talent, and fragmentation of local leadership, are holding the North back.
Appropriate direction of private capital has a significant role to play in breaking down these barriers.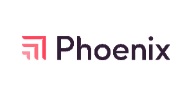 The UK is one of the world's leading financial centres, with pension wealth standing at £3.4 trillion, the second largest after the United States.
Yet, we only deploy 7% of our pensions into the very investments the North, and the wider UK economy, needs to grow – compare this with 19% of comparable pensions and insurance jurisdictions around the world.
Phoenix, as the UK's largest long-term savings and retirement business, is a key part of this industry.
With the right regulatory and policy changes, we stand ready to invest tens of billions in productive assets across the UK in the coming years, to help level-up and transition to net zero.
But the provision of capital alone will not break down the barriers that the North faces.
Firstly, our strong local leaders need the right conditions to thrive.
Metro Mayors make the case for real change in their regions, and are at the forefront of driving progress across the North.
They have the unique ability to bring several local authorities together and provide strong leadership, making investment in their areas more attractive to institutionals.
However, in general, local government in the North is too fragmented. Central government should continue to strengthen local decision-making by encouraging more authorities to combine and consider further delegation of powers.
Secondly, we need better pipelines of opportunities to attract institutional investment.
I've been encouraged by the Chancellor's recent positive movement on Solvency II to enable investment in more productive assets from the insurance industry.
However, this progress needs to be married with an improved capacity to generate a pipeline of investable projects
across regions such as the North.
This can be achieved with better collaboration between local and national institutions.
For example, Phoenix supports more collaboration between the British Business Bank, UK Infrastructure Bank and Homes England, as well as government backed funds to crowd in investment for science, tech and innovation.
Thirdly, better attraction and retention of skills.
Attracting and then retaining key talent is vital for many regions across the North.
This is achieved through creating communities where people want to live, work and play, and, most importantly, can thrive for many years to come.
Private sector capital must be directed with purpose, to create communities for the future and a local identity to be proud of.
This means looking at an investment opportunity in an un-siloed, holistic way to think exhaustively about all aspects of community. Does the investment create jobs and training opportunities?
How does it bring skilled labour and contribute to sustainable growth? How does it support the community being ready for the transition to net-zero?
These are all vital questions that must be answered to invest in communities and make them fit for the future.
The North has all the ingredients to play a leading role in the national economy, but we must afford it the right operating conditions and infrastructure for it to realise its full potential.
---

Invest North is being led by TheBusinessDesk.com, in partnership with Northern Powerhouse Partnership, Squire Patton Boggs, Phoenix Group, and Lloyds Bank. It is also being supported by the Northern Powerhouse Investment Fund, Curveblock and Influential.
Through a series of round tables, research and interviews it will identify the investment opportunities and policy requirements that can make a significant difference to the economy of the North.
Visit investnorth.thebusinessdesk.com to find out more.