Closing the skills gap in South Yorkshire
Investment in Sheffield and South Yorkshire has strong potential due to the region's history of metalworking, innovation, and manufacturing.
Developing skills is a crucial step in realising that potential, said participants at TheBusinessDesk.com's Invest North South Yorkshire round table in November, but acknowledged Sheffield and the county had a voracious appetite for developing innovative solutions.
Richard Scaife, Regional Development Director for the Advanced Manufacturing Research Centre (AMRC), highlighted the region's ability to generate game-changing technologies for manufacturing and its capacity to develop bespoke skills and training to enable the adoption of new technologies in production.
Natalie Boswell, Northeast and Yorkshire regional development lead for Lloyds Banking Group, echoed these sentiments. "Obviously there are centuries of history around metalworking, expertise, innovation. It's absolutely ingrained within South Yorkshire. Manufacturing continues to be a really strong component of GDP across South Yorkshire and the UK generally.
"And Sheffield and South Yorkshire has really got a strong grounding across its expertise, the skills of the generations of families that have worked in manufacturing."
Pete Sorsby, investment director with Mercia on the Northern Powerhouse Investment Fund (NPIF), was concerned about the retention of university graduates. "The linking with the university is exceptional. But our ability to retain those graduates? Sheffield used to be first in the country for retention, and that's less so now." He suggested focusing on pre-University aspirations and the quality of available jobs might improve retention.
Dan Gould, head of communications at Rolls-Royce SMR, which is working with Sheffield Forgemasters to create small modular reactors, praised the attitude of people in Sheffield. "What I've really noticed is an absolutely massive appetite and desire to provide solutions, whatever, wherever they may be = whether they be skills, manufacturing, or recognising that Rolls-Royce SMR has the potential to make a massive contribution to the UK in terms of urbanisation and energy security.
"I think I think the amount of passion and enthusiasm to support and be involved in that project and make that change is the thing that's struck me most."
Alexis Krachai, managing director of communications company Counter Context, attributed some of that enthusiasm to close ties between the different groups within Sheffield. "We will achieve our untapped potential through the quality of the relationships that exist between the private sector the academic community and government. And those relationships I don't think have been ever stronger.
"That's been prompted by the pandemic but that's because we can now see a shared opportunity to really drive the region forward."
Andrea Copley, partner at law firm Squire Patton Boggs, acknowledged better partnerships between business, academia and government, but felt there was still some way to go before Sheffield caught up with Leeds or Manchester. She also highlighted the history of relatively large number of owner-managed businesses in the city, which often had highly skilled teams of employees but whose leaders, having achieved a level of comfort, lacked the hunger for new business. "I still think there's a bit of that going on in the city, though not as much. But the good news is that if you grabbed hold of those and you did those things, it would grow even more."
What then can be done to instil in moribund businesses the enthusiasm of their hungrier peers?
Oliver Coppard, mayor of the South Yorkshire Combined Authority, said, "The thing that I'm most focused on is defining South Yorkshire has purpose in the world. Because whether we like it or not, we are competing, not just with Manchester, Leeds, Liverpool, and even London, we are competing with Lyon and Oslo and Connecticut and Rio de Janeiro you name it.
"We're competing in a global marketplace and we have no divine right to succeed.
"My job, as I see it, is setting an economic path for South Yorkshire in conjunction with and in support of the fantastic businesses that are already here and the business we want to be here, and making it clear to the world what we are for."
Part of that vision, he said, was to ensure that the skills and talent pathways were established properly.
David Bond, chief executive of Sheffield Forgemasters, highlighted the role of apprenticeships in promoting retention – graduates were often mobile though could be retained with a clear purpose, he said, whereas apprentices tended to stay within their community.
"We've got about 10% of our workforce going through an apprenticeship scheme. We're updating those schemes because we're digitising the business.
"But that's proving to be very useful. Our chief operating officer is an ex-apprentice. I'm an ex-apprentice. It's a good grounding, particularly in a manufacturing, engineering type business."
Dr Sam Chapman, of telematics specialists The Floow, said that new styles of digital training helped prepare people for sector specific needs.
"It's  not just about creating digital skills by themselves. It's digital for the industry, digital for each sector, digital within that sector. So you want people with digital skills within manufacturing, that are manufacturers that are capable of digital, you don't just want to bring technologists in that don't quite understand the problem.
"It's making those two things fit together. Now what's changing in, in various parts of academia, training people deliberately for different sectors in digital skills and these are the programmes that are coming along now."
Henri Murison, chief executive of the Northern Powerhouse Partnership, warned against complacency, saying NPP had conducted research showing a skills gap between South Yorkshire and other regions.
"It's not just that Yorkshire and the North is falling more behind London and the Southeast in terms of high-level skills, it's that within Rotherham, Doncaster and Sheffield in particular, three of the four local authorities, the gap between more prosperous kids and their less advantaged peers is also growing."
He added, "There's a disconnect currently between the aspirations we have for our economy and projects where the talent and ready pipeline of skills is not yet there."
One issue, he said, was that regions did not have full control over their skills and training budgets – only Manchester had been offered such control in the North of England. Secondly, businesses – with notable  exceptions such as Forgemasters – were investing very little in vocational skills and apprenticeships.
"I don't think it's an easy thing to solve. But in South Yorkshire we would probably say, particularly around manufacturing, and around digital, it's one of the best places currently, but that is despite government not because of them.
"And if government gave Oliver a lot more tools we think that will make a difference."
In the second of two articles from this round table we will look at investment, infrastructure, and the development of South Yorkshire's innovation corridor.
---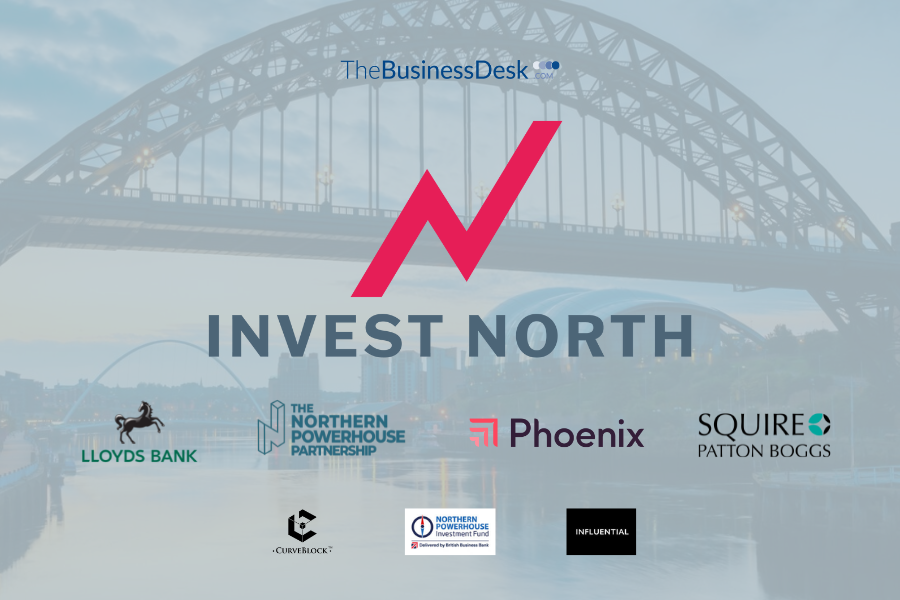 The North is full of investment opportunities and world-class economic strengths. Accelerating progress and unleashing its full potential can rebalance the national economy and change the lives of the people who live and work here.
Invest North is being led by TheBusinessDesk.com, in partnership with Northern Powerhouse Partnership, Squire Patton Boggs, Phoenix Group, and Lloyds Bank. It is also being supported by the Northern Powerhouse Investment Fund, Curveblock and Influential.
Through a series of round tables, research and interviews it will identify the investment opportunities and policy requirements that can make a significant difference to the economy of the North.
Visit investnorth.thebusinessdesk.com to find out more.