Industrial and logistics scheme to create 1,200 long-term jobs if approved
Newlands Developments has released more details of its ambitious proposals for land off the A635 in Goldthorpe, next to the existing Aldi Goldthorpe Distribution Centre.
The project would deliver up to 2.2 million sq ft of industrial and logistics floorspace for Barnsley and the wider South Yorkshire region on a site earmarked for development in the Barnsley Local Plan.
If granted, the scheme would generate around 1,200 direct long-term jobs in a diverse range of positions, in addition to an estimated 1,350 direct jobs during the construction phase.
The development would be strategically located off the A635.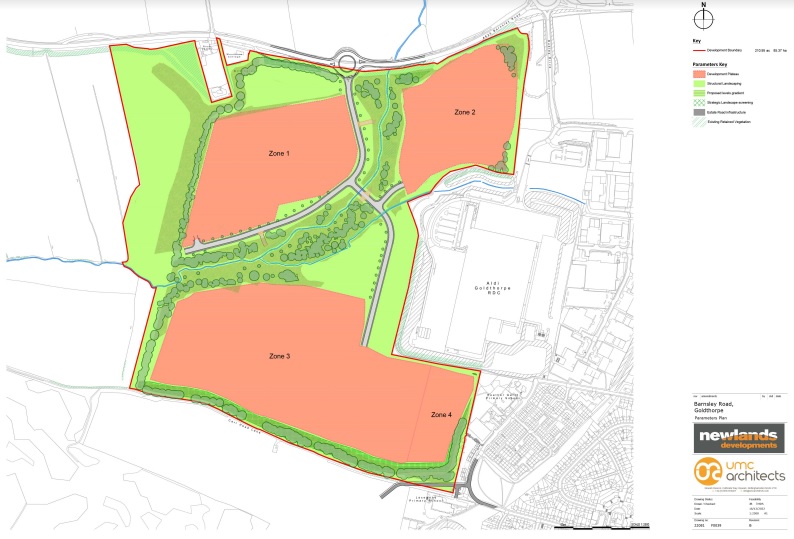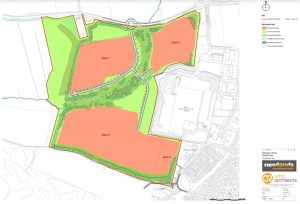 Newlands Developments has today – 11 January – launched a public consultation with residents and local stakeholders.
People can find out more about the developer's plans and provide their feedback at a virtual consultation which will be available from 12 January to 26 January at https://goldthorpe.consultationonline.co.uk/
Newlands Developments will also be hosting an in-person public exhibition event on 19 January at Goldthorpe Library.
Ben Taylor, planning director at the business, said: "We are pleased to finally launch our community consultation on our proposals for this employment site in Goldthorpe.
"The site represents a valuable opportunity for Goldthorpe and the surrounding towns and is allocated for employment uses under Policy ES10 within the adopted Barnsley Local Plan and is the subject of the Goldthorpe Masterplan Framework (GMF) that was published in September 2021.
"Over the last year Newlands Developments has been working with Barnsley Council officers to ensure our application is guided by the principles contained within the GMF and we are looking forward to receiving feedback from local people to shape our proposals."
Newlands Developments says it expects to submit a hybrid planning application to Barnsley Council next month.