People: Berwins; Sedulo; George F White; and more
Yorkshire law firm, Berwins, has kicked off the New Year with a string of appointments in its Commercial Property team.
The three new appointments come as the firm aims to capitalise on strong growth in the practice.
Parminder Matharu has been appointed team leader, Khal Shahjahan joins the unit as a senior associate, and Jonny Noble has started this time as a trainee solicitor with the unit.
Recently promoted Matharu has experience of working on a broad spectrum of commercial property work, including secured lending and acquisition finance.
Shahjahan, who has almost 20 years' experience as a property lawyer, focuses on development and agricultural work, while Noble will be building on a sound grounding built with work as a legal assistant in Berwins' Residential and Commercial Property departments.
Matharu said: "I'm obviously thrilled to have been appointed as head of commercial property at Berwins, but my real excitement sits with the team we have built and the plans to further develop it over the coming months and years."
The team continues to be supported by Gayle Waring, who celebrates 23 years with Berwins in the summer.
Over that time, she has amassed an unparalleled knowledge of client needs and circumstances and plays a key part in delivering informed, effective solutions to clients.
CEO, Paul Berwin, added: "Berwins has a strong track record with supporting businesses, landlords, tenants and landowners in a range of commercial property matters.
"That record has been built both on the deep expertise within the unit and the levels of care it seeks to employ when delivering legal services.
"I'm excited to see the drive Parminder and her team have to build on those core ways of working, continuing to service not only existing clients, aided by Berwins' growth as a rapidly growing regional presence, extend that into new and emerging markets."
:::
Leeds business advisory group and investment powerhouse, Sedulo, has appointed Andy Nixon as national director of operations and tax and Diccon Thornely as national Head of Audit.
They both arrive at Sedulo from Grant Thornton UK and have been hailed as game-changing appointments.
Sedulo operates nationwide and has recently seen annual growth of more than 25%, achieving an annual revenue of £13.2m in the year to October 2022. It also expects to grow significantly in 2023.
In his role, Nixon will work with the R&D team while Thornely will oversee all audit operations.
The R&D team within Sedulo, led by Josh Perry, has doubled in size during the past 12 months, from six team members in early 2022 to 14.
Nixon is an experienced technology and transformation leader, having started his career at ICL and subsequently AstraZeneca and IBM.
Throughout his career he has worked for some of the biggest household names and global brands.
Specialising in R&D since joining EY In 2014, he has also worked for Deloitte and most recently at Grant Thornton's Innovation Incentives Team as an associate director, with national responsibilities for all technology-based R&D claims.
He has undertaken claims for some of the most sophisticated corporate organisations and well-known brands, including high street banks, semiconductor and software developers, specialists in defence and transportation, insurance companies, fintech, manufacturing, healthcare and life sciences.
Nixon said: "It is a fantastic time to join Paul, Josh and the team at Sedulo.
"Innovation and doing things differently is part of my DNA, I started my career in IT back in 1994, and almost everything we take for granted that exists today was but a daydream back then.
"I absolutely love supporting clients with their R&D claims to provide investment to continue to innovate and grow."
Thornely joins the financial services group having spent the majority of his career, working at Grant Thornton UK, his last position being an RI in their London Audit & Assurance division, helping lead their Not-For-Profit team.
He has extensive experience, with a specialism in providing audit services for all sizes of private, public and not-for-profit organisations. He trained and qualified (ACA) with Grant Thornton UK and has worked with clients in a number of sectors – reporting under UK GAAP, IFRS and SORPs.
He said:  "The fact I was at Grant Thornton for 15 years is testament to how much I enjoyed working there, although I wasn't looking for a new position, when I was approached with the opportunity to be part of Sedulo's ambitious targets not just for growth but for providing a world-class service, I couldn't turn down the opportunity.
"I look forward to working with the current base of great clients and team members across all our offices."
These latest appointments complete a recent hattrick of arrivals within Sedulo, following on from Sarah Richards who was appointed national UK head of tax in November.
Sedulo Group founder, Paul Cheetham-Karcz, added: "Josh Perry has performed brilliantly leading the R&D team during 2022, which has seen a significant rebuild and upskilling of the team.
"The significant growth in R&D, as a result of execution of our plan, means we needed to bring someone in to lead the operational side of the division.
"Getting Andy was a major coup for us and we are happy to have him on board. He brings a wealth of experience to the team, having worked on some of the largest R&D claims in the country.
"Diccon is also an important appointment for us.  He adds an immense amount of experience to our Audit team, and by joining us it has cemented the standard of our holistic offering, by joining at a similar time to both Sarah, and Andy, in our Tax and R&D teams. 2023 is a big year for the group as a whole."
:::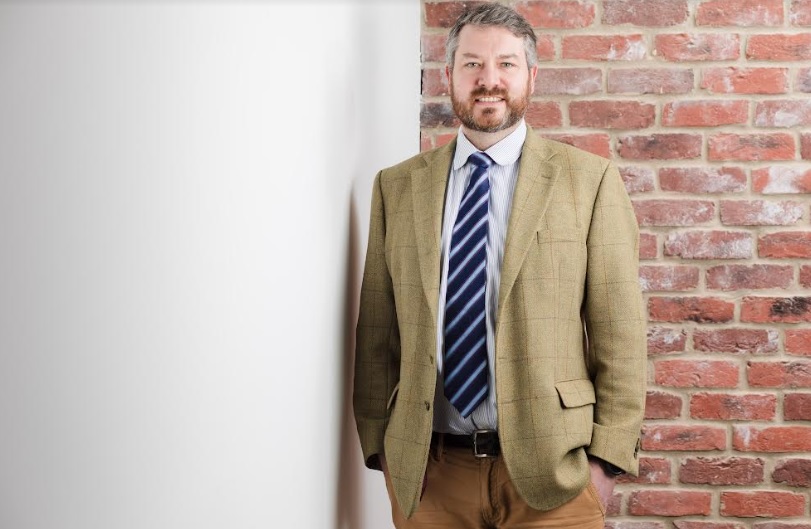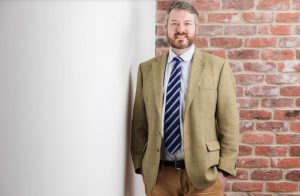 Property specialist George F White has made a new appointment to kick-start 2023, welcoming Stewart Hamilton as an Equity Partner to lead on its growth strategy across Yorkshire.
Hamilton grew up on a farm in Scotland and has spent his career working in the rural property industry.
He brings over 15 years' experience to this new role, which will see him join George F White's senior management team for Yorkshire.
He will be based in the company's Bedale office, working with the rural team and clients in Yorkshire.
Hamilton specialises in farm sales, estate management, valuation and securing finance, bringing strong relationships with organisations like AMC with him, further enhancing George F White's offering to rural businesses.
"This is definitely an exciting start to a new year – stepping into the role of partner at a business that is so well respected in the property industry and with big plans," he said.
"I've found my people here. You work somewhere because you want to enjoy your job and the culture here is excellent. As part of the senior management team I'm looking forward to feeding into this and the direction of the business as a whole.
"I strongly believe that people deal with people, not companies. It's all about relationships and adding value by offering the best services. George F White has this same belief and it's all about the people. This is why the company's growth has been so successful and how we'll continue to grow this year."
Managing director Sally Hart added: "Stewart's experience in the rural space is second to none and we're happy to welcome him into our Partnership.
"His local knowledge of Yorkshire will be invaluable to our clients in the area and support our plans to grow our client base further across the county which we're very excited about."
:::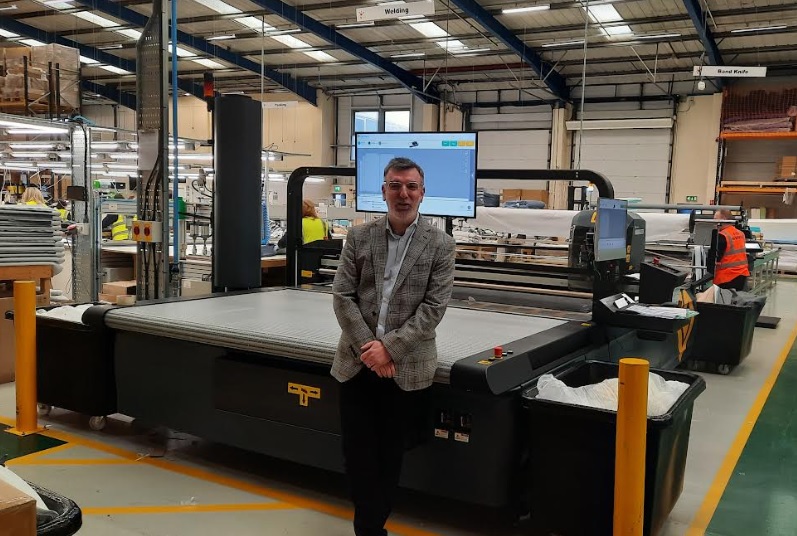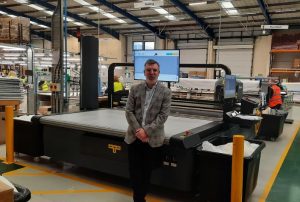 Winncare has appointed David Elstone as COO across the UK businesses, covering facilities in Leeds, Blackburn and Presteigne.
He brings more than eight years of strong leadership experience in the pressure care sector, primarily driving improved solutions for the cared for while also delivering on key business objectives including supply chain synergies and manufacturing efficiencies.
He previously led Select Medical to become a premium player in the pressure care market before selling to Herida two years ago.
Elstone is taking up the newly created COO role as Winncare enters a pivotal stage of development for the dynamic mattress range, building new and exciting products tailored for the UK market.
He said: "Combining the development strengths and resources of the Winncare team with our knowledge of the UK market, means we can focus on creating a range of market leading, highly innovative pressure care products.
"For many years we've worked with NHS and Community customers and gained considerable insight into their needs and requirements. We'll be building that insight into the development process to enhance our offering over the coming months and years."
Winncare UK CEO, Simon Claridge, added: "We have ambitious growth plans and the team's collective expertise sets us apart in our sector. I've been excited to see how combining innovation with expertise is already proving a great platform for future developments.
"I am pleased David has taken up the role of COO and know his experience in the sector will play a key part in supporting the team to deliver our ambitions."