For suburban BTR, wellness is key to creating happy, healthy communities
Lydia Eustace, Marketing Director and Head of Health and Wellbeing at Moda Living, explains how the domination of wellness across the build-to-rent (BTR) industry will be crucial to creating better living standards and experiences in suburban locations across the UK.
Wellness is an ever-growing industry. A recent McKinsey report estimated that the health and wellness market is worth $1.5 trillion dollars and is projected to grow between five and ten percent every year.
This global growth is strongly reflected in the UK, with the health and fitness segment projected to increase by 12.07% in the next 5 years alone. More and more people are looking for ways to improve their wellbeing and mindset, by prioritising activities which can help improve overall health, and proactively seeking out apps and services which help them achieve this.
It could be committing to a personalised nutrition programme, taking up a new hobby, working with a personal trainer or using apps aimed at enhancing mindfulness or sleep quality.
The concept of wellness now permeates our lives in multiple ways for the better – a trend that's here to stay for the long term.
During the pandemic, we also saw demand for homes with gardens or properties near open green spaces skyrocket, with Rightmove reporting searches for homes increased by 42% in May 2020 compared to the same month in 2019.
For many people, this still remains an attractive prospect when it comes to renting. Often, families want homes that provide a garden to relax and entertain friends, or a safe neighbourhood for their children to play in.
For pet owners too, having easier access to greater outdoor space in a more suburban location can be appealing and more convenient.
Beyond this, many residents are looking for adaptable spaces so they can relax, socialise and work at home – supporting the hybrid lifestyles that more than three-quarters of working organisations now provide.
Given the overall growth of the wellness industry, it's not surprising that this has been a consideration across the property sector and is shaping what private renters expect from the homes and communities they live in.
Mental health charity, Mind, previously launched a major housing campaign 4 with research showing that nearly 79% of people with mental health problems say a poor housing situation has caused a mental health problem or made their mental health worse.
For many years BTR in city centres has paved the way for improving living standards and putting health and wellbeing at the core of design, development and operations, but it's important that renters are not forgotten when it comes to the suburban rental market.
Single family homes have been left behind in terms of wellness – mostly because operational companies don't know what renters want or need and how to manage these services and activities long-term.
Having not effectively reached this emerging market, there's a huge opportunity for the suburban BTR model to meet these demands.
At Casa by Moda, we're able to adapt Moda's existing wellbeing offerings and implement these across Casa neighbourhoods as standard.
With service, community, technology and wellbeing at the heart of what we do, we ensure all Casa by Moda neighbourhoods provide residents safe, secure and high-quality living standards, along with access to green space,
perfect for supporting mindfulness, organising community events and hosting social activities.
We encourage our residents to organise their own events and create their own social clubs – be that a running club, yoga class or book club.
In addition to this, Casa by Moda will work with both national and local suppliers to help organise neighbourhood events, such as summer BBQ's, coffee trucks or pop-up stalls.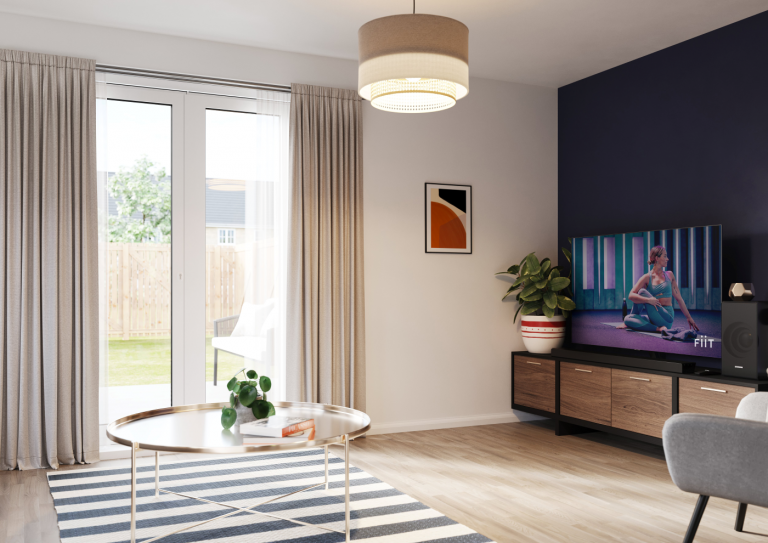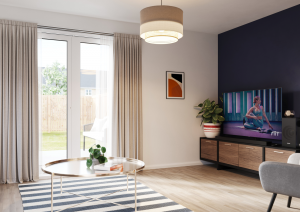 Our national partnerships also provide Casa residents with access to regular mental health workshops and tailored sessions with MYNDUP, and hundreds of at-home fitness classes, group workout and training plans with #1 rated fitness brand – FiiT.
All of this is made possible by our MyCasa app. Over the last three years, the ONS has collected data which shows that a quarter of renters still feel lonely.
By using this technology, we can ensure that residents not only stay connected to the Casa by Moda team, but also the communities they live in.
It's our responsibility as long-term operators to ensure we provide a happy, healthy and connected living experience for everybody.
Throughout the Moda Living portfolio, we believe that supporting our residents to prioritise health and wellbeing is central to creating the thriving communities our neighbourhoods will become.
That's why we've built wellness into the core of our offering – ensuring that at Casa by Moda, we can meet our residents' needs for years to come.
________________________________________________________________________________
About Casa by Moda
Casa by Moda is the single-family homes platform of Moda Living, the UK's leading developer and operator of rental communities. Launched in 2021, Casa by Moda has a pipeline of 5,000 new homes worth a combined £1.5bn, backed by global institutional capital.
Casa's vertically integrated model designs, builds and operates next generation spaces to live, work and play. As part of the Moda Living group of brands, which has a pipeline of over 20,000 homes worth £6.5bn, it continues to push the boundaries of style, service and innovation to craft considered, diverse residential communities providing different products at different price points for different lifestyle requirements.
Moda's core brand foundations focus on outstanding customer service, integrated technology and health & wellbeing to provide an optimum rental experience and a better quality of life.