Multi-million pound rural enterprise centre opens its doors
A rural enterprise centre in North Craven, on the edge of the Yorkshire Dales National Park, has officially opened its doors – supporting 30 new jobs.
Civic dignitaries, officers and special guests gathered to mark the launch of the £3.5m Langcliffe Quarry Enterprise Centre, near Settle.
The former Craven District Council waste depot has been given a new lease of life and now boasts restored and refurbished stone buildings as well as the construction of eight business units, three more buildings and a public car park.
The refurbishment of the traditional stone barn – The Enterprise Hub – now provides a range of flexible office space to accommodate a variety of business needs.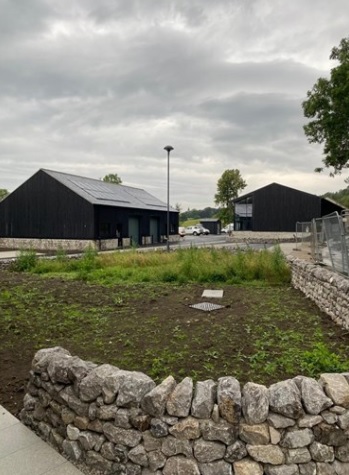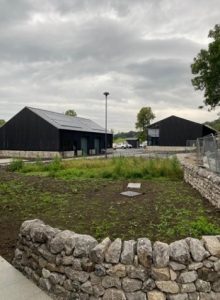 It offers three meeting/training rooms, a co-working space with 14 hot-desks and five incubator/private offices.
The facility has been funded by Craven District Council, York & North Yorkshire Local Enterprise Partnership and the European Regional Development Fund (ERDF).
Craven District Council's lead member for enterprising Craven and chairman of the council, Councillor Simon Myers, said: "The enterprise centre is a great asset and we are thrilled that it's open for business.
"This scheme will help provide much-needed workspace in the district. We know there is a strong demand for modern, flexible workspace for new and existing small businesses in Craven.
"This has proved to be even more important as we came out of the coronavirus lockdown and felt we needed more and more local employment."
Chief executive of Craven District Council, Paul Shevlin, said: "The Enteprise Centre is a fitting legacy the district council is leaving behind.
"The fantastic and much-needed development of a purpose-built enterprise centre – the first facility of its kind in the Yorkshire Dales National Park – will provide a sound basis for contributing to the local economy and will enable small businesses to grow."
The centre has been developed by Sutcliffe Construction, using innovative construction techniques and modern materials, including the installation of roof-mounted Solar PV panels, rainwater collection and low voltage lighting. It means the buildings will be highly energy efficient when in use.
James Sutcliffe, managing director of Sutcliffe Construction Ltd, said: "We're happy to have handed over phase one of the Langcliffe Quarry Enterprise Centre, our first major project for Craven District Council.
"Due to the site being of historical importance, the works required careful and considerate planning, with many consultants and agencies involved, including Historic England and Ecology and Arboricultural consultants, to ensure the protection of local wildlife and the environment."