Leisure destination sold out following deal with restaurant chain
South Yorkshire restaurant chain, The Rustic Pizza Co, has signed up with developer Muse to open a new outlet in the last remaining retail space at Forge Island, in Rotherham town centre.
In a milestone for the new destination, all the commercial spaces have now been snapped up.
Muse is delivering Forge Island in partnership with Rotherham Council and works started on site in November.
The Rustic Pizza Co was founded in 2017 by Doncaster-based husband and wife team Lee and Sian who originally ran a mobile street food business.
The duo transformed a passion for pizza into a business venture, delivering their pizzas across their home city as well as serving up a slice of Italy at events and festivals all over the country.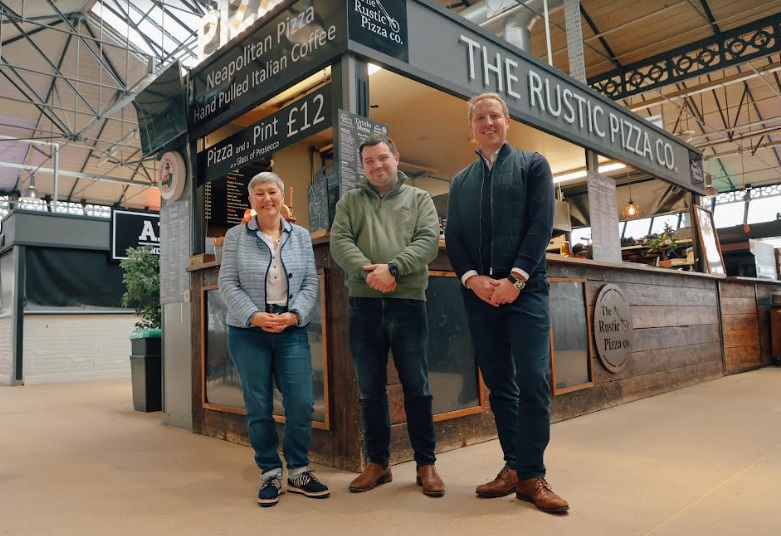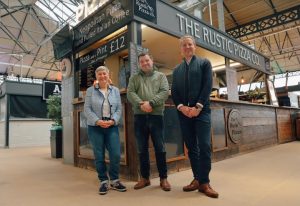 The company opened its first permanent outlet at the food court in Doncaster's Wool Market in 2019 before diversifying due to the pandemic in March 2020, delivering up to 500 DIY pizza kits a day across Doncaster.
The business re-opened to the public in June 2020, with both its in-dining and takeaway service proving popular.
A sister venue, the Rustic Burger Co has since launched at the Wool Market, with plans to open another Doncaster venue in the New Year.
The Forge Island restaurant will offer both pizza and burger menus, with 70 to 80 in-dining capacity and future plans to include a takeaway offer.
The Rustic Pizza Co joins four brands already signed as part of a deal with Thistle Group.
These include Portuguese and Southern African eatery, Casa Peri Peri, created by Masterchef star, Bobby Geetha; Estabulo Rodizio/Sakku Samba – a dual-branded concept honouring the Gaucho style of cooking and a fusion of Japanese-Brazilian cuisine, and luxury coffee shop Caffé Noor.
Local burger, shake and dessert restaurant, Cow & Cream has also taken space.
Raife Gale, senior development manager at Muse, said: "To let all our commercial spaces off plan is an amazing achievement, especially in the current market – and is testament to the huge amount of confidence in our collective vision for Rotherham town centre.
"We always look to create places that will enrich the lives of the communities we serve for the long-term.
"Forge Island will offer residents in Rotherham a fantastic leisure destination packed with amenities on their doorstep, but it will also create jobs and provide opportunities for local people."
Lee Ogley said: "Having grown our business across Doncaster over the last five years, we have been looking to venture into a new town or city for a while and Forge Island ticked all the boxes in terms of being a leisure destination with a focus on attracting local, independent businesses."
Rotherham Council's cabinet member for jobs and the local economy, Councillor Denise Lelliott, said: "The council is very happy to welcome The Rustic Pizza Co to Forge Island.
"It will be joining a fantastic range of café, restaurant and leisure facilities at the state-of-the-art Forge Island site and will provide families with a whole host of fun activities right in the heart of the town centre."