Diversity and Inclusion: How to overcome the hurdles
Solutions to remove obstacles in the road towards greater diversity and inclusion in Yorkshire's business landscape were put forward at a roundtable staged by TheBusinessDesk.com in partnership with law firm Addleshaw Goddard.
Yorkshire company owners and leaders drew on their own experiences and pointed the way forward in a discussion hosted by Addleshaw Goddard's Leeds office.
Included in the panel was Saleem Kader, managing director of the Bombay Stores Group, who said that while prejudice will always exist to some extent in every community – it isn't helpful to be too focused on ethnicity when doing business.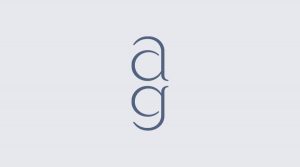 "You don't go out there being constantly aware of your ethnicity," he said. "If I approach an English-owned business, to me it's just another business."
Amarjit Singh, chairman of the Yorkshire Asian Business Association (YABA), agreed.
Commenting on how his own company operated, he said: "We didn't see ourselves as an Asian or ethnic minority business. I sometimes worry that we put people and businesses in boxes and I don't think that's the right way of dealing with the problems ahead.
"Some prejudices are ingrained in society but we've come a long way from when we first came here. Now it's more about top level prejudice than street level.
"I taught my kids that they have to be 10% better. We need to show an extra 10% in our skills to level out those differences."
Arif Ahmad, partner at PWC, said it was important to signpost the route to success by spotlighting those people who have achieved – in spite of their background.
He added: "ESG is still a bit of a buzz term, but over the last two or three years companies are not just saying they are doing it, they are actually doing things. That has accelerated.
"In our world if you turn up to a pitch with a non-diverse team, you might not even get to the pitch table."
Edgar Chibaka, co-founder of security business First Response Group, said young black people wanting to do well in business were hungry for stories such as his own firm's progress from humble beginnings.
"Up until 2021 me and my business partner had been so focused on growing our business we gave little thought to being role models," he said.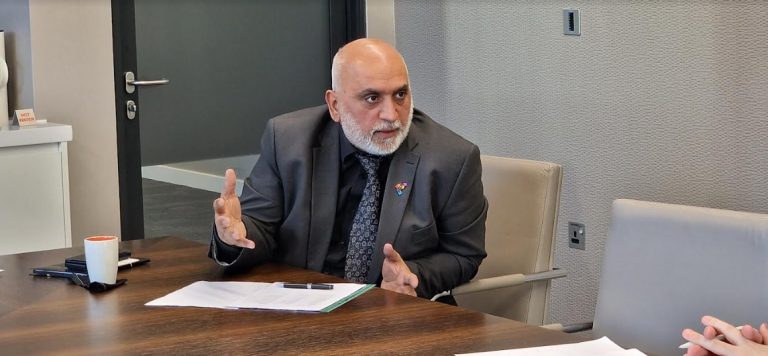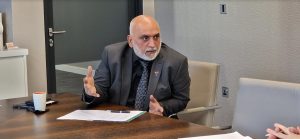 "We started our business in Harehills above an Internet and kebab shop with no capital at all.
"After entering and winning in the Black British Business Awards that woke us up. We gained some press coverage which was a game-changer for us.
"We have now mentored a number of young people who are starting out in business. I'm looking for more opportunities to make a difference to other people's lives based on what I've learned over the last 15 and a half years."
Steve Blacker, KPMG partner, said stories of inspirational entrepreneurialism should be taken into schools.
"There are some great schools in our region with brilliant pupils," he said. "If you put your stories of success in front of them that will inspire them. This will result in greater skills adoption and open up more opportunities."
Karl Oxford, director of African and Caribbean Business Ventures, pointed out that role model initiatives must be respected and properly resourced.
He said people such as Chibaka deserve to be paid for the time they spend supporting young entrepreneurs.
Oxford also said it is not necessary to conduct even more research into barriers to diversity and inclusion in business.
"We've chopped down half the bloody Amazon researching this," he said. "We need to justify it by doing something about it. We should implement the recommendations of delivery plans and stop repeating what we already know."
Sonya Bachra-Byrne, co-founder and creative director of fashion label AVIE, emphasised that business achievement is about having the right mental attitude and not limiting oneself.
"The key is if you are good at business and you have the right mindset, you can succeed," she said. "You should get out there and not be afraid."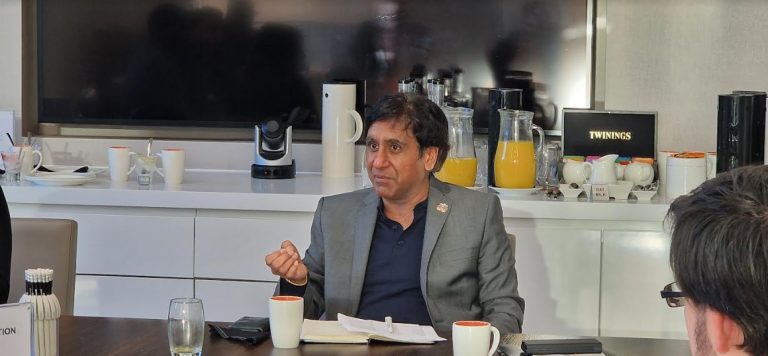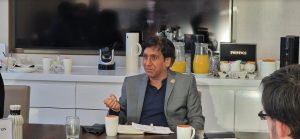 She said she had not been shy about approaching the LEP for funding support for her own start-up in 2019.
And she stressed how important it was for other firms which have been successful in gaining finance to share their stories with other would-be entrepreneurs in need of a roadmap.
Pervinder Kaur, head of the Addleshaw Goddard Leeds office, said it is key for people starting out in business to have a support network in place.
She said: "My parents' success was based on their own network, but what they didn't have was access to other networks which is what my clients have.
"It is this networking aspect which is important for the success of all businesses – not just ethnic minority owned businesses."