People: Avery Walters Solicitors; Morrish Solicitors; Sheffield Housing Company; and more
North Leeds law firm, Avery Walters Solicitors is continuing to expand its residential property team with the appointment of Anneka Eden, an experienced conveyancing assistant.
She has been in the property industry since 2013, having worked at some of the region's largest conveyancing businesses.
Eden joins the team to work alongside existing conveyancing assistant, Elyse Catchpole, to ensure a high level of customer service is provided to all clients.
The team is headed by residential conveyancing solicitor Catherine Baines, who joined the team just under two years ago.
Baines has over 20 years of experience within all aspects of residential property including leasehold sales and purchases, transfers of equity, re-mortgages and new build purchases.
Managing director, Andrew Parascandolo, said: "We are pleased to welcome Anneka, who has worked with Catherine before and brings considerable experience to the team.
"She is a key appointment as we continue to see demand for our residential conveyancing services.
"We have seen increased growth following the stamp duty holiday during the pandemic and it is vital that we
continue to invest in expanding our teams, to ensure we continue to provide the high levels of service that our clients have come to expect from the Avery Walters brand."
Eden added: "I've had a warm welcome and I already feel part of the Avery Walters family after only a few days. I look forward to continuing to develop my knowledge under Catherine's leadership and build relationships with local agents."
:::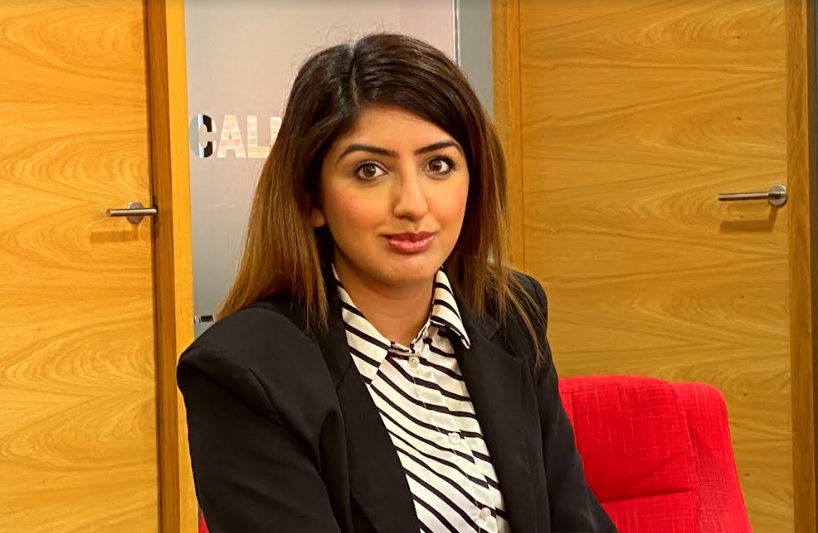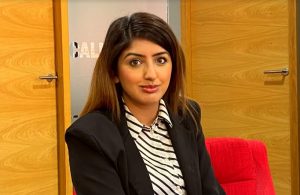 Morrish Solicitors has welcomed a new member to its family law team.
Shamila Hussain has joined the family team as a solicitor, moving to Leeds from Manchester where she specialised in both private family law and publicly-funded children's cases.
She graduated from Leeds Metropolitan University in 2012 having completed her LLB and LPC, and has experience in personal injury and immigration, before specialising in family law.
Hussain spent some years working in finance before moving back to the legal profession.
She joins the head of department Noelle Heath — who was promoted to partner in October 2022 — and a trainee solicitor in Morrish's expanding family team.
Hussain said: "I am pleased to join Morrish Solicitors and to be part of the family department, and am excited to join the wider team.
"Morrish Solicitors has a brilliant working environment and I am grateful to have been given the opportunity to continue my legal career with such a reputable firm.
"The whole team at Leeds have welcomed me and it is a pleasure to work with Noelle. I'm sure together we can grow the family team and continue to deliver and exceptional service."
David Sorensen, managing partner, said: "The partners and I are happy to welcome Shamila to the Morrish team.
"She will be a fantastic asset for the firm, further developing our family and divorce work, and increasing the first-rate service we offer to our private and trade union clients alike."
:::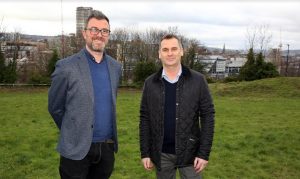 A housing regeneration partnership which has plans to deliver 350 new homes in Sheffield over the next five years, has appointment a second development manager.
With work already underway on seven sites which will deliver 600 homes, Mark Littlewood, 58, from Bakewell, joins Sheffield Housing Company (SHC) to initially oversee six new developments planned for the city – which will create a further 350 homes.
He brings a wealth of experience to the role having spent most of his career working on the construction side of the housing association sector delivering large housing programmes.
For the previous five years, he has worked as a consultant, advising registered providers and housing associations on construction and technical aspects of housing development delivery.
Littlewood said: "My family lived and grew up in Sheffield and it is a city I know well and have a natural affinity for.
"When the opportunity arose, I was very interested to work again in Sheffield for SHC, helping to build on the excellent track record of delivery of high quality, affordable housing they have achieved to date.
"I am really keen to get started in the role and look forward to the challenges ahead of housing delivery in the current tough economic climate."
Established in 2011 with a target of building 2,300 properties on a total of 23 sites by the end of 2026, SHC is Sheffield City Council's joint venture development company with private developer Keepmoat Homes and Great Places Housing.
Steve Birch, project director with SHC, said: "Mark has an excellent knowledge of the city and the housing sector and his expertise will be invaluable as we move forward with the next stage of our delivery program, bringing more sites forward.
"With the partnership's activity growing, we appointed our first development manager – Howard Young – in April this year, to manage activity on our live sites.
"Now we have Mark on board to oversee upcoming projects, I am confident that we have a strong and experienced team that can deliver more high-quality homes for the city."
:::
Leeds law firm, Stone King, is has begun 2023 with new appointments to support and enhance three areas of legal expertise.
Stone King's Charity Team has been further strengthened by the appointment of Frances Godden as a senior associate.
She specialises in charity law and ecclesiastical law, with extensive experience as a deputy diocesan registrar.
Godden also has expertise in education law, and the law as it relates to matters of art and heritage. She will support and enhance the firm's work with faith charities and broader charity sector work.
Stone King's Dispute Resolution Team has also been strengthened with the appointment of senior associate Dan Carter, and solicitor Elle McDonald.
Carter joins the team from DAS Law and has experience of advising in a broad range of commercial disputes and personal litigation.
McDonald specialises in contentious estate and trust disputes and will focus on this area of law at Stone King.
Tony Pidgeon, head of Stone King's Dispute Resolution Team, said: "Dan and Elle are both specialists in their areas and we're excited for them to join the team at what is a very busy time for us."
Tessa Bonser has joined the firm's Trusts & Estates Team as a senior associate, relocating from Norwich where she was Head of Team at a regional firm.
She reinforces the team's expertise with her 14 years of legal experience across all areas of private client practice. At Stone King her focus will be on Wills, Trusts and Estate Planning.
Kathryn Layzell, who heads the Trusts & Estates team at Stone King, said: "We're thrilled for Tessa to join the team bringing with her a wealth of knowledge and know-how in the sector that will be of great benefit to our clients."