People: Clarion; Azets; Independent Growth Finance; and more
Clarion's private wealth team has appointed another two lawyers, bringing it to a team of ten.
Brindley Meredith joins as an associate solicitor and Natalie Goldfinch as an experienced paralegal.
Meredith is a six year qualified solicitor and has spent the last five years with a firm in London.
As well as having extensive experience of managing matters for wealthy individuals, including inheritance tax planning, trusts and wills, he has specialist knowledge of acting for commercial property owners.
Goldfinch has over three years' experience as a paralegal and a particular expertise in trust administration.
Stephanie Parish, legal director in the private wealth team, said: "It's great to be attracting the best talent as we continue to grow. These latest appointments add further depth and demonstrate our commitment to invest in our strong private client offering."
Gareth Marland, legal director in the team, added: "As a firm, we pride ourselves on taking care of all legal needs under one roof and this holistic approach is proving increasingly popular as clients turn to us to look after all their business and personal matters."
Meredith said: "Having heard great things about Clarion, when I was looking at moving back to Yorkshire, I was keen to talk to them.
"It quickly became apparent that this would be a place I would enjoy working, and that the private wealth team would be not only a great personal fit, but would also provide a fantastic opportunity to further develop as a private wealth lawyer."
Goldfinch added: "Given the private wealth team's strong regional and national reputation, coupled with its inter-departmental relationships, particularly with the contentious private client team, I'm excited that I will be collaborating on a  wide variety of matters that promise to be highly interesting and rewarding.
"I was also attracted by Clarion's positive culture as a firm that cares deeply for colleagues and the outstanding client service it provides."
:::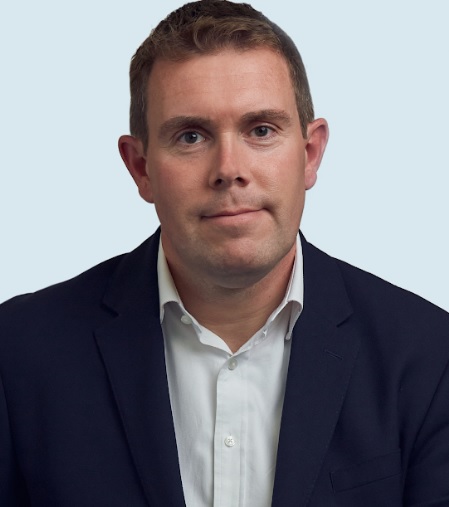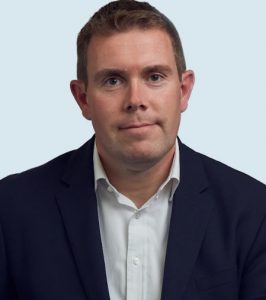 Azets has promoted Martin Davey to audit partner across its Yorkshire offices.
Davey has a wealth of experience in a wide range of sectors that include, technology, property, manufacturing, and the service sector.
His experience includes working with owner managed businesses and international groups advising on all aspects of audit and accounts in the Yorkshire region and beyond.
He trained with an international firm in Leeds and brings over two decades of experience in audit and advisory services. Davey has a passion for working with international, PE backed, and growing owner managed businesses.
Russell Turner, regional managing partner at Azets in Yorkshire, said: "Martin brings a wealth of experience to the role and his promotion is testament to his hard work and dedication.
"Our dynamic and ambitious team across Yorkshire is expanding and Martin will take a leadership role in growing our practice.
"His promotion reflects the importance we place on delivering the best service possible to our clients across the region.
"As part of our growth plans, we're actively recruiting at all levels. We would encourage ambitious people looking for a career move to contact us, including retired professionals who might want to return to the workplace."
:::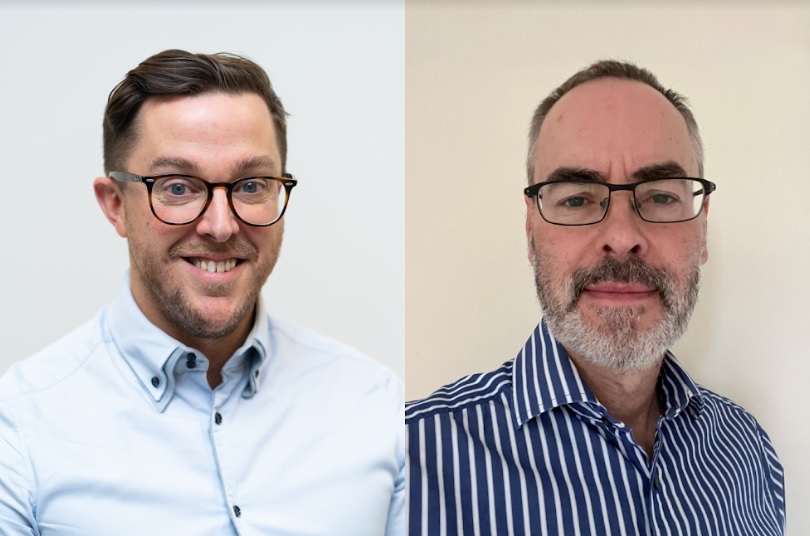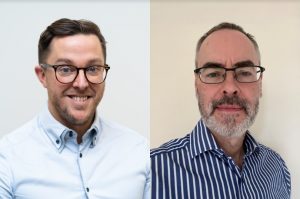 Asset-based lender, Independent Growth Finance (IGF), has expanded its presence in the North with key appointments in the North East and North West teams of John Savage and Miles Burgess as ABL directors.
Based in Leeds, Savage joins IGF with a focus on origination across Yorkshire and the North East.
He brings with him over 25 years' experience in the ABL industry, previously working at GE Capital for 12 years in both their Commercial and Corporate ABL teams before holding senior ABL sales roles at ABL players, most recently Close Bros.
With wide ranging experience in structuring and delivering complex ABL transactions, he will have a particular focus on supporting introducers and borrowers seeking finance for event driven transactions such as MBOs or MBIs, acquisitions, refinance, and funding for turnarounds.
He said: "I'm thrilled to join the IGF team, and to build upon our fantastic reputation for delivering deals with certainty across Yorkshire and the North East.
"With my strong experience delivering funding solutions for complex transactions involving the full range of ABL assets, I look forward to helping borrowers maximise both the quantum and flexibility of their ABL funding package."
Having first joined IGF in November 2019, Burgess has been appointed ABL director for Central, South Manchester and the surrounding areas. He will work alongside Richard Spielbichler, strengthening IGF's origination presence in the region.
With over 20 years in the independent Invoice Finance/ABL market, Burgess has a built a breadth of knowledge and experience, supporting businesses as they have navigated changing business cycles.
Michael Fletcher, commercial director at IGF, added: "These appointments come after a standout year for IGF, in which we surpassed the milestone of half a billion of 'live' lending facilities in 2022.
"IGF now supports more than £3.2bn of annualised UK business revenue. As we enter what many anticipate being a pivotal year for UK businesses, the need for fast, flexible funding solutions has never been greater.
"I'm pleased therefore to welcome John and Miles to our fantastic commercial team, as we ensure we continue to support business growth and investment across the UK."
:::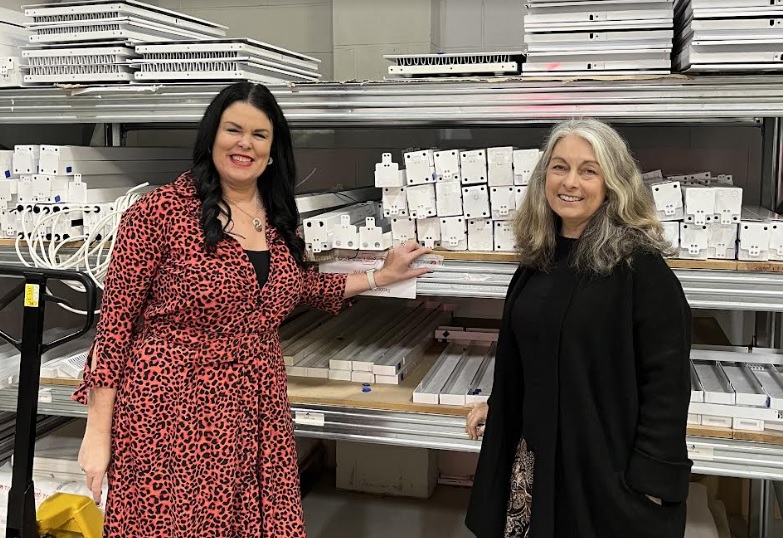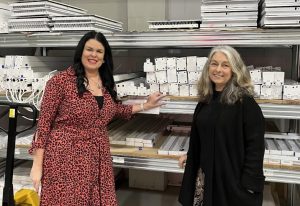 Sustainable heating manufacturer, Trust Electric Heating, has appointed former National Energy Foundation chief executive Dr Kerry Mashford to the board as non-executive chair to support the company's next growth phase.
Established in 2014, Garforth-based Trust Electric Heating has built a track record in the domestic heating and student accommodation sectors through the design and manufacture of radiators and thermostatic controls that help users control energy usage and costs.
The family-owned business secured investment in 2017 from Clipper Logistics executive chairman Steve Parkin's Knaresborough Investments to support continued growth.
As the company prepares to launch a series of products to support energy efficiency in commercial buildings, it has welcomed Mashford to chair the board and lead the business into its next chapter.
She is a chartered mechanical engineer who has worked for many years in sustainable manufacturing and construction, energy transition and the circular economy.
As well as roles at Unilever and Arup, she is a former chief executive of the National Energy Foundation; led the
Building Performance Evaluation programme at the UK's national innovation agency, Innovate UK; and was a member of its Transforming Construction advisory group.
Trust Electric Heating managing director, Fiona Conor, said: "Through a focus on continual innovation, we have expanded our product range beyond a domestic heating portfolio into heating systems and controls that help commercial housing providers and building designers deliver energy efficient buildings.
"To help us capitalise on the opportunities these new products present and step up to the next level, we're looking for input, support and governance from someone who understands our industry as well as the sustainable building agenda, energy system transition, technology and innovation.
"I am thrilled to say that Kerry brings all of these attributes and more."
Mashford said: "This role brings together a lot of threads from my career and the team at Trust has a great innovation mindset, one of the many things that attracted me to the business.
"The combination of manufacturing and innovation in a business that is focused on sustainability and operates with a predominantly UK supply chain ticks a lot of boxes for me."