Agency roundup: Unify PR & Marketing; The Lucre Group; Perfect Storm; and more
Following a successful pitch, Unify has added two new British brands to its growing client list, welcoming Kilner and Mason Cash.
A specialist PR and influencer marketing agency, Halifax-based Unify will be building on its extensive experience of delivering national campaigns and its network of journalists and influencers to generate stand out results for these two icons of the housewares world.
The new account wins come as a result of the agency's successful track record working with Viners and Typhoon, two other brands within The Rayware Group portfolio.
Based on the results generated by Unify and the company's aim to streamline its PR outreach activities, Unify will take over both accounts as of the start of February with a remit to drive forward PR and digital content creation.
Kilner is recognised for its range of glass storage jars, bottles and tools for creating homemade foods such as jams, pickles and preserves.
Mason Cash is steeped in British heritage spanning over 200 years, and is best known for its mixing bowl. The brand has since introduced other kitchenware to the range, including oven, baking and cooking tools, as well as a pet collection.
Emma Leonard, managing director of Unify, said: "The team and I are all hugely passionate about interiors and housewares.
"Whether it's in or outside the home, a residential or commercial setting, we love to represent brands in these key specialist markets.
"Being appointed to look after both Kilner and Mason Cash is a real highlight for the business as we've long admired the brands and the products they create. We can't wait to work our magic on all of The Rayware brands."
:::
Westbridge, a designer and manufacturer behind sofas sold at some of the UK's best-known stores, has appointed The Lucre Group to undertake its consumer and trade PR, following an extensive review of the company's communications strategy.
The latest appointment builds on Lucre's growing home and lifestyle offering, which includes American bathroom manufacturer Kohler Co., TOMY Toys, Natures Menu and Agria Pet Insurance.
The consultancy with offices in Leeds and London, will be responsible for Westbridge's recent rebrand unveiling at the January Furniture Show later this month, with subsequent product placement, news creation, media relations and campaign management for an initial six-month project.
Paul Myerscough, managing director at Westbridge, said: "Lucre's appointment comes at a critical time for the company.
"The sustainability movement within the home has grown significantly in recent years, and we have an exciting new proposition to share with a generation of consumers who are more cost-savvy and eco-conscious.
"As such, we require a communications plan that reflects this shift in demographics. Lucre really understood our challenges and we're excited to see what they can deliver. All will be revealed in the coming weeks."
Rhona Templer, group managing director at The Lucre Group, added: "It is great to have such a fantastic ingredient brand on board that aligns, not only with our homes and lifestyle offering, but also our sustainability vision for the year ahead.
"We're really looking forward to telling the world about Westbridge's new brand and sofa manufacturing system that benefits not only the factory workers and the end consumer, but ultimately the environment."
:::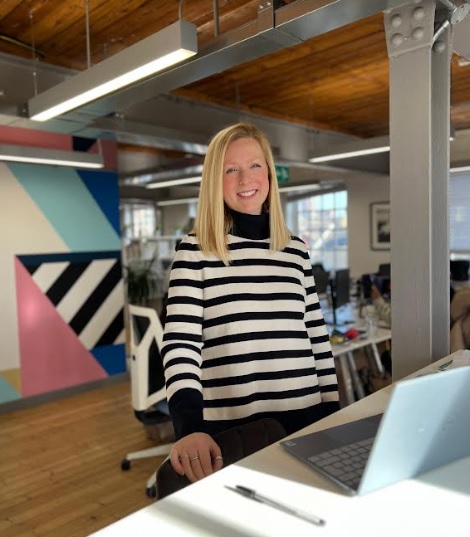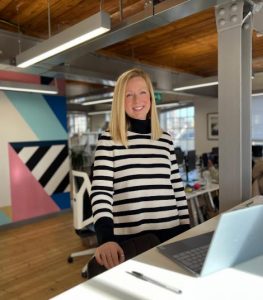 Leeds digital agency Perfect Storm is celebrating a strong start to the year with a senior hire and substantial new business wins.
It is on track to hit more than 30% growth by the next financial year-end in March, with a forecasted turnover of £2.3m.
Growing the senior team at the agency, Naomi Biltcliffe has been appointed as client director, to focus on developing the agency's client services strategy, delivering excellent client experience and managing the team of digital producers.
She joins from Finn, bringing with her over 10 years' experience working with national and global brands in the FMCG sector.
Perfect Storm has been appointed digital marketing partner for self-guided holiday specialists Inntravel as well as retailer Costcutter.
York-based Inntravel, which offers self-guided walking, cycling and touring holidays across Europe and the UK, has tasked the agency to be its paid media specialist partner, along with handling other digital marketing activity including SEO, social media and content.
The agency will initially be working with Costcutter on trade-based digital campaigns.
Adam Errington and Dave Nutter founded Perfect Storm as a challenger agency in 2016.
Errington said: "2023 is shaping up to be a very exciting year for the agency and we're pleased to welcome Naomi to the senior team.
"She brings with her a wealth of experience which will be invaluable to our clients. We're also happy to now be working with two more fantastic brands, Inntravel and Costcutter.
"Being able to scale the business through our network of trusted and skilled partners, according to specific needs, gives us a lean and scalable model and ultimately offers our clients better access to hand-picked specialist talent as they need it."
Biltcliffe added: "I was attracted to the model set up by Dave and Adam, as it genuinely addresses the changing agency landscape, providing the perfect combination of agility, flexibility and talent.
"The approach mitigates so many common agency obstacles, meaning we can focus on delivering truly great work.
"It's a really exciting time to join Perfect Storm, given the calibre of clients we're working with, relationships built and the experience within the team."
:::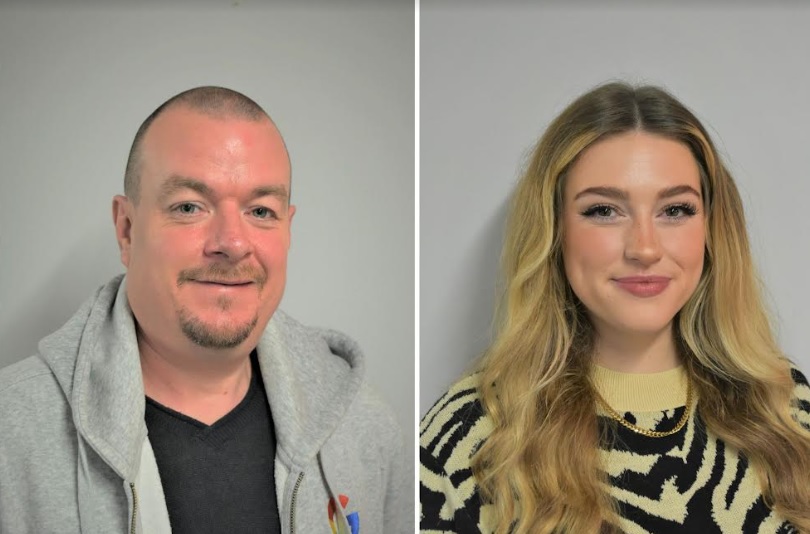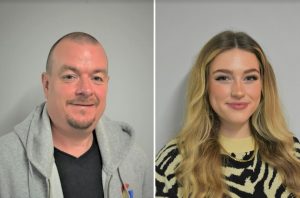 Leeds-based digital marketing agency, Spike, has made two new hires in its latest wave of recruitment.
Analytics specialist, John Earnshaw, has been appointed in a senior position as the agency's new head of search analytics and graduate Rosie Snooke has also joined as a digital marketing & outreach executive.
After working in the digital marketing sector for over nine years, Earnshaw has climbed the career ladder going from senior software engineer to head of software engineering.
This progression has given him experience across digital marketing software development, web development best practices, third-party SEO tool integration and the creation of bespoke analytics frameworks. He also has an abundance of digital marketing knowledge.
Earnshaw said: "With almost a decade spent working in digital agencies, before moving to client-side and freelance SEO development, I never saw myself moving back into an agency role.
"But, after speaking with Spike directors, Rob Powell and Duncan Colman, it was easy to see that coming back agency-side with Spike was a good move.
"Their genuine drive to deliver the best results for clients, through a collaborative approach, is what drew me to the agency, and now I also understand why workplace culture is also so important in a new role.
"The team has been refreshingly straightforward, cutting out all the empty promises that usually come with agency culture."
Snooke has joined after graduating from Leeds University in her first full-time agency role.
She will be working in the Outreach team as the agency's new digital marketing & outreach executive.
This comes following Spike's recent expansion of its Outreach offering, thanks to a period of strong growth and an increasing number of clients.
Snooke said: "With the Outreach team growing due to excellent client wins, I'm excited to develop my marketing skills and look to working with such a knowledgeable team of digital marketing experts.
"There are so many exciting opportunities to work on some amazing clients, deliver top-class outreach projects and be a part of an ever-changing industry here at Spike, and I'm thrilled to see where it is going to take us."