Engineering group scoops contract for naval construction programme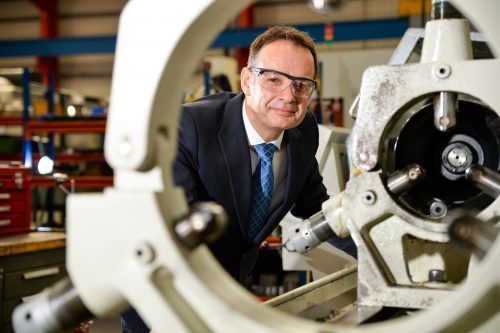 Specialist engineering group Pressure Technologies says its wholly owned subsidiary, Chesterfield Special Cylinders (CSC), has secured a contract to supply air pressure vessels for a UK naval construction scheme.
Contract placement for pressure vessel manufacturing for the final phase of the programme is worth £18.2m for CSC, underpinning current market expectations.
The pressure vessels will be delivered to the programme over the next three years. Pressure vessels produced by CSC form an integral part of safety-critical onboard systems, including breathing air and ballasting.
Chris Walters, chief executive of Sheffield-based Pressure Technologies, said: "I am pleased to confirm this major contract award for Chesterfield Special Cylinders to deliver pressure vessels for a major UK naval new construction programme.
"Underpinning the strong defence order book and outlook for the Group in FY23, the contract award demonstrates the continued close collaboration with our major defence customers and recognises the specialised engineering and manufacturing capabilities of Chesterfield Special Cylinders."