People: Mercia; Brabners; Robertson Baxter; and more
Mercia has expanded its Sheffield team with the appointment of Chris Borrett as investment director.
In his new role he will be providing Sheffield businesses with equity investment from the Northern Powerhouse Investment Fund (NPIF), working alongside other colleagues offering debt and other types of equity funding.
Originally from Yorkshire, Borrett has a masters degree in physics and started his professional career in data science before moving into management consulting with Accenture and Boston Consulting Group (BCG).
He moved to Sydney, Australia in 2015 where he worked in the incubation and investment arm of BCG, building, launching and funding a number of businesses across the Asia-Pacific region.
He went on to run one of the 'graduate' companies, Flip Insurance, before his recent return to Yorkshire. He is a long time start-up mentor and has been involved in the climate impact group, Leaders For Climate Action.
He said: "It's a really exciting time to be in South Yorkshire. The region has so much potential, with skilled graduates coming out of the universities and thriving start-up communities developing important new technologies.
"The challenges facing the world right now provide fantastic opportunities for the region's entrepreneurs, especially within advanced manufacturing and infrastructure, cleantech and health."
Will Clark, MD of Mercia's regional venture funds, said: "Sheffield is rapidly emerging as one of the North's leading tech hubs and we believe Mercia and NPIF have played a part in that.
"Chris's experience in international consulting and start-ups and his depth of knowledge will benefit our existing portfolio businesses which are seeking to expand outside of the UK, and those high-energy teams looking to raise equity investment and develop their product marketing strategies."
Sean Hutchinson, senior manager at British Business Bank, added: "Chris will be able to use his expertise to elevate the investment landscape even further around Sheffield and bring much-needed NPIF funding to businesses across the region. I look forward to working with Chris as he engages with the region's entrepreneurs."
:::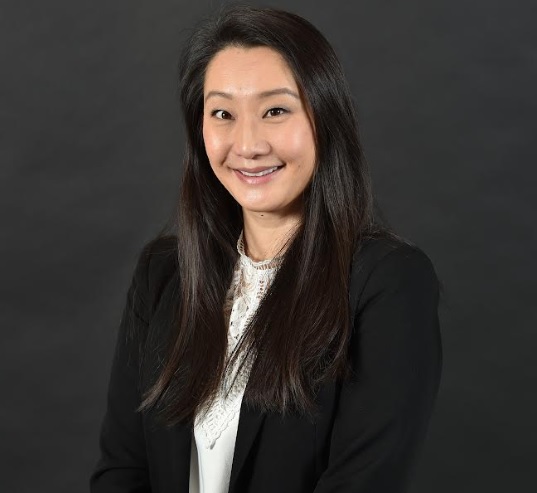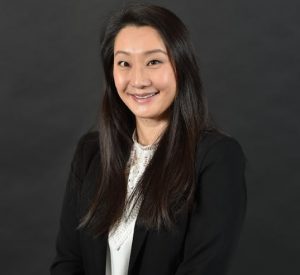 Independent law firm, Brabners, has extended its corporate team with the appointment of a new legal director specialising in M&A within the dental sector.
Hewi Ma joins Brabners' new Yorkshire office at Leeds' 1 City Square from Goodman Grant, bringing with her more than 15 years' experience supporting a range of clients including independent dentists, corporate dental groups and NHS professionals.
She joins the 50-strong corporate team which advised on more than £500m worth of deals in 2022, including transactions totalling more than £78m in the dental sector.
Her appointment is part of a broader programme of investment across Brabners' healthcare team, with further appointments expected in the coming months to support its dental specialism.
Nicola Lomas, partner and dental sector lead, said: "Surging demand for cosmetic treatments alongside an industry-wide trend towards consolidation means M&A activity is on the rise in the dental sector.
"After supporting a high volume of transactions in 2022, Hewi is a welcome addition to the team and brings with her a wealth of experience operating in what is a competitive sector.
"Her expertise will be invaluable as we continue to invest in the team to support the growing number of practice owners reviewing their position and plans for the future."
Ma said: "Alongside its position as one of the UK's leading businesses to work for, Brabners' standing as one of the most active advisers in the dental sector made joining the team incredibly appealing.
"Looking ahead, we have ambitions to strengthen our position in the market and I'm looking forward to playing my part in supporting our growing client base."
:::
Huddersfield-based financial advisor, Robertson Baxter, (RB) has appointed two more  directors to its board.
This brings the number of board members to five.
Antony Barton, director of financial planning, has been with the firm since 2016 as a financial planner and more latterly senior financial planner.
His role is to ensure RB clients continue to receive excellent outcomes through developing both the firm's advice proposition and its advisor team. He will continue to provide advice to a number of RB's clients.
Joanne Vaughan, director of people and operations, has also been with RB since 2016 in the role of practice manager.
She is responsible for leading and managing the company's staff to provide excellent service to clients and she co-ordinates the operations functions to ensure the business runs effectively.
Stephen Baxter, managing director, said: "It gives me enormous pleasure to announce these two appointments.
"Both Jo and Antony have been integral to the recent success of the business. They epitomise our culture and values and will be fundamental to our continued growth.
"They are both advocates for our clients and can now shape that at Board level."
Barton has many years financial service experience in large institutions such as HSBC. He also owned and ran his own retail business for 10 years.
Vaughan is a linguist, qualified secondary teacher and executive coach and has spent most of her career managing and developing people.
She has worked in and with businesses in the manufacturing, education and professional services sectors and
managed customer service and sales teams for a considerable number of years.
She said: "I am passionate about culture, high standards and excellent service" said Jo. "It is recognition of how important this is to the firm that I have been appointed to the Board."
Barton said: "The delivery of excellent client outcomes is at the heart of RB. I am committed to continuing to improve the business through the evolution of our proposition and the development of our already excellent team."
:::
Yorkshire-based furniture manufacturer and retailer, HSL, says its CEO Guy Critchlow has now left the business.
Since joining in 2016, Critchlow worked to lead the board and the whole HSL family as a unified team. His leadership during the pandemic in particular was described as "invaluable."
Developments during his tenure earned HSL record levels of sales, industry leading ratings on Trustpilot, and numerous awards including the Queen's Award for Innovation.
His passion for the environment drove HSL's journey to Carbon Neutral certification, the first crucial step in its ambition to achieve Net Zero.
Before exiting the business, it was confirmed HSL successfully reached this milestone three years ahead of target.
In late January, HSL appointed Venessa Hodgson as managing director designate. She is the first female head of the business.
Hodgson joined the HSL family back in July 2014 and has been an instrumental part of the business's development to date in her previous role as marketing and people director. During that time she led the modernising of the HSL brand
William and Debra Burrows, owners of HSL, commented: "The business is forever grateful for Guy's outstanding contribution, and we wish him well in his future ventures.
"But as this era with Guy comes to an end, we are really excited to see Venessa undertake her new position, driving the business forward as the first female at the head of the business."