Leeds reports second highest new construction starts since records began

Deloitte's latest Regional Crane Survey has shown Leeds shrugging off uncertainty in 2022 to record 22 new construction scheme starts in total, the joint second highest since records began in 2007.
Work was driven by both a boom in student accommodation and a strong year for residential.
The Deloitte Regional Crane Survey monitors construction activity across a range of sectors including offices, residential, hotels, retail, education and student housing. It is seen as a barometer of developer sentiment and future supply.
In Leeds, 2022 saw seven student residential new starts breaking ground resulting in 11 schemes currently under construction providing 3,294 student beds compared to the 2,226 bedspaces under construction in 2021.
The city centre is to gain two new educational facilities through two large-scale 'change of use' applications which will be carried out by Leeds Trinity University and the Department for Education.
Growth follows a boom in completed educational floor space, with record-breaking years of completions in 2019 and 2021. 903,000 sq ft of floor space was completed between 2019 – 2021 across higher education institutions.
Nolan Tucker, director in real assets advisory at Deloitte in Leeds, said: "The increase in construction activity in the student accommodation sector follows investment in previous years from higher education institutions to attract talent, a movement from old student accommodation stock, and an increase in demand for central Leeds accommodation that is high quality, well-managed, and rich in amenities.
"It is also in response to a continued increase in student numbers in Leeds.
"Graduate retention rates in major regional cities across the UK have been steadily rising in recent years, as these cities grow and opportunities from a variety of businesses are more common.
He added that venture capital investments into Leeds tech start-ups and scale up businesses had increased by 88% compared to last year. Nexus, at the University of Leeds, has grown to support 130 businesses and create 52 new jobs for Leeds' graduates.
Councillor James Lewis, leader of Leeds City Council, said: "2022 was clearly another very strong year for the Leeds' property market, following our record-breaking year in 2021, and there is already much to look forward to in 2023.
"As we continue some of the largest infrastructure investments in Leeds for 50 years, we are creating a built environment which is committed to providing the highest quality sustainable open and green spaces which put people first.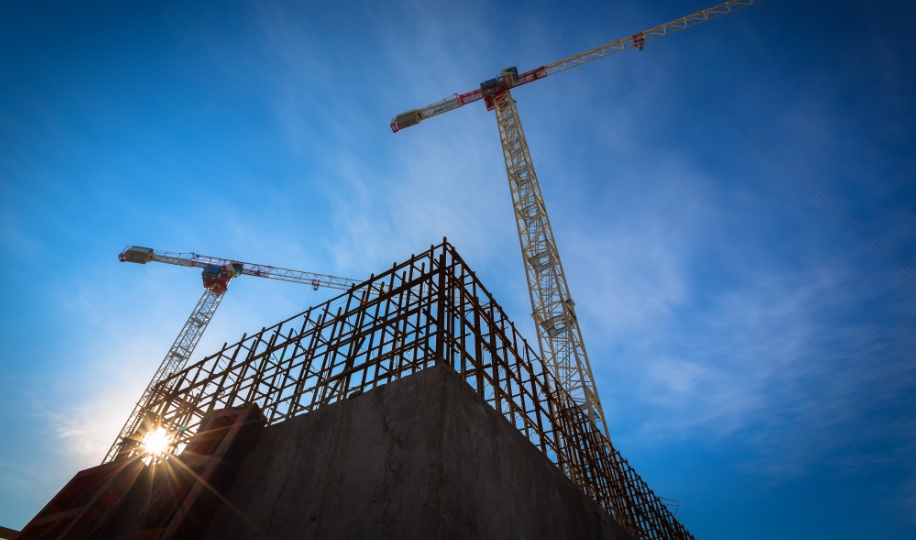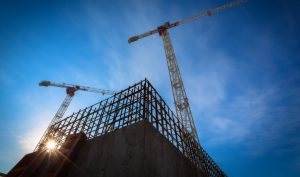 "Investors clearly share in our ambitions, and we are proud of our ongoing track record in attracting leading businesses and major investment to our city."
Over 2022, Leeds also saw five new residential starts set to deliver 747 new homes to market. There were 15 residential schemes under construction in 2022 comprising 3,226 homes and eight residential completions comprising 1,390 homes in total, including 515 units at SOYO's New York Square.
Meanwhile, construction of new office space remained generally strong, with anywhere between 289,059 sq ft and 865,247 sq ft under construction annually between 2016 and 2022.
There were two new starts in 2022 compared to five in 2021. However, businesses continued to remain in the market for 'Grade A' office space, with a more recent preference for amenity-rich and carbon conscious office developments.
Data from the Leeds Office Agents Forum said that office take-up remains strong despite national economic uncertainty, with Q3 of 2022 alone recording 137,376 sq ft of take-up across 34 office deals.
The amount of office deals were the same as last year, with 34 deals being completed in Q3 of 2021.
Finally, there were two new hotel starts in 2022 – Sovereign Square No 2 and the Jubilee Hotel on East Parade which will deliver 392 rooms.
Both these hotels are expected to complete in Q1 2024. This is double the amount of activity compared to the last two years with only one new start each year since 2020.
One hotel development, The Wesley Hotel, is in the pipeline and will provide 70 new rooms.
Anil Gupta, office senior partner at Deloitte in Leeds, said: "The Crane Survey shows there is a lot happening in Leeds and the city is shaking off the after-effects of the pandemic.
"Construction levels continue to be buoyant, Leeds is growing its graduate retention levels, and the city council is working with developers to provide green and sustainable places for people to live."