Horse of a lifetime inspires equestrian entrepreneur to take a leap of faith
A showjumper, who defied the odds to represent Great Britain in both Para and able-bodied equestrian events, is hoping to share her passion for horses with others after transforming five acres of wasteland into a riding school.
Sarah Cumberland, of Belton near Scunthorpe, launched the Avalon Mill Equestrian Centre in 2022 after securing loan funding from alternative lending provider Finance For Enterprise.
Since securing the funds, she has invested in over 400 tonnes of stone and 330 tonnes of sand to transform unused land into an all-weather surface, which she uses to help teach others how to ride.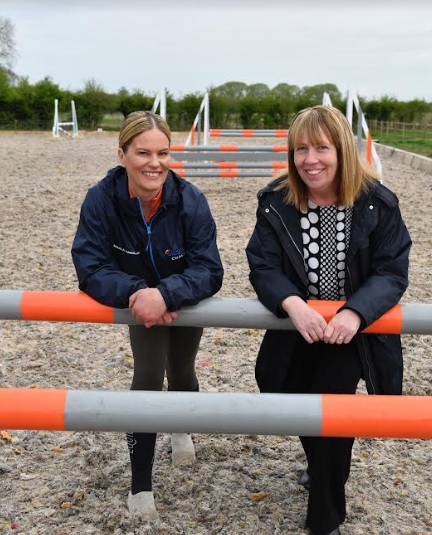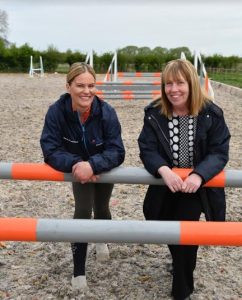 She began exploring the idea of launching her own riding school when her show jumping career was thrown into jeopardy after she experienced a life-changing accident, which left her with a broken back, fractured pelvis and a dislocated shoulder.
As a result of the accident, she had one of her fingers amputated, and during her recovery she was diagnosed with cancer.
Cumberland used her recuperation to explore ways of passing on her knowledge and experience to others.
She spotted an opportunity to give a new lease of life to some unused farmland, which had fallen into a state of disrepair.
With terms agreed with the landowner, she approached Finance For Enterprise to help her secure the funds required.
Working with experienced business lending manager Jane Cusse, Cumberland was able to access the financial support her business needed.
Today, Cumberland regularly finds herself back in the saddle, and after entering three shows and securing three wins, she decided to name her new horse-riding school in honour of her horse, Avalon Mill.
She said: "The accident made me more determined than ever to be able to compete again, and although I was initially told it could take over a year before I could even think about horse riding again, I was back in the saddle within just eight months.
"I began thinking about my career to date and how I could use the knowledge I've built up during my lifetime to help inspire others. I would regularly ride past the land I'd identified and felt it would make a great place for a riding school, so I decided to approach the landowner.
"To my surprise, she listened to me and eventually agreed to let me use the land."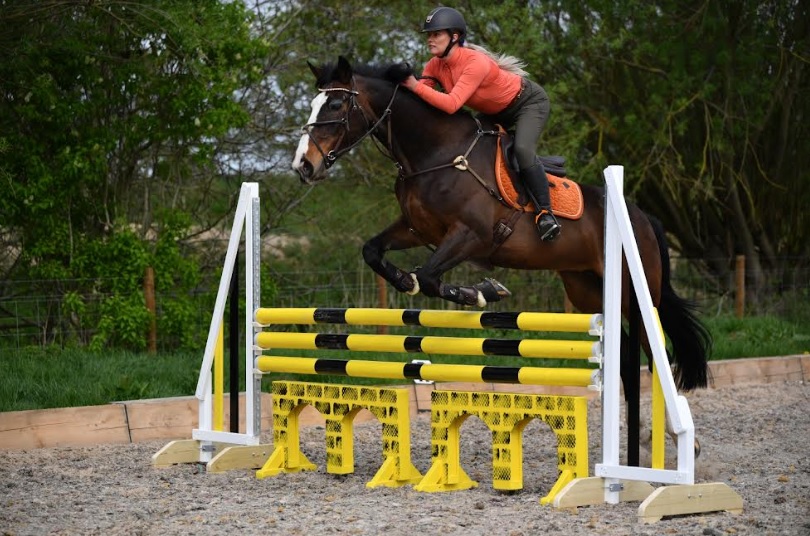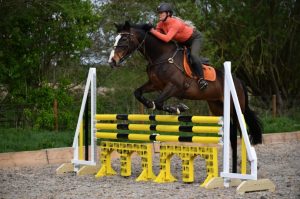 Cusse, Business Lending Manager, Finance For Enterprise, said: "Sarah was very clear from the outset what she wanted to achieve, and since launching the Avalon Mill Equestrian Centre, the largely forgotten about land has been transformed beyond all recognition.
"We always consider every lending application on its individual merits, and Sarah presented a very well thought out business plan, one that I was only too happy to support.
"Since launching her business, the centre has gone from strength-to-strength. Sarah has been able to diversify her offering by adding rehabilitation services for horses and ponies that have been neglected, as well as using her expertise to support both able bodied and disabled riders."