Agency roundup: Prohibition PR; Rise at Seven; Altitude; and more
Prohibition PR continues to expand its team of communication specialists with the confirmation of two new senior appointments following a year of significant growth.
A specialist in the FMCG sector, Rachel Gardner has been appointed as account director having previously held the same position at Finn Communications where she led on multiple communication campaigns for household retail brands such as Asda, Jammie Dodgers, Cushelle and Finsbury Food Group.
With more than seven years of PR experience, she will lead on delivering B2B and B2C PR strategies for Prohibition PR's Food and Drink Division clients such as Primula, Fentimans and Sponge, as well as a growing list of new business wins, including Yorkshire Water.
Alongside her appointment, Prohibition also welcomed Nick Hill who takes the role of junior account manager, also joining from Finn.
With a background in business journalism, he previously held editorial positions at Bdaily and TheBusinessDesk.com.
As a B2B communications specialist, he will support Prohibition in expanding its B2B offering, and deliver creative and strategic content for various channels, including social media support and advertising, media relations and digital PR.
The new appointments take the headcount to 28 at Prohibition, which celebrated 10-years in business just last year by moving to a new city centre location in Leeds.
Chris Norton, founder and managing director, said: "2023 is set to be a hugely exciting and successful year here.
"Following a raft of new business wins, we wanted to recruit the right talent that not only aligned with our strategic approach, but also matched the agency's ambitious goals of growing our experience in the Food & Drink and FMCG sector.
"Both Rachel and Nick bring a specialist skillset and enhance our strategic offering in key areas that will enable us to deliver even better results for our growing client base."
:::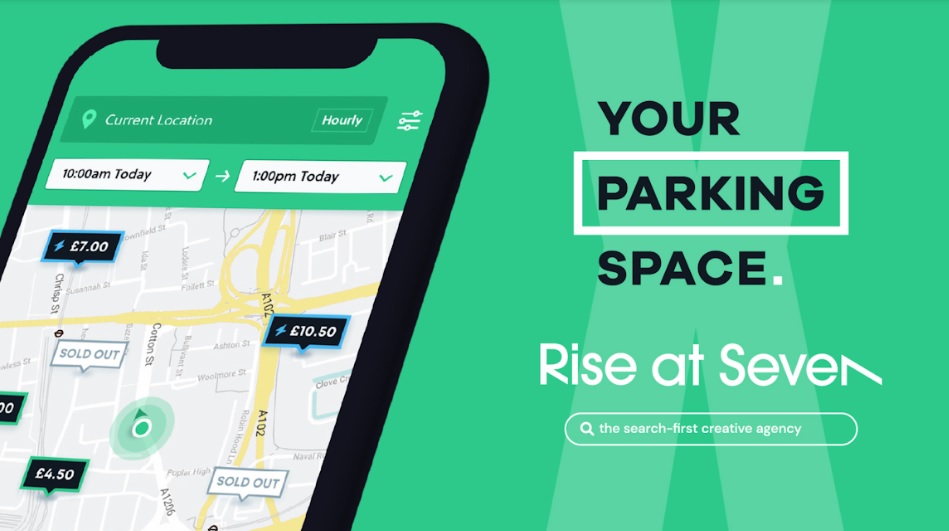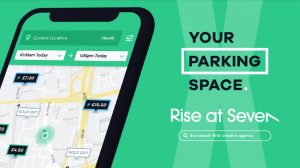 Creative agency, Rise at Seven, has bolstered its client portfolio with the addition of YourParkingSpace.
The agency has been appointed to provide a host of services including organic SEO, content, Digital PR, and reactive marketing for the brand.
YourParkingSpace was acquired by Flowbird in mid 2022 for a reported £120m and now has ambitions for further growth in both the B2B commercial space and direct to consumer market. As part of its plans, it has brought on Rise at Seven to lead that digital growth strategy.
The online parking space platform is on a mission to create more accessible parking and will work with Rise at Seven to increase its visibility and hit brand milestones.
Harrison Woods, CEO at YourParkingSpace, said: "We are excited to be working with Rise at Seven on a whole host of incredible strategies.
"Our team are already impressed with the agency's creative and fun approach to getting results. We're looking forward to seeing how they continue to drive our mission and put our brand at the forefront."
Carrie Rose, founder and CEO of Rise at Seven, added: "We're so pleased to be kicking off 2023 in the best way possible working alongside YourParkingSpace.
"This is such an exciting time for the industry, with smart technology being integrated seamlessly into the digital world of parking.
"This makes it the perfect moment for Rise at Seven to seize all opportunities for the brand to achieve further growth and development."
:::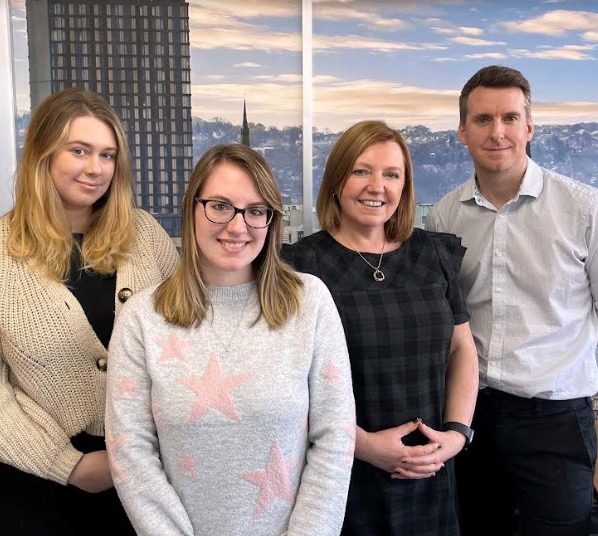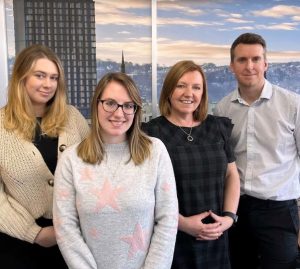 PR agency Altitude is celebrating its first-year anniversary with several new client wins.
Since launching in February 2022, Altitude has secured a large cross-sector client base. Clients range from a rising 16-year-old racing driver to Sheffield Chamber of Commerce.
The company has also seen its core team expand, from two to four over the past year.
PR director Jane Whitham and senior account manager Adam Reeves-Brown have been joined by account manager Rachel Measures and account executive Emilia Williamson in recent months.
Williamson, who completed a Master's in PR in 2021, said: "This is a fantastic opportunity and to join the Altitude team with their excellent reputation and varied client base gives me a brilliant chance to learn within a passionate and dedicated agency."
Altitude launched as a sister company to communications specialist, Counter Context.
The Sheffield-based agency is now working with a wide range of companies such as RNN Group, British Glass, Henry Boot Construction, Mattress Online and Barnsley Museums.
Whitham said: "The past year at Altitude has been incredible. The growth and development we have managed to achieve has been excellent.
"It proves there is a strong need for a responsive and creative agency in the region. We look forward to this coming year and to maintaining and building a great relationship with clients old and new."
:::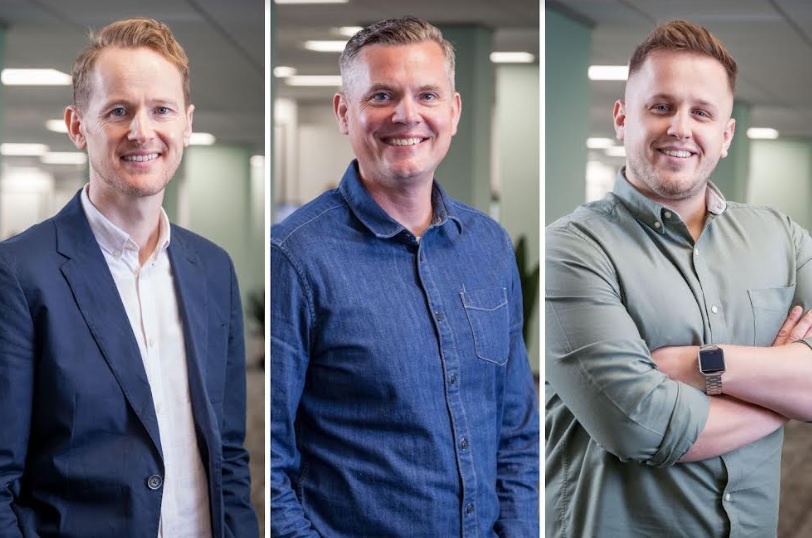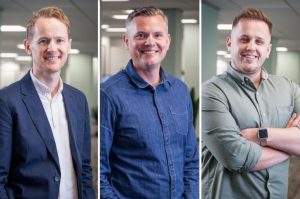 Digital marketing agency, The SEO Works, has made a number of senior role changes as it continues rapid growth plans.
The Sheffield-based business has promoted internally a new chief executive officer, managing director, and deputy head of SEO.
Previously MD, Ben Foster will take over the role of chief executive officer.
He joined the agency with over 15 years of client-side and agency-side experience and has been instrumental in orchestrating the scaling of the business for more than half a decade.
In his new role, he will be responsible for the overall success of the business, including the vision, mission, direction and overall strategy.
He said: "I'm incredibly happy with how the business has scaled in the last few years, and these internal changes are our way of adding longevity to that.
"I'm looking forward to the experience and challenges of being CEO, and I have every faith that James is the perfect managing director to take the business forwards".
Moving into the managing director role is James Corry, one of the agency's first hires more than 10 years ago.
With an intricate knowledge of internal processes and strategies, as well as having occupied the operations director role, he will now lead the day-to-day management of the company, responsible for controlling and overseeing all business operations, people and ventures.
Corry said: "I'm really happy to take on this role, and I feel that my skill set and history at the business will really add value.
"As we grow, maintaining our values and culture is crucial and it's something I will be putting extra focus on in the coming years. Ben has done an amazing job, and I look forward to continuing this and taking it to the next level."
Finally, Elliot Stanion has been appointed deputy head of SEO.
Stepping in as second-in-command of one of the largest SEO teams in the North of England, he will be focused on planning and managing the capacity of the SEO team, pastoral care, quality output and the shared vision of the department.
He said: "After a number of years climbing the ranks of our amazing SEO team, I'm really pleased to take on this exciting role.
"We've gone from strength-to-strength as a team, and are really becoming thought-leaders in the search space.
"As our team expands, it's crucial that the right management structure is in place to accommodate that growth and I'm really excited to be part of that."