Agency roundup: Chatter Communications; Hatch; Source; and more
A Leeds head-quartered employer branding agency says it will be launching an office in London, appointing a senior team member to lead the new venture.
Following Chatter Communication's most successful year to date, Kelly Simpson has been appointed client partner, heading the London office as the company looks to expand its business in the capital at a time when demand for its services continues to grow.
Chatter saw an increase of £1.7m in year-on-year revenue in its most recent financial year and onboarded more than 20 new clients, working with companies including WH Smiths, Burger King and The NHS.
Simpson has a strong background in recruitment, head hunting, employee engagement, talent attraction and employer branding.
She has held positions with Stafford Long, LinkedIn and, most recently, TMP Worldwide UK as client relationship director.
Clients she has worked with include King's College NHS, Marriott International, Westminster City Council, Southampton University, Sainsbury's, KPMG and Transport for London.
She said: "From my first interactions with Chatter I was blown away by how much care and attention they give to both their clients and their people.
"They deliver exceptional client service, along with beautiful, bold creative and digital projects and they're a bunch of delightfully straight talking people.
"That's the kind of company I want to be part of and I'm so happy to have been chosen to help build the agency in London."
Paul Ainley, managing director, added: "With lots of our clients already based in and around London, it's great to have Kelly onboard to lead a new team permanently located in the capital.
"Her experience in leading senior relationships and her passion for employer branding and great client partnerships, combined with Chatter's fresh approach to building and activating award winning employer brands, is something we're all really excited about.
"Making people matter and genuinely putting people at the heart of an organisation has never been more important.
"More and more organisations are waking up to the fact that brilliant employer brands deliver much wider business benefits than 'just' recruitment and retention. If people feel they matter to work, work matters to them."
:::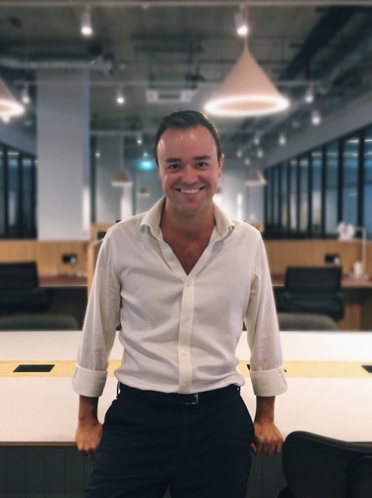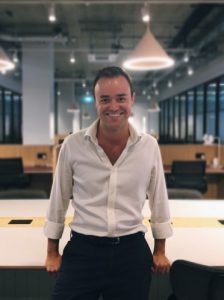 Creative communications agency, Hatch, has been appointed by global mentoring platform, PushFar, to help raise the profile of the brand following a string of award wins and company milestones.
PushFar is a mentoring platform and software provider, with hundreds of clients such as Samsung, Nissan, Humberside Police Force and Bath Spa University.
The platform offers mentoring programs for businesses, charities, universities, non-profits, membership organisations, and free services and resources to the public.
Hatch, which has offices in central Leeds and on London's south bank, will be working with PushFar on a retained basis, managing the company's consumer and trade press office, as well as delivering campaigns and activations over the course of 2023.
Ed Johnson, co-founder and CEO at PushFar, said: "Working with Hatch has been fantastic. Their team are so responsive and the partnership has really enabled us to further understand the industry, market-forces behind both mentoring and learning, alongside technology.
"They have created an incredibly powerful library of releases with some exciting coverage to further our reach and, ultimately, engage with more people around the wonderful benefits of mentoring."
Jason Madeley, managing partner at Hatch, said: "We are happy to add PushFar to our ever-growing portfolio of tech and corporate clients.
"This is a fantastic company that not only shows professional prowess, but also great CSR and charitable work such as supporting #scienceforukraine.
"PushFar is well on its way to dominating the mentoring space, and we are proud to be supporting its innovative evolution."
:::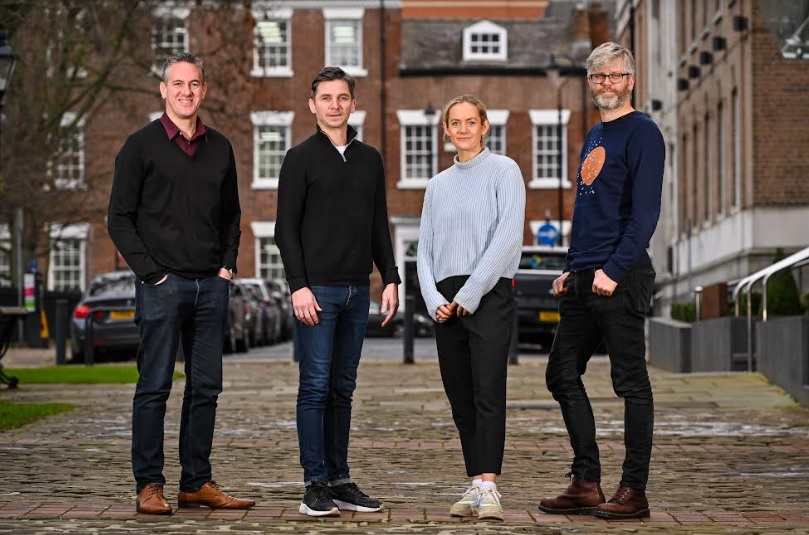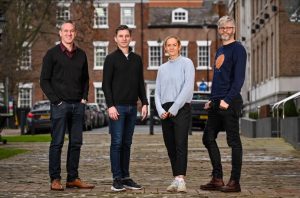 Performance-led marketing communications agency, Source, has partnered with WordPress and Shopify web design and development agency, Adigi to enable both companies to mutually expand the range of marketing channels they provide to clients.
The partnership gives Source the scope to work with Adigi to migrate, design and build websites for new and existing clients.
The Leeds-based agency, which works across PR, SEO, paid digital and social media, provides strategic guidance to clients across the UK and has seen an uplift in brands needing support on their web and digital marketing strategies.
Harrogate-based Adigi creates tailor made, online experiences for brands across a range of sectors and will look to enhance its client channel offering by drawing on the expertise of Source as a preferred PR partner.
Adigi has already cemented the relationship by designing and developing Source's new website.
Daniel Kennedy, a director at Source, said: "Entering a strategic partnership with Adigi and having the ability to introduce the agency's web design and development capabilities to our client offering makes complete sense.
"Following our Board restructure early last year, development of a new client proposition and continued expansion into new channels such as SEO and paid digital, we also needed a website that reflected the fresh direction we're taking the business.
"Adigi has captured that brilliantly, with the new site already being well received."
Dan Martin, managing director at Adigi, added: "We thoroughly enjoyed bringing Source's new website to life by capturing the agency's expanded channel offering, culture and ethos.
"It is not every day that you get a chance to partner with an agency that has also won several awards or shares the same values, and so we're looking forward to leveraging Source's PR expertise and working collaboratively to achieve brilliant results for our clients."
:::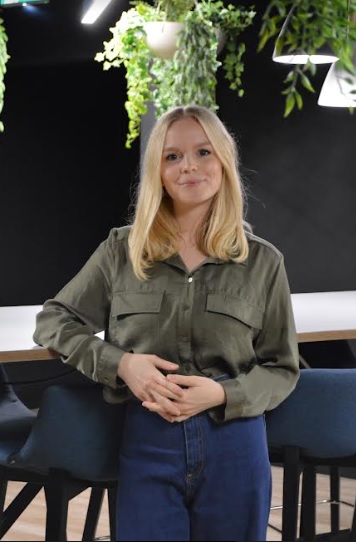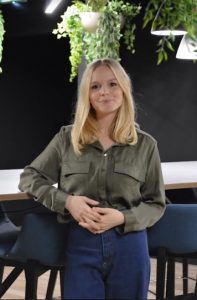 Leeds-based agency consultancy, Be Reyt, has celebrated its first 12 months of business by securing nine new clients on a long-term consulting basis and coaching and mentoring engagements with a further 15 agency owners.
Be Reyt aims to support digital, creative, and marketing agencies in effectively delivering their strategic goals.
It was launched by Freia Muehlenbein, an agency professional with over 13 years of experience in operational and strategic agency roles. She saw a gap in the market to support businesses from a strategic perspective. 
She works with agencies UK-wide and internationally but has a strong affinity for the North of England. Notable clients in the North include Search Laboratory, 21 Degrees Digital, and Modo25.
Be Reyt has worked with a diverse range of clients, offering consultancy services on a long-term or project basis. Services ranged from delivering agency strategies, improving operational efficiencies, optimizing pitch close rates, and providing ongoing accountability.
Muehlenbein has also secured a partnership with Liverpool-based consultancy FORM, where she serves as a growth consultant delivering six-month growth programmes for ambitious creative, marketing, and tech businesses.
She said: "Agencies invest a lot of time and energy into creating their vision and ambitions but often struggle to see them through to implementation, that's where Be Reyt can help.
"Since launching in 2022, we have secured some long-term partnerships and clients and are an integral part of their teams in supporting them with their growth and change plans."