People: Hentons Corporate Finance; Persimmon; Ellis Patents; and more
Hentons Corporate Finance is expanding again with the appointment of Andy Cocker as a business development manager.
The firm is pursuing growth and development across its national footprint.
Director of corporate finance, Chris Sellars, said: "M&A activities have historically dropped during unpredictable economic times; however, there are no signs of the market slowing down at present.
"It does present additional challenges, such as higher levels of due diligence, but that is standard practice for our team, and we are keen to take advantage of the opportunities that are presented to us.
"Welcoming Andy is not only proof that we're growing, but also an opportunity to create even more of an impact within our markets.
"We will lean on Andy's experience within the funding world to support clients who may be considering or actively looking at changing funders.
"He has a wealth of experience within the banking sector, and we are confident his experience of managing successful teams, interacting with clients and business development, will have a positive impact on the way we operate."
Cocker will be the ninth addition to the Hentons Corporate Finance team, after the company doubled its staff numbers in under 12 months.
He said: "I am excited to get involved and will be helping to build a project pipeline and will be offering support on funding."
He joins Hentons Corporate Finance with over 25 years of banking experience with funders including HSBC, Bank of Scotland, Allied Irish and most latterly Thincats. Cocker will be based in the firm's Sheffield office.
He added: "I am looking forward to adding value and working alongside a team that has shown no sign of stopping.  There is plenty of opportunity for growth and I am keen to be part of that journey."
Hentons Corporate Finance is a joint venture with Hentons Chartered Accountants who employ over 170 people across seven offices in Sheffield, Leeds, York, Thirsk, Doncaster, Hertford and London.
:::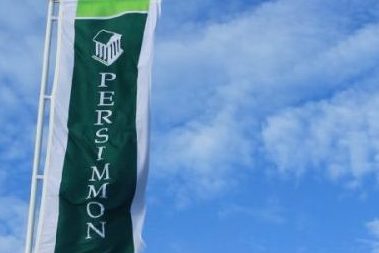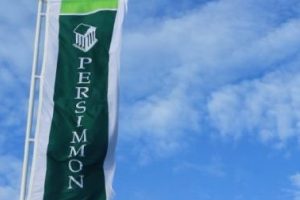 York-headquartered house builder, Persimmon, has appointed Colette O'Shea and Alexandra Depledge as independent non-executive directors of the Group.
The pair will join the Board of the business on 1 May 2023 and both will join the Nomination Committee.
O'Shea will also join the Audit and Risk Committee and Depledge will also join the Remuneration Committee.
O'Shea is chief operating officer of Land Securities Group PLC (Landsec) until 31 March 2023, a role she has held since 2020.
In this role she was a member of the group Executive Committee and Investment Committee and was also a director of the group Board until 30 September 2022.
Originally joining Landsec – one of the UK's leading real estate companies and a FTSE100 business – in 2003, she had previously held a number of senior executive positions including managing director, London & Retail, and head of development. She has particular expertise in planning.
Depledge is a serial British technology entrepreneur and currently CEO of Resi.co.uk, the UK's largest residential architectural practice and a leading property technology business.
Prior to establishing Resi, she had co-founded Hassle.com, Europe's largest domestic cleaning online marketplace, taking it from inception, through a period of rapid expansion across four European markets, to a successful sale.
From 2017-2021 she sat on the board of the London Economic Action Partnership, the local enterprise partnership chaired by the Mayor of London, which is responsible for over £100m of investment into London culture and communities.
Simon Litherland and Joanna Place, non-executive directors of Persimmon Group, have both decided not to seek re-election for a further term at the forthcoming Annual General Meeting.
Litherland and Place will therefore step down from the Board after six years and three years respectively at the conclusion of the AGM on 26 April 2023.
Roger Devlin, chairman, said: "These two board appointments add highly relevant and complementary skills to the Persimmon Board.
"Colette has a wealth of property market investment and development expertise gained in a 20 year career with one of the UK's leading real estate businesses.
"Alex's entrepreneurial track record of building and scaling consumer facing technology businesses will add further depth to the Board's capabilities.
"On behalf of the Board, I would like to thank Simon and Jo for their most valuable contributions to the Persimmon Board over recent years. They have provided wise counsel and support both to me personally and to the company during their time on the Board."
:::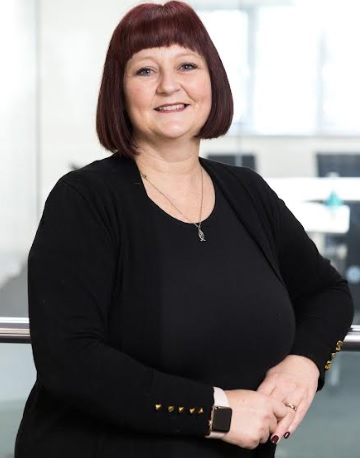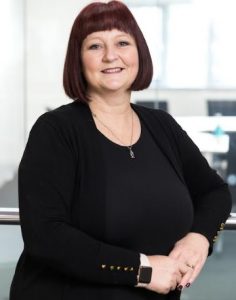 Ellis Patents has appointed Georgette Donoghue as marketing manager – a move the North Yorkshire cable cleat manufacturer says is aimed at enhancing communications and facilitating growth across UK and export markets.
The company says it recognises the importance of effective marketing and communication in today's global marketplace, particularly for safety-critical products such as cable cleats.
Danny Macfarlane, managing director, said: "We've achieved a great deal of success in recent years thanks to our joined-up, global approach to sales.
"The recruitment of a marketing manager will ensure that the Ellis brand is effectively communicated to our rapidly growing global audience."
Scarborough-based Donoghue brings a wealth of senior marketing experience from multiple sectors, including Yorkshire Coast BID as project and marketing coordinator, Stephen Joseph Theatre as marketing and sales director, and Westlers (Malton Foods) as brand manager.
She will be instrumental in developing a strong marketing strategy at Ellis to support the further growth and success of the business.
Donoghue said: "It's inspiring to see a brand leader like Ellis that prioritises innovation, ethical practices and social responsibility in all aspects of its operations.
"I am looking forward to embracing those values and contributing to its continued growth in the field of cable cleats and cable management solutions on a global scale."
:::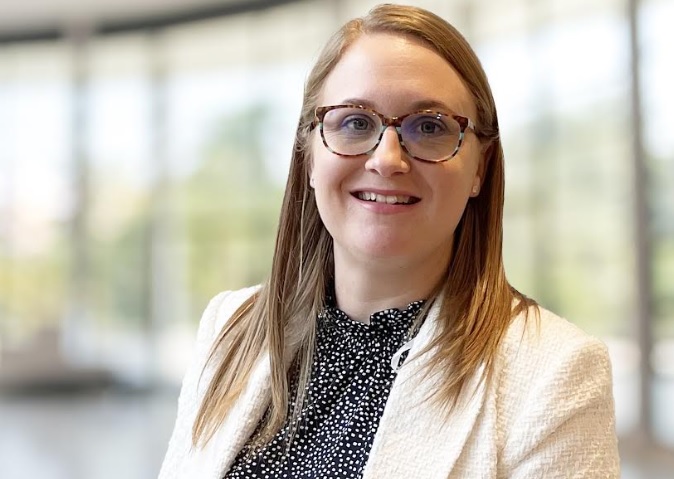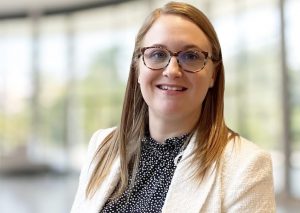 Savills has appointed Dr Rachel Wood as an associate archaeologist to its growing Heritage and Townscape team.

With over 10 years' experience working in commercial archaeology following the completion of her PhD, Wood, who will be based in Savills' Leeds office, has worked as a consultant in both academic research and commercial environments. 
Joining from consulting firm AECOM where she had been since 2017, her experience extends to major infrastructure projects, including HS2 Phase 1 Central, and has involved the successful delivery of a significant number of archaeological investigations, from trial trenching through to large-scale mitigation.
She also has expertise in the environmental impact assessment (EIA) process and steering multi-disciplinary teams to deliver major projects. 
Her focus at Savills will be providing archaeological expertise to clients, supporting applications through the EIA process, and managing the delivery of archaeological fieldwork. 
Henry Ryde, director and national head of the Built Heritage, Townscape and Archaeology team at Savills, said: "This is a significant appointment which will further strengthen the expertise provided by our 12-strong team in England.
"Rachel is a great addition to the team and has a wealth of knowledge that will be of enormous benefit to our clients and the wider Savills network."
Wood said: "It's an incredibly exciting time to be joining Savills and I am looking forward to building on the success that the team has had to date.
"Public and private sector organisations continue to face challenges towards delivery of development and, quite rightly, there is increasing scrutiny on the environmental impact of these.
"This presents real opportunities throughout the UK and I am looking forward to getting stuck into this new challenge."