People: Bridge Law; Atkins; CorrBoard UK; and more
Bridge Law has invested in its Family Law division with the appointment of specialist Family Law solicitor, Jill Walker, who has joined the firm's Holmfirth team.
The news comes following a busy 12 months for the family law department at both the practice's headquarters in Marple Bridge and at its Yorkshire base in Holmfirth.
Founder and director, Claire Stewart, said: "Jill has an outstanding reputation locally and across Yorkshire and the North West, having had an impressive career specialising in Family Law for over 20 years.
"Her passion, skill and knowledge in the area of Family Law shines through when you meet her."
Walker has joined after a number of years working as a locum solicitor, at both large city centre and local high-street firms across Yorkshire and the North West.
Prior to being a locum solicitor, Walker, who is also a qualified but not currently practising mediator, was the head of the Family and Mediation Departments at a practice in Oldham for over four years before leaving in 2017.
She said: "After a number of years working as a locum solicitor at various firms, when the opportunity arose to join a firm with a brilliant reputation, that is based in the heart of my own local community, it was an easy decision to make.
"The whole team at both offices have been very welcoming and are a pleasure to work with – everyone shares the same dedication and passion for providing excellent client care, which is something I admire greatly."
In addition to Walker's appointment, the team has invested in the career progression of aspiring family solicitor, Lucy Butler, who joined the Holmfirth office as a legal assistant in 2018 and was promoted to paralegal in 2021.
She is currently studying for her Masters in Law and Solicitors Qualifying Examinations at the University of Law in Leeds and is on track to become a solicitor at the firm in 2024.
Consultant solicitor and head of the firm's Family Law department, Carol-Anne Baker, said: "I'm thrilled to be working with Jill, she is truly an asset and has already settled in well.
"We've experienced a substantially increasing amount of clients seeking advice on family matters over the last year, so it was definitely the right time to expand.
"Both the team and clients alike are already commenting on the brilliant work Jill is doing and I, personally, am very grateful for her support."
:::
Sheffield-based engineering, planning and design consultancy, Atkins, which is part of the SNC-Lavalin Group, has made three new senior appointments.
Andrew Jones, Richard Bonner and Dr Deb Upadhyaya have taken on roles in the Infrastructure division of the business.
Jones, formerly head of cities and a board member at AECOM, joins Atkins as senior service line director, planning and consenting. Richard Bonner has been appointed to the role of market director for the Buildings and Places team, and Dr Deb Upadhyaya joins from Homes England in a new role to drive the agenda on creating thriving places, as well as supporting the northern cities project team.
Mike McNicholas, managing director for Atkin's Infrastructure division in the UK & Europe, said: "The appointment of such experienced industry leaders as Andrew, Richard and Deb really demonstrates our ambition to have the highest calibre professionals driving our business.
"They will be working to support the delivery of sustainable, design-led infrastructure with a focus on developing thriving places with social and nature-positive solutions embedded into projects."
Upadhyaya, who lives in Sheffield, arrives with more than 20 years' experience as a built environment professional, and has led delivery of large-scale housing, regeneration, garden communities and sustainable urban design projects, both in the public and private sector.
He said: "The focus throughout my career has been on quality, socially-driven, inclusive design-led sustainable places for people, underpinned through value-led partnerships that creates legacies that we can all be proud of.
"It is a focus I can bring to this new role at Atkins where I am able to work with a great set of clients in the region, which are onboard with the idea of putting sustainability at the heart of the delivery process to secure long-lasting positive and resilient legacies for the built environments."
Jones is an established business leader in the built environment sector with 30 years' experience in urban planning, master-planning, mixed-use regeneration, global events, and sustainable place strategies.
His appointment will enable Atkins to engage more directly with clients and bring communities and the environment to the fore of clients' decision-making.
He said: "Atkins has a wealth of talent and expertise in planning, design and environmental disciplines.
"Through a more efficient and collaborative approach to projects, this experience can transform how clients approach decision-making, as well as result in more sustainable outcomes for communities impacted by development."
Bonner has been appointed to the role of market director for the Buildings and Places team. His predecessor, James Rose, takes on a new role in the business focusing on selected key client relationships and the Northern Transformation Programme. 
Bonner has worked in the infrastructure sector for 30 years, most recently as a Northern Cities director for Arcadis.
He will work across a number of portfolios including Central and Local Government, Education, Commercial and Residential and Metros and Stations.
He said: "I am thrilled to join Atkins, which is a market leader in providing integrated sustainable design and consultancy outcomes in our chosen markets. 
"By working with our practices, and leading the Buildings and Places team on delivery of design-led strategies for clients, we will be putting the importance of thriving places and positive social value outcomes at the heart of development.
"I am looking forward to working with our clients and our people and partners to support the delivery of their goals and ambitions."
:::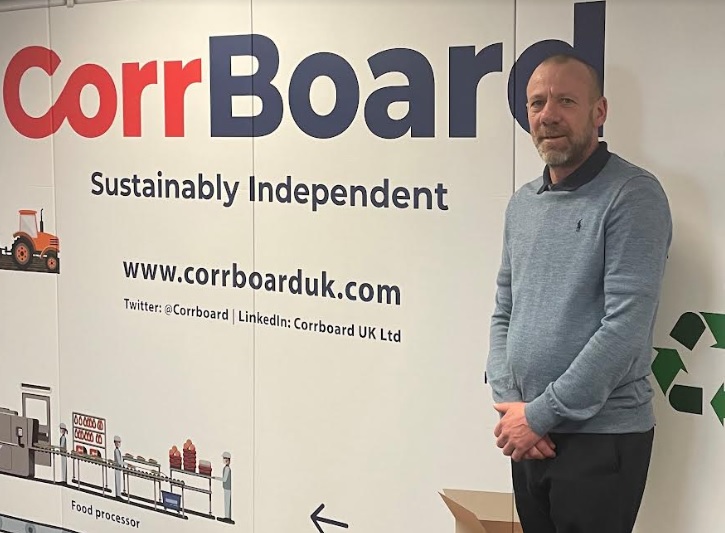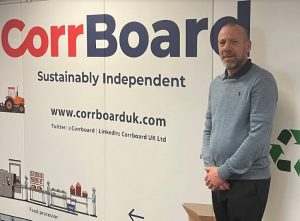 Jonty Frankland, the former purchasing and planning manager at CorrBoard, an independent sheet feeding specialist based, has been promoted to commercial manager.
With a background in operations, he originally joined the business in 2016 as the logistics manager. Today he is responsible for all customer pricing, supplier purchasing and planning.
He said: "CorrBoard is a supportive business that is always looking to nurture its team and help colleagues progress.
"Through my new position, I am looking forward to creating a stable environment for our customers when it comes to our pricing and product offering.
"This is not without challenges, especially as we operate within what is currently a very volatile paper industry.
"However, as a business, we are stronger than ever. Our emphasis on quality and customer service excellence in the last 12 months means that we now, more than ever before, benefit from positive relationships with our suppliers and customers, which I will continue to develop and support."
Managing director, Rob Burgin, added: "Jonty has been a key member of our team for several years. I know he will embrace this new role with the same commitment and passion that he has demonstrated in his previous managerial positions."
CorrBoard is a privately-owned, independent sheet feeder. The business was founded in 2016 and manufactures corrugated cardboard from a purpose-built facility in Scunthorpe.
:::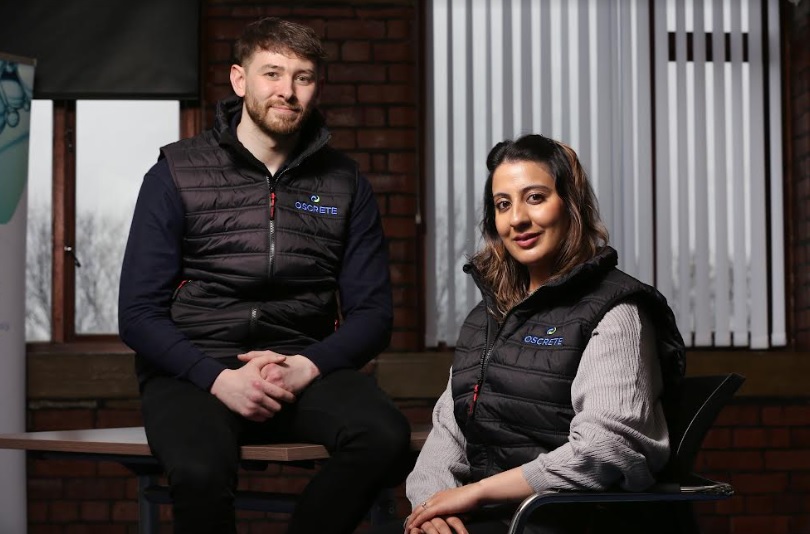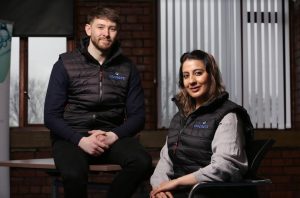 Two experienced customer service professionals have joined the Bradford-based Oscrete UK construction team.
Aneesa Ahmed and Jack Cavalier-Lumley have joined the specialist construction chemical supplier as customer service advisors.
Ahmed, who has worked in customer services for businesses including Direct Line and KMPG, brings additional insight and experience into the fast-paced construction environment.
She said: "Within the first week I knew working for Oscrete is very different to any other company. I've felt welcomed, heard and a valuable member of the team from the start.
"I know from experience that this is exactly the approach Oscrete has with all of its customers and I'm so pleased to be a part of a team which places so much value on the people inside and outside of its doors."
Cavalier-Lumley, who has worked in team leadership, sales and customer service roles, said Oscrete's collaborative nature and in depth training reflects its sector expertise.
He added: "The strength of the Oscrete team means the business provides exceptional customer service and I'm looking forward to being an enthusiastic team player in a growing business which is doing so much to support and strengthen the industry."
Oscrete is a specialist construction chemical supplier, manufacturing a range of concrete admixtures for the pre-cast and ready-mix market and developing and supplying additives for the manufacture of dry bagged mortars and adhesives.
Director, Scott Wilson, said: "This continues to be a transformative time for our business as we grow our team and expand our range of services and products.
"Supply chain issues still remain across all areas of construction so the expertise, dedication and input from our newly expanded, largest ever customer service team is an invaluable addition to our customer centric delivery."