'Rock solid' balance sheet means property group is prepared for tougher year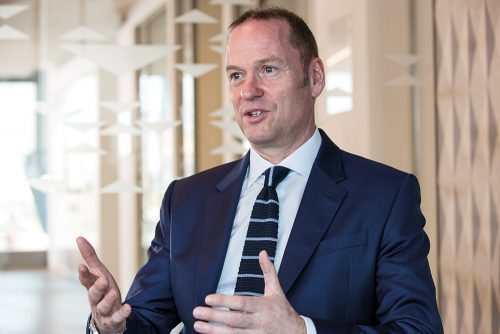 Property business Henry Boot, which has today published its unaudited results for the year ended 31 December 2022, says it has achieved a strong operational performance and recorded £279m worth of sales.
The Sheffield-headquartered company reports revenues of £341.4m (2021: £230.6m), up 48%, driven by delivery of its committed development programme.
Pre-tax profits increased to £45.6m (2021: £35.1m) up 29.7%, after deducting £10.5m for revaluation movements on completed investment property as UK commercial property values fell.
Tim Roberts, chief executive officer, hailed strong sales activity across the company's three key markets of Industrial & Logistics, Urban Development and, most notably, Residential where it sold a record number of plots of land.
He added: "Total property sales of £279m, combined with selective acquisitions, means gearing remains firmly at the bottom of our target range.
"While we remain cautious about the near term trading climate, expecting 2023 to be a tougher year, our rock solid balance sheet offers resilience to both weather any further economic uncertainty and to take advantage of any opportunities that arise from it.
"With early encouraging indicators already evident across certain markets we have the capacity to buy land, maintain and potentially expand our committed development programme as well as to continue to grow our JV housebuilder as soon as we feel economic recovery is on the way."
For the same period, Henry Boot reports a record 3,869 plots sold (2021: 3,008), driven by a major disposal at Didcot of 2,170 plots.
More than one million sq ft of Industrial & Logistics development is underway and the group currently has a £1.5bn development pipeline, 64% of which is focused on supply-constrained Industrial & Logistics markets, where occupier demand remains robust.
The group's construction business performed ahead of budget, with turnover of £100.5m (52% from the public sector).