People: SBFM; iSG Technology Talent Partners; fds Director Services; and more
Leeds-headquartered soft facilities management service provider, SBFM, has strengthened its UK and Ireland marketing team.
It has appointed experienced marketing manager Harpreet Kaur Grewal and promoted Jared Priestley to PR and content manager.
Grewal will lead on the strategic development of the company's UK&I marketing strategy, campaign delivery and brand development.
She will oversee the development, implementation, and execution of strategic marketing campaigns for the entire organisation, building affinity with new audiences, establishing compelling competitive advantages and positioning the business for its next phase of growth.
She brings a wealth of experience and expertise in B2B and B2C marketing strategy, brand development, digital marketing, social media, events and analytics to the role.
Grewal previously held positions at The Spirit of Harrogate, HSBC, Provident Financial Group and Strativ, while also freelancing, gaining experience across financial services, recruitment, e-commerce, and fast-moving consumer goods (FMCG).
The marketing manager position was formerly held by Jared Priestley, who has transitioned into a new role as PR and content manager.
Priestley will plan and implement SBFM's public relations strategy including campaigns covering omni-channel PR, social media, content and paid media.
Working with SBFM's senior management team and alongside Grewal, he will help build a narrative and point of difference to enable SBFM to stand out and cut through the company's respective markets.
Katie Westerman, chief marketing & development officer, said: "Harpreet is a knowledgeable, enthusiastic and impactful marketeer and leader, with a depth of multi-sector experience.
"She is exactly the right person to lead our marketing strategy as we seek to disrupt the FM industry, challenge the status quo and reimagine what can be delivered and achieved within the industry.
"We are confident the unique insights and experience that both Harpreet and Jared bring to the business will not only enhance our proposition, but also shape and increase the reach of the SBFM brand, at what is a pivotal time for the business."
:::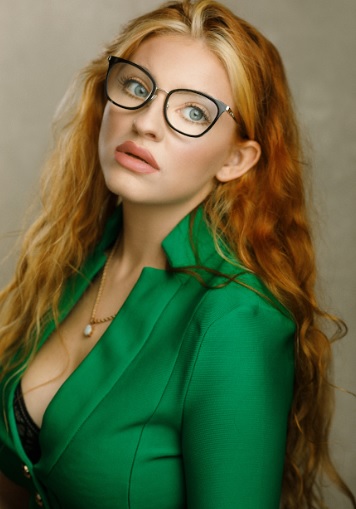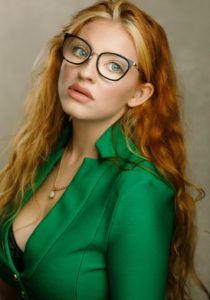 Amelia Thompson has swapped treading the boards in the West End and performing for the Royal Family at St James Theatre for iSG Technology Talent Partners, in Leeds.
She has taken on the role of delivery consultant and will be responsible for delivering 180 recruitment resourcing: identifying and placing candidates in preferred roles and embedding them within those organisations.
She said: "Joining iSG Technology Talent Partners marks a new chapter in my career.
"While it might not seem like an obvious move for most, there are a lot of transferable skills that I can take from the stage and bring to my resourcing role.
"Being personable and able to speak to people with confidence is the first step. I know that with the team around me, I will make connections and develop my approach so I can support even more candidates as they look for their perfect tech position."
Managing director of iSG Technology Talent Partners, Geoff Shepherd, said: "When Amelia mentioned her passion for performance and the experiences that she has had in the West End, I was really impressed.
"We've always been a business that attracts and welcomes talent based on personality as opposed to previous experience.
"The reality is that if you have the right attitude and approach, you can have a very successful career in recruitment.
"We'll just have to remember that Amelia has an advantage when we do our next iSG's Got Talent competition!"
:::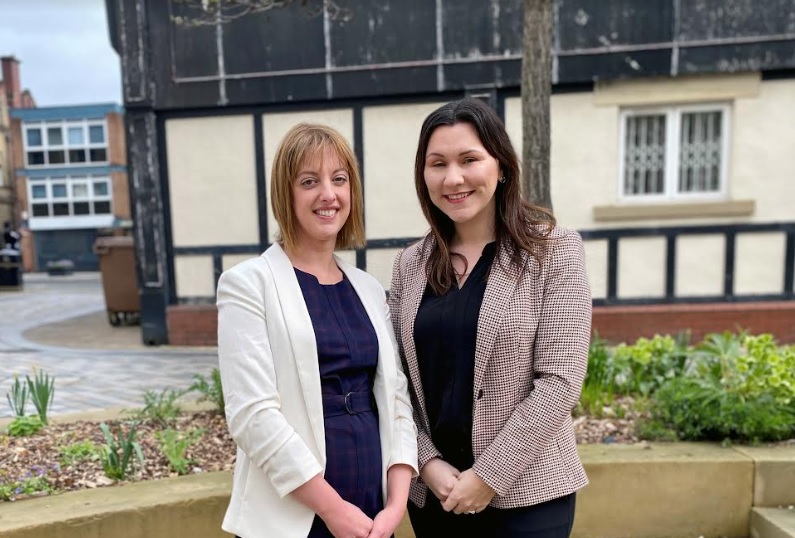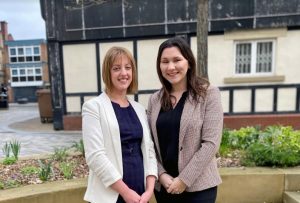 fds Director Services has confirmed the promotion of Rachel Gill to commercial manager and Gemma Dickinson to practice manager. 
Both will continue to support CEO Poonam Kaur and chairman Jo Haigh as the business continues to grow. 
Based in Yorkshire, but delivering services nationwide, fds provides services to owner-managed businesses, supporting them on their business journey from the early stages through to a successful exit.
Gill, who has been with the business for eight years, will work with Kaur, supporting client projects and managing the Project Team. Dickinson, with six years of service, will take responsibility for the day-to-day management of the company.
Kaur said: "The promotions of Rachel and Gemma are supported by their commitment and growth in the business, but also demonstrates how we aim to continue to grow fds as part of our succession and ambitions for the future.
"fds is going from strength-to-strength and as a team, we are committed to delivering high-quality services to all our clients, supported by our colleagues right across the business."
:::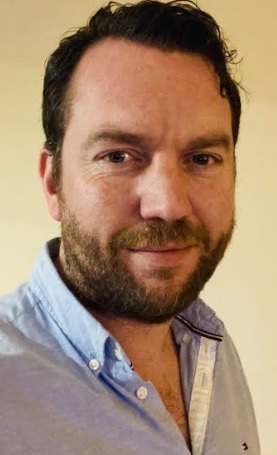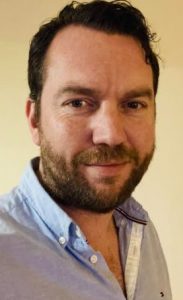 Cloud Gateway, a provider of flexible networking and security services, has hired Steve Ellerington as its healthcare and local government Lead, as the business expands its presence in the North of England.
Based out of Cloud Gateway's Huddersfield office, Ellerington will be responsible for supporting the sales strategy across the local government and healthcare teams, ensuring a strong presence in those sectors and identifying new market opportunities.
He brings more than 20 years of experience to his new role, with a successful record of leading sales teams, driving revenue growth and managing strategic relationships.
With extensive knowledge of the public sector and the operational challenges it faces to digitally transform, he will engage with current and future customers to understand their cloud strategies.
Ellerington said: "Cloud Gateway is doing things differently. Its approach removes the typical bottlenecks that slow down digital innovation, such as long service-level agreements and expensive lock-in contracts.
"So that customers can make the most of flexible networking and security solutions that connect the people, places and devices they need.
"It's this ability to deliver great outcomes for the public sector and citizen-centric services that drew me to my role here."
Justin Day, CEO and co-founder of Cloud Gateway, said: "Steve joins us at the right time and I'm pleased to welcome him to the team.
"His blend of commercial experience, drive and public sector knowledge will play an important role in supporting our place in the market.
"We recently welcomed our 100th customer onboard and this year is going to be one of significant growth for us.
"We know transformation can be hard, especially for public sector organisations that are trying to deliver more digital services.
"Which is why we are committed to working with our customers like HM Courts & Tribunal Service, NHS Digital and the Yorkshire & Humber Care Record, to build the digital foundations they need, to power everything they want to achieve."