Six-figure grant will help cement city's place as 'applied AI' capital of UK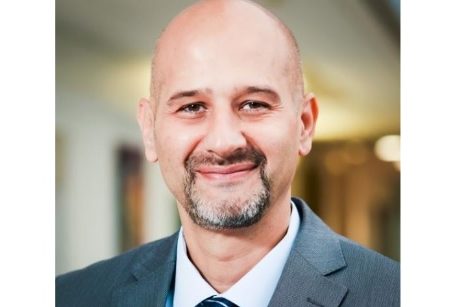 University of Bradford has been awarded a further £800,000 to continue its applied AI and data analytics course.
It will enable the university to offer a total of 80 £10,000 scholarships over the next two years, with scholarships going to the most disadvantaged students.
In addition, all students will receive a paid three-month work placement.
Funding from the Department for Science, Innovation and Technology (DSIT) and Office for Artificial Intelligence (OAI) is being awarded by the Office for Students (OfS).
Deputy vice chancellor Professor Zahir Irani, who was behind the successful bid for the grant, said: "We asked industry what they wanted from an AI graduate and we designed the programme around their needs.
"Most AI programmes tend to focus on mathematics and algorithms, whereas our approach focuses on how you define a problem and then use existing technology to solve real world problems.
"We are now seeking to support these students on into the world of work or to help them set-up their own businesses."
There will be 40 scholarships in the first year and 40 in the second, subject to the university meeting various key performance indicators for its one-year MSc conversion course in applied AI and data analytics.
Joanna Pritchard, global academic programs manager at data analytic firm SAS, whose software is used across multiple industry sectors, Government and sporting organisations, said: "This is an incredible opportunity for students at the University of Bradford, and Bradford as a whole, to develop the data analysis and AI skills that employers need today.
"Employers across all sectors need employees, from entry level to senior management positions, who understand the power and importance of collecting, compiling and crunching the right data.
"The scholarships that this funding provides now means Bradford represents the top source of AI talent for the UK and beyond."
Dr Kamran Mahroof, from the university's School of Management, programme leader of the applied AI and data analytics MSc, added: "The course at Bradford has been designed specifically to address the challenges faced by industry, from small businesses to large corporations.
"AI is being used by an increasing number of businesses, so having the ability to essentially step into an organisation and be able to use those skills to make efficiencies and drive progress, is an incredible asset to have."
The university launched its applied AI and data analytics programme in 2020, thanks to a previous successful bid for funding from the OfS.
In addition to the OfS funding, the university will fund almost £600,000 of investment, while 21 industry partners will provide "in kind" contributions worth a total of £2.8m, taking the total value to £4.2m.