High-tech rail components facility launches to keep UK train fleets on track
Siemens Mobility has opened its new rail components facility, located at the business's rail village in Goole.
The £7m facility will create up to 30 new jobs in the next year, further increasing Siemens Mobility's significant UK footprint.
Secretary of State for Levelling Up, Housing and Communities, MP Michael Gove, today joined managing director for rolling stock and customer services at Siemens Mobility, Sambit Banerjee, along with local apprentices to officially open the base.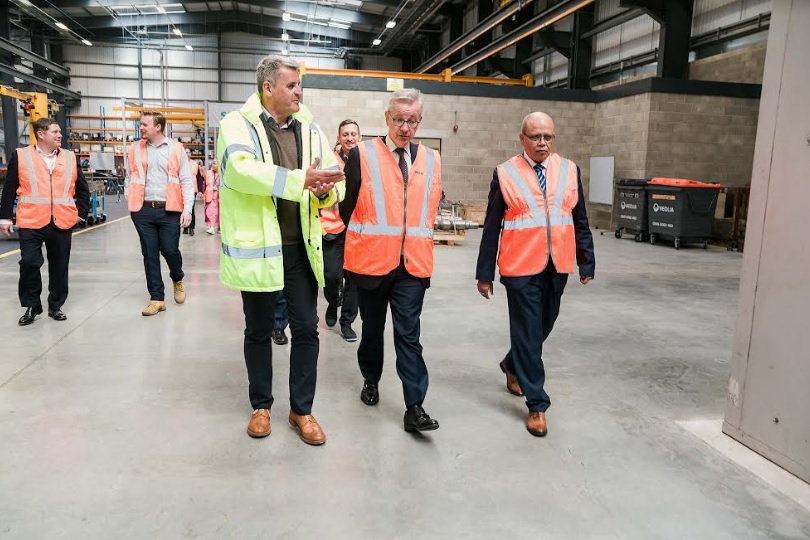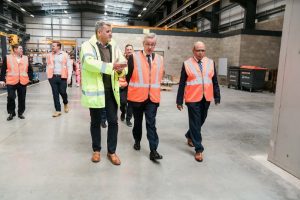 It will maintain gearboxes, traction motors and other parts for train and tram fleets across the UK, helping to keep trains from Scotland to the South Coast running. 
The components facility was previously operating out of a small space in Leeds and already employs 40 full-time staff, including five apprentices from the region.
The new dedicated 43,000 sq ft space will have the capacity to take on maintenance of further components in future.
Much of the work now done at the site in Goole had previously taken place in mainland Europe.
The facility has been built by local firm GMI, which also developed the rest of the Siemens rail village.
Gove said: "It's fantastic to see Siemens Mobility investing in this new facility in Goole. This is a great example of how we're working with business to deliver on our commitment to secure international investment in the UK to create new skilled jobs and level up the country."
Sambit Banerjee, managing director for rolling stock and customer services at Siemens Mobility, said: "We're proud to be able to show the Secretary of State the impact that our site in Goole is already having on creating jobs and supporting the region, and how this fits into his ambitions for levelling up.
"Investment in the rail industry is essential for not only boosting growth, but ensuring we have the capabilities to design, manufacture and maintain the different parts of our rail system here in the UK.
"What's more, our state-of-the-art rail village will enable us to drive forward a smarter, greener and more digital rail network."
MP for Brigg and Goole, Andrew Percy, added: "The rail village at Goole is one I have visited many times and I worked closely with Siemens Mobility to mark many milestones in recent years.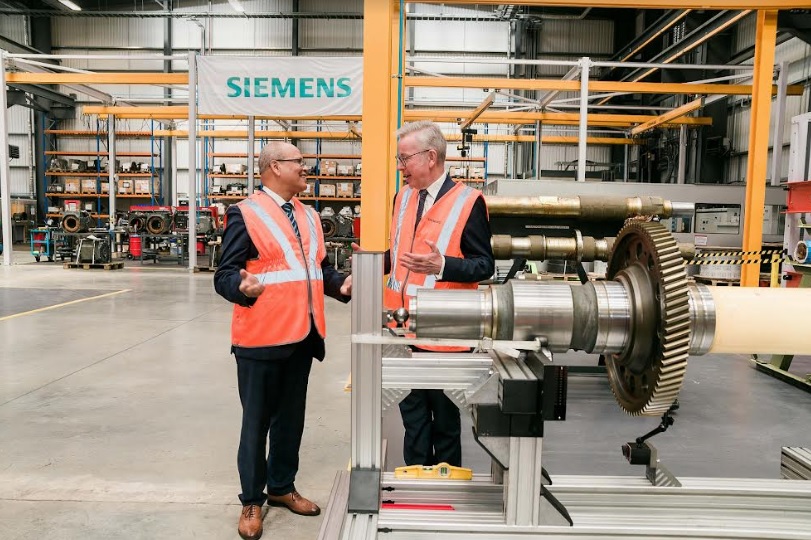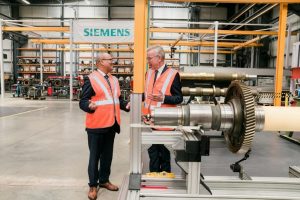 "It clearly shows how local investment creates jobs and opportunities, not just directly in the rail industry but the vital support services too. With a recently opened new café and office space this is a hub of employment opportunities."
Siemens Mobility is investing up to £200m in the rail village at Goole, a site that spans 67-acres.
From next year London Underground's new Piccadilly line trains will be assembled at Goole before they start entering passenger service from 2025.  
Overall, Siemens Mobility says its investment in the region will create 700 new jobs, with a further 250 roles during the construction phase and an additional 1,700 indirect supply chain opportunities.