People: Williamsons Solicitors; DLA Piper; Endless LLP; and more
Williamsons Solicitors has appointed three new directors in the second phase of a significant restructure of the firm's management.
Wills and probate specialist Rebecca Bisby, licenced conveyancer Amanda Hewson and clinical negligence solicitor Wayne Walker, will also each lead their respective departments. All three were born and educated in East Yorkshire.
They join fellow operational and finance directors Neil Waterhouse and John Auld whose appointments were announced in January, along with established owner-directors Sarah Clubley and Jane Cousins.
The new seven-strong leadership team will develop and implement the firm's growth plans, which include operational enhancement, service and staff development.
Williamsons' services which are provided by a 122-strong team working from the head office in Hull, and branches in Bridlington and Driffield.
It provides private client law services along with a commercial law and commercial property.
Bisby, who is a chartered fellow of the Institute of Legal Executives, said: "This hugely successful firm still has so much potential, and it is exciting to explore the opportunities with such a strong leadership team."
Walker, who is a recognised expert in medical negligence dealing with awards ranging from a few thousand pounds to the multiple millions, said he was proud of the achievements of his department and the firm as a whole.
"I am looking forward to playing a more strategic role and making a significant contribution to the development of our services," he said.
Hewson, who joined as a school leaver in 2004, said: "It is thrilling to be able to lead the department and to be made a director.
"The personal service provided to clients from committed staff has been a key to our success and I want to assist in building on this strength."
Clubley, who is also head of the family and childcare department, said the refreshed leadership team was bringing new energy and perspectives to the firm.
She added: "I warmly welcome Wayne, Rebecca and Amanda to the board to join myself, Jane, Neil and John.
"This new team will be instrumental in securing continued development and success as we look after the legal interests of the people of East Yorkshire."
:::
Global business law firm, DLA Piper, says Leeds-based lawyers Claire Clayton-Stead and James Clark have been promoted to partner as part of the firm's annual promotion round, effective 1 May 2023.  
Clayton-Stead has a broad range of experience in banking and financial services litigation and dispute resolution, including alternative dispute resolution.
Her practice is focused on claims brought by and against the large retail and commercial banks in the UK market, with particular interest and experience in complex, high value and high-profile fraud and financial crime and mis-selling claims.
She also advises in relation to regulatory and compliance matters, including COBS, DISP, FOS submissions, the Payment Services Regulations and the application of the unfair terms regime to financial institutions' terms and conditions.
Her promotion follows last year's partner promotion of Emma Mills, who transferred over to the Yorkshire practice from the North West.
Clark is a data protection, privacy and cyber security lawyer who is passionate about all areas of data law.
He demystifies this complex area for his clients and prides himself on delivering thoughtful and practical advice.
Clark has worked on international projects his entire career and has spent time on secondment in the firm's Brussels and Washington, DC offices.
He has a particular focus on the life sciences, insurance and government sectors, and leads the firm's privacy law practice for the life sciences sector. He has helped to found the Leeds Data Ethics Forum.
Andrew Dyson, Leeds office managing partner, said: "Claire and James are hugely talented lawyers in the respective fields.
"It's a tremendous endorsement for them personally and professionally to join the global partnership and further recognition of the long-term growth plans for the Leeds office.
"Growing our business through promotions and recruitment is a crucial part of our global strategy and supports our wider investment in our new office development at City Square House."
:::
Mid-market private equity investor, Endless LLP, has promoted five of its team, including two new partners.
It follows a successful year for the firm. The financial year to 31 March 2023 included the acquisitions of KTC Edibles Limited, a supplier of edible oils, by Endless Fund V and PAL International, which provides hygiene solutions and infection control across numerous sectors, by the Endless Enact Fund.
The portfolio of investments was also active in completing numerous bolt-on acquisitions, notably by Wonder Group, Findel Education and Realise.
In late 2022 the firm also raised it's latest Enact fund, Enact III, at £100m, to enable investment in the UK lower mid-market.
Following this, Enact III completed its first investment into Sea Transport Limited in November 2022.
Chris Lewis and Paul Denvers have been promoted to partner, recognising their outstanding contribution over a sustained period.
Lewis joined Endless in 2015 and is the firm's chief financial officer with responsibility for the finance team at Endless, as well as being involved in investor relations, regulatory compliance and day-to-day operations.
Denvers has been a part of Endless since 2014, playing an important role in the development of the Enact fund, and in particular deal generation in the Yorkshire region.
He has played a pivotal role in many successful Enact investments and his current portfolio includes Realise, a provider of apprenticeships headquartered in South Yorkshire.
In addition, the firm's continued commitment to creating opportunities for career progression has seen a further three promotions this year, including Sian Williams and Kiran Reddy being promoted to associate director and Sophie Ingman to executive assistant.
Aidan Robson, partner at Endless, said: "We are happy to congratulate Chris, Paul, Sian, Kiran and Sophie on their well-deserved promotions, which are in recognition of their outstanding work over the years."
:::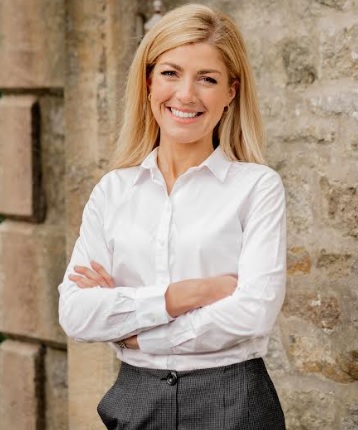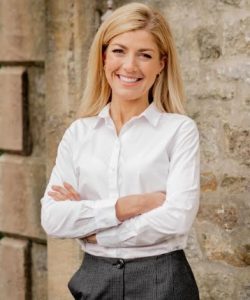 Former PwC senior manager, Sara Snow, has joined Yorkshire-based carbon accounting and net zero delivery partner firm. Flotilla, to provide professional services of a greener nature in her new role. 
As newly appointed carbon accountant, she supports businesses in working towards a more sustainable future by helping them to understand the sources of their emissions and quantifying their impact on the environment.
She also helps businesses determine their targets and strategies in getting to net zero.
Snow brings with her nine years of senior financial assurance experience with domestic and international clients, gained while working at accounting firm PwC across its audit and capital markets teams.
Her credentials include leading a sector team of 70 in PwC's FTSE 100 audit practice in London, being responsible for managing the global audits of top tier clients and supporting private businesses in making the transition to public listing on the stock exchange.  
She said: "Financial accounting and carbon accounting are becoming closely intertwined.
"Both are driven by gathering the right data to enable clear decisions and are critical in providing an accurate picture of wider corporate impact and improving business performance.
"I am passionate about helping businesses to reduce their emissions and, in doing so, generate tangible benefits for the planet as well as their wider stakeholders."
John Rastrick, Flotilla founder and CEO, said: "Sara is a fantastic addition to our growing team. Her extensive top tier accounting and assurance experience, combined with her clear passion for sustainability, translates well to her new role in helping our clients to understand their climate impact and take action.
"In addition, the targets and reporting requirements around ESG are expanding rapidly and Sara will be able to help our clients to make sense of this evolving landscape. Sara is making a real impact in her work with our clients."