People: Clarion; Translink Corporate Finance UK; and more
Two experts in planning and related areas of law, Carolyn Lord and Kate Butterfield – who have 60 years' experience between them – have joined Clarion's real estate practice.
Lord joins as the team's seventh partner while Butterfield becomes the seventh legal director in the dedicated real estate practice.
After qualifying in 1992 at a leading law firm, the pair's expertise was honed at commercial planning law firm Wilbraham & Co, which Lord was instrumental in setting up in 1994 and where both were partners.
Lord was subsequently employed in-house for development and construction group, GMI, before setting up specialist planning and highway law practice LB & Co in 2012. Butterfield went on to be a partner at two other regional firms before joining Lord at LB & Co in 2015.
Lord and Butterfield have worked on large, high-profile projects nationwide across diverse sectors including commercial and strategic residential sites, town centre regeneration, energy, waste and other infrastructure, minerals-derived work and major highways schemes as well as leisure, education and retail.
Partner Martin Grange, who heads Clarion's 45-strong real estate practice, said: "As two of the most respected legal planning experts in the north, the addition of Carolyn and Kate to the Clarion team not only boosts our real estate offering, but their skills will also strengthen many of our areas of expertise such as energy, regulatory, logistics, education and the public sector.
"Over the last 30 years, Carolyn and Kate have supported many of the best-known schemes in Leeds, including the regeneration of Holbeck and the South Bank, the White Rose Centre and Thorpe Park Leeds, plus projects across Yorkshire and the country, such as work for rail freight operator DB Cargo (UK), major logistics and residential sites and a range of minerals operations.
"They are a great fit with us, sharing the Clarion ethos and we are genuinely excited to welcome them to the team."
Lord said: "We know many of the Clarion lawyers well, having trained with some of them – they're our friends, and joining Clarion feels like 'coming home'.
"Not only has Clarion established a strong reputation both regionally and nationally, Kate and I were also attracted by the firm's commitment to investing in and developing its planning services which it sees as a crucial part of its offering.
"By joining Clarion, we will have the advantage of continuing to advise on planning as we have always done, but within the context of being part of a larger law firm which supports our ambitions to recruit and grow the practice."
:::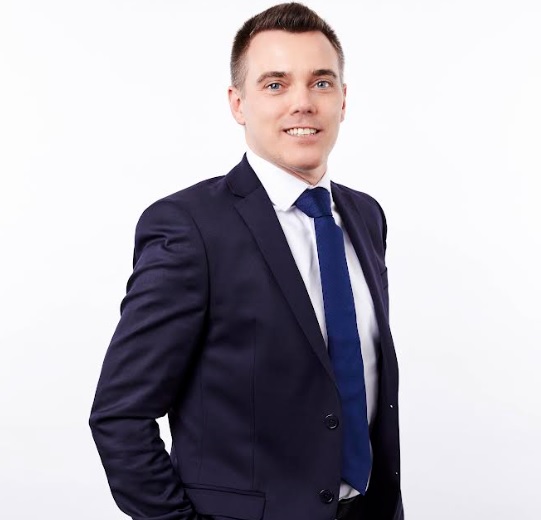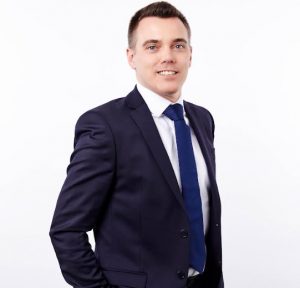 Translink Corporate Finance UK has confirmed the promotion of Matt Scott to partner.
His promotion comes three months after Yorkshire-based BHP Corporate Finance and Midlands-based IMA Corporate Finance both rebranded to Translink Corporate Finance.
Based at the firm's Sheffield office, Scott has more than 15 years of mid-market experience across numerous sectors including TMT, logistics, manufacturing, and business services.
As partner, he will continue to work with the other 300 Translink Corporate Finance colleagues to support existing and prospective clients to achieve their personal and strategic objectives.
He said: "It's a real honour to have been promoted to partner, especially at such a busy and exciting time for the firm.
"Joining the partner group is a major milestone in my career and it's fantastic to receive recognition for my contribution since joining BHP Corporate Finance in 2012.
"The firm has grown significantly over the past 11 years, and it has been a pleasure to have been a part of that evolution.
"Becoming part of Translink Corporate Finance has been transformational in extending our global reach and service capabilities, which brings with it much wider scope for opportunities, both domestically and internationally.
"During my time at BHP Corporate Finance, now Translink, I have gained extensive experience of working across multiple sectors on behalf of local and global businesses, and I'm looking forward to continuing to provide my expertise for our clients."
In 2021, he led the team that completed the sale of The Label Makers to the Spanish headquartered multi-national Printeos S.A.
Hamish Morrison, partner at Translink Corporate Finance, said: "Matt has a strong background in M&A and mid-market transactions and will be a valuable addition to the partner team.
"I have had the pleasure of working with Matt since 2008 and I'm confident his passion, drive and commitment to providing the very best service and expertise for his clients will benefit Translink UK for years to come.
"Matt's promotion, along with the appointment of Aaron Lowery and Ellie Jacobs to the team last month, is a clear sign of investment in the future as we continue the journey of Translink Corporate Finance in the UK."
:::
Leeds and London-based property investor, car park and hotel operator, Town Centre Securities PLC (TCS), has made a senior hire to strengthen its Estates Asset Management Team.
Matthew Wright joins as associate director, estates to reposition and implement asset management strategies for existing schemes, as well as support on bringing new developments forward.
He joins TCS from Bruntwood, where he was head of commercial.
He brings more than a decade of commercial property market experience across Leeds, Manchester and Birmingham where he focussed on office, retail and leisure.
His key highlights include the leasing of Platform and West Village, as well as regularly achieving high levels of occupancy on other investment portfolios in Leeds.
Working within the established Estates Team, he will be focused on managing a variety of existing assets within the TCS portfolio across Yorkshire and the North-West.
In addition, he will support on bringing forward the company's extensive development pipeline including the flagship Whitehall Riverside development scheme in Leeds and the 12.5 acre Piccadilly Basin Estate in Manchester which incorporates Ducie House and Carvers Warehouse office buildings.
Craig Burrow, group property director, TCS said: "Matthew brings a wealth of expertise and experience that are sure to benefit our portfolio and I am confident his skills will complement our strategic plan in growing our development pipeline across both Leeds and Manchester."
Wright added: "TCS have a diverse property portfolio and I am excited to join the team and commence adding value to these assets as well as create new opportunities.
"Taking up this position gives me the opportunity to work on schemes in cities I am familiar with, and I look forward to getting to know our tenants and building strong relationships over the coming months."
The senior hire coincides with two further recent appointments within the Asset Management and Marketing Teams.
Harry Williams joined as graduate asset manager working with the Estates Team on the Merrion Centre Estate and Thomas Haigh has joined as marketing co-ordinator, working with James Broughton, head of marketing & communication.