People: BHP; LCF Law; HTF Legal; and more
BHP has confirmed two new additions to its Partner group among 25 promotions across the firm.
Ellie Dignam takes on a new, key internal role as chief digital and efficiency officer, while Matt Scott has become a Partner at Translink Corporate Finance UK, formerly BHP Corporate Finance. 
BHP has also revealed the appointment of two senior managers, six managers and three assistant managers across the firm, while others have furthered their qualifications to reach the next level in their accountancy careers.
Dignam is the youngest person ever to have been promoted to the Partner group at BHP.
While continuing to work within the Digital Finance department, which provides tailored solutions to growing businesses, she will additionally support the firm in an operational capacity. 
She will work with all service departments as well as BHP's Finance, HR and Marketing teams to ensure the firm is as operationally effective as possible while achieving its strategic aims and providing the best possible client service. 
Dignam said: "I joined BHP back in 2012 to begin working towards my ACA qualification and I'm absolutely over the moon to receive this promotion at this stage in my career.
"The fact BHP is investing in a new internal role focusing on improving processes and making our departments more efficient really demonstrates the forward-thinking leadership of the firm. 
"I love working at BHP and have enjoyed watching the firm grow and evolve over the last 11 years."
Lisa Leighton, BHP joint managing partner, said: "Ellie joined us as a trainee and it's fantastic to see her work her way up to the top in such a short space of time.
"Our people, with their talent and dedication, are essential to our success, and we're committed to providing them with the training, mentoring and career progression they need to ensure they have the right support and tools to succeed. Ellie is a wonderful example of that. 
"With 25 people receiving promotions across the firm, it shows that we have real talent in depth."
Scott has more than 15 years' corporate finance experience across numerous sectors including TMT, logistics, manufacturing and business services. He will continue to work with over 300 Translink Corporate Finance colleagues to support existing and prospective clients to achieve their personal and strategic objectives. 
He said: "It's a real honour to have been promoted to Partner, especially at such a busy and exciting time for the firm.
"Joining the Partner group is a major milestone in my career and it's fantastic to receive recognition for my contribution since joining BHP Corporate Finance in 2012.
"The firm has grown significantly over the last 11 years, and it has been a pleasure to have been part of that evolution."
Hamish Morrison, BHP joint managing partner and Translink Corporate Finance Partner, said: "Matt has a strong background in M&A and mid-market transactions and will be a valuable addition to the Partner team. 
"I have had the pleasure of working with Matt since 2008 and I'm confident his passion, drive and commitment to providing the very best service and expertise for his clients will benefit BHP and Translink UK for years to come."
:::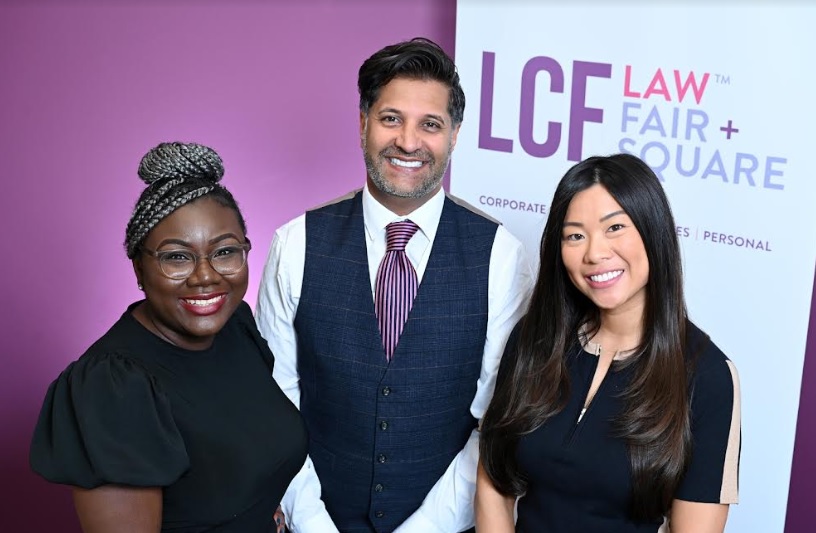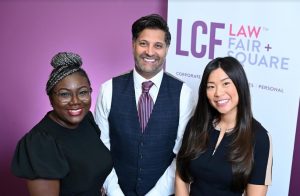 Yorkshire-based LCF Law has made three high level promotions across its personal and corporate divisions, with Amjed Zaman becoming a partner and Jennifer Lee and Patricia Obawole both being promoted to associate.
Zaman has spent eight years in LCF Law's personal law team.
Based in the firm's Bradford office, he specialises in wills and probate, with significant experience in cross border and international estates, advising on succession and tax planning for both UK clients who have assets overseas, and overseas clients with assets in the UK.
He acts for clients in many jurisdictions of different religious and ethnic backgrounds.
Zaman is also responsible for training and mentoring LCF Law's trainee solicitors and plays an active and successful role in business development.
Both Lee and Obawole, who are based in the Bradford and Leeds offices respectively, joined the firm as trainees and progressed through the LCF Law Career Pathway programme.
In 2014 Lee joined the firm's conveyancing division, LCF Residential, and was offered a training contract in 2015. Once qualified, she worked in the real estate team before moving into personal law in 2019.
She now works with individuals and families, helping them to manage their affairs and plan for the future, which includes guiding clients through the process of making a will and putting in place powers of attorney.
Obawole joined LCF Law as a trainee in 2017 and qualified in 2019, when she joined the firm's corporate team, where she now predominantly works with businesses and charities.
This includes advising them on formations and structures, managing share capital and guiding them through restructures, as well as drafting articles of association, shareholders' agreements and investment contracts.
Zaman said: "After joining LCF Law in 2015 as a newly qualified solicitor, through hard work and with wonderful support and guidance, it's a huge honour and privilege to be promoted to partner.
"Our team is renowned for its depth and expertise and I'm looking forward to building on this reputation further."
Simon Stell, managing partner, added: "Amjed is a popular member of the department and a genuine asset to both his clients and colleagues.
"He always goes above and beyond in his work and is a superb mentor for junior members of the team. Inviting him to become a partner is the perfect way to reward his contribution and take his career to the next level.
"Jennifer and Patricia have also been very successful and made a big impression since joining us as trainees. Their promotions are recognition of the high regard in which they are held by clients, their fellow professionals and colleagues for their legal expertise, dedicated work and client care."
:::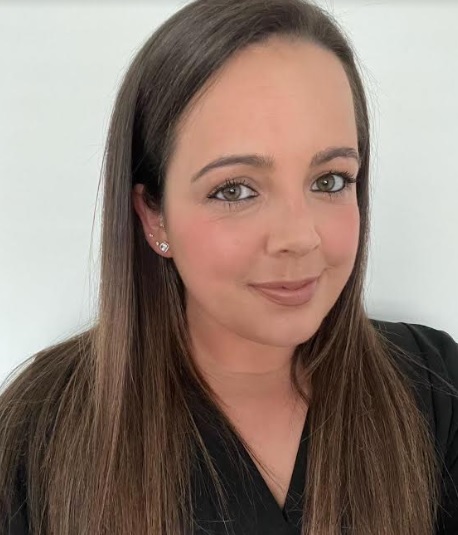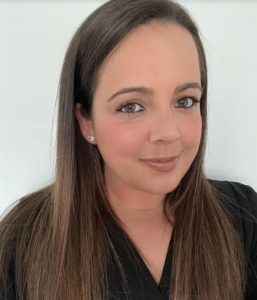 Boutique private client law firm, HTF Legal, has strengthened its contentious probate and Court of Protection offering with the appointment of Leighan Banks, a specialist in estate disputes and mental capacity matters.
Banks joins the Wetherby practice from Leeds firm John Howe and Co, where she started her career a decade ago in commercial litigation.
For the past six years she has gained extensive experience in inheritance disputes, will challenges and Court of Protection matters.
Her focus areas include Inheritance Act claims, will validity disputes, removal of attorneys and legal proceedings where mental capacity is an issue.
Managing Partner Helen Forster said Banks's specific expertise in wills and probate would benefit clients who find themselves in dispute over an estate or where they or a relative lack mental capacity and are unable to make decisions for themselves.
She added: "Estate disputes and mental capacity cases are highly complex and having Leighan on the team will strengthen our ability to support clients who are facing incredibly difficult and stressful situations.
"Leighan is a natural problem solver with a depth of technical knowledge that has been gained by successfully navigating though some of the most challenging areas of private client law on behalf of those she has represented.
"We are incredibly fortunate to have the benefit of her experience and we are delighted to welcome her to the team."
Banks said: "I am very pleased to have an opportunity to work with such a highly regarded private client team and to be part of a niche specialist in the area of law that I have chosen to focus my career on.
"I look forward to supporting HTF Legal as the firm continues to expand its team and reputation as a leader in its field."
:::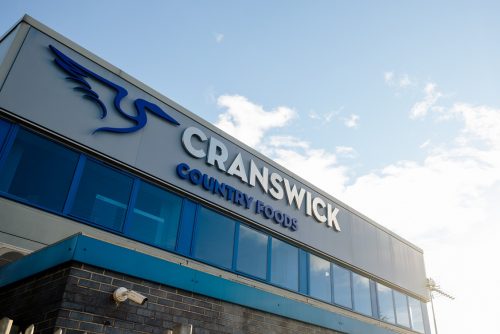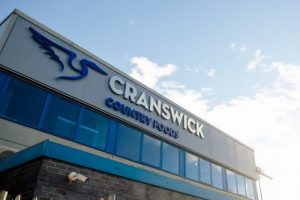 Hull-based food producer, Cranswick, has appointed Alan Williams as an independent non-executive director of the company with effect from 24 July 2023.
He is the chief financial officer of Travis Perkins plc, the UK's largest distributor of construction materials.  
Prior to this, he held a number of senior management roles in the food sector having served as CFO at Greencore Group plc for six years and previously working at Cadbury plc in a variety of financial roles in the UK, France and the USA.
In addition to his finance background, he has extensive experience in leading strategic initiatives, mergers and acquisitions, integrations and business transformation.
On appointment, Williams will become the chair of the business's Audit Committee and a member of the Nomination and ESG Committees.
Cranswick has also confirmed that Liz Barber will succeed Mark Reckitt as the company's senior independent director with effect from his retirement as a non-executive director of the company on 24 July 2023.
Williams will succeed Liz Barber as chair of the Audit Committee with effect from this date.
Finally, Yetunde Hofmann has been appointed as the company's designated director for engagement with the workforce.
This role was previously undertaken by Tim Smith, who has retired from the role given his additional responsibilities following his appointment as chairman.
Tim J Smith, chairman of Cranswick, said: "I am pleased that Alan will be joining our Board. Alan's background and extensive experience in our sector will greatly complement the existing skills of the Board and will enhance our governance. We look forward to Alan joining us in July."