Business of the Year: Focus on fast-growing firms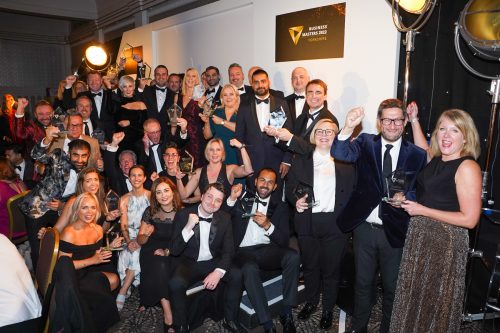 Growth is the universal measurement of business success. It cuts across sectors, across geographies. And growing fast demands talent, drive, innovation and resilience.
Over the last year Yorkshire and Humber businesses have emerged from lockdown to face a challenging economic climate – and many have thrived. The region is home to many firms who've doubled or even trebled their turnover.
We want to hear from them for the Yorkshire Business of the Year's Fast Growth category.
The Yorkshire Business of the Year Awards is a key event in the business calendar and recognises companies that have demonstrated outstanding achievements in their industry and continue to contribute to the Yorkshire business community.
The awards are sponsored by Clearwater International, CMS, LDC, RBC Brewin Dolphin and Verlingue.
RBC Brewin Dolphin is sponsoring the Fast Growth category. Nick Guest, divisional director at RBC Brewin Dolphin, said, "We are delighted to be sponsoring the fast growth business category at this year's Yorkshire Business of the Year awards. This, in our view, is the most exciting category given the very nature of the businesses included. These are the businesses not just of today, but also of tomorrow, and they are a crucial part of the region's growth aspirations. We look forward to meeting all the businesses within this category and hearing about their inspiring achievements and fascinating plans for the future."
The deadline for entries is midnight this Friday, 14 July. For more information and to download your entry form please visit our dedicated awards website.
There are 15 categories in the Business of the Year awards, including CEO of the Year. Firms are encouraged to enter all those they're qualified for. As in previous years, the judges will nominate and select the Ambassador award.
The categories are:
Start-up
Innovation
Sustainability
International Trade
Investment
Community Impact
Property Business
Family Business
Small Business (up to 50 employees)
Medium Business (51-250 employees)
Large Business (251+ employees)
Fast Growth Business
CEO of the Year
Employer of the Year
Ambassador