Business of the Year: Spotlight on medium-sized firms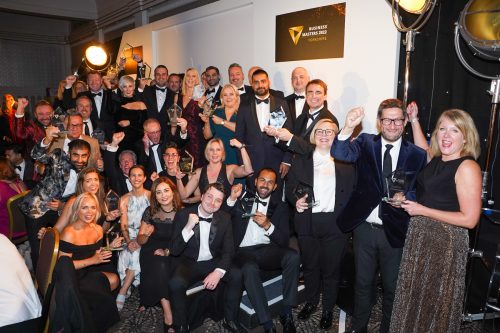 Applications for the Yorkshire Business of the Year awards are coming to a close, but there's still time to get your application in.
Today we focus on medium-sized businesses – defined for the purpose of these awards as those with between 51 and 250 employees. The last demographic business survey, in 2014, showed the 480 medium-sized businesses in Yorkshire and the Humber employed more than 60,000 people
Last year's winner was SmartSearch, the Ilkley anti-money laundering specialist. Judges said it had been "vital in ensuring regulated firms dealt with the impact of the pandemic and the war in Ukraine." Shortlisted for the award were BOXT, Fresh Pastures, Mattress Online, Smart Repairs, and The Edwin Group.
Dan Smith, partner and head of Yorkshire at LDC, which is sponsoring the category, said, "Our region is home to a diverse array of businesses, from thriving technology companies to world-leading manufacturers and fast-growing organisations across the professional and business services industries.
"This award will champion the positive impact that one company has had on Yorkshire over the past 12 months. We're looking for a business that has achieved a step-change in their performance, be that through disrupting their market, creating employment opportunities, or innovating to drive growth.
"We know there are so many fantastic businesses out there and we can't wait to hear their stories."
The Yorkshire Business of the Year awards run across 15 categories. You have until midnight tonight (Friday 14 July) to submit your entry.
Winners will be announced at a high-profile awards ceremony at the Queens Hotel, Leeds, on Thursday 29 February 2024.
The categories are:
Start-up
Innovation
Sustainability
International Trade
Investment
Community Impact
Property Business
Family Business
Small Business (up to 50 employees)
Medium Business (51-250 employees)
Large Business (251+ employees)
Fast Growth Business
Ambassador
CEO of the Year
Employer of the Year