People: Fisher German; Irwin Mitchell/NARA; Croda; and more
A property consultancy in Doncaster has made two new hires in its commercial team as it becomes the biggest of its kind in the city.
Fisher German has welcomed senior associate Charlie Wood and graduate surveyor Jess Berry into the team, growing it to six.
The team, which negotiates and completes deals in a wide range of commercial sectors, including industrial, retail, office, and investment, is now looking to build on this momentum.
Wood joins after previous experience working in London as a chartered surveyor and several years in consultancy in Sydney, Australia.
He said: "With the growth of the industrial market in Doncaster, it offers a fantastic opportunity to expand the commercial team client base, with many businesses locating to the city.
"I'm really pleased to have joined the team and I'm looking forward to completing existing commercial transactions as well as identifying new opportunities across the region."
Berry joined after graduating from Nottingham Trent University with a degree in Real Estate.
She added: "Fisher German was a natural choice for me after my studies, as the firm has a brilliant reputation for supporting its graduates and giving them plenty of opportunities to advance their careers.
"The team in Doncaster are ambitious about what they can achieve in the city and the region beyond, so I'm excited to work alongside and learn from such a breadth of experience."
Miles Youdan, investment partner who heads the commercial transactional team, said: "Charlie and Jess join the team at a very exciting time, as the growth in the commercial market in and around Doncaster and Sheffield, has led to an increase in opportunities for both occupiers and investors to acquire property.
"Major projects like Doncaster North and Gateway East are showing the appetite for investment in the region, and we wanted to grow our team to meet that demand.
"We are already seeing an increase in instructions, with two new large office letting instructions in Sheffield and three new industrial sales instructions in Doncaster.
"Charlie and Jess offer further expertise and they will be fantastic additions to the commercial team."
:::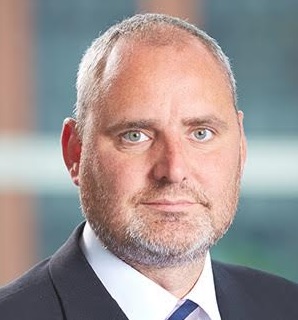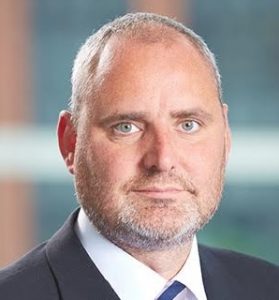 Law firm Irwin Mitchell has confirmed Leeds-based restructuring and insolvency partner, Doug Robertson, has been appointed national chairman of the Non-Administrative Receivers Association (NARA) for the next two years.
Established in 1995, NARA is the only trade body for Fixed Charge Receivers and consists of professionals from the property, legal, and insolvency disciplines.
With over 350 members, NARA works to maintain high standards in the profession and advocate for positive changes in regulations.
NARA's objectives include promoting the role of Fixed Charge Receivers, ensuring exemplary standards among practitioners, and engaging with government ministers and departments.
The association also provides education and training to its members, facilitates relationships between Property & Fixed Charge Receivers and lenders, and collaborates with other professional and trade associations providing Practicing Licences.
Robertson has been a member of NARA's main council since his appointment in 2015.
His appointment as chairman of reflects his extensive experience in insolvency, particularly in property insolvency.
He has advised banks, insolvency practitioners, and businesses in need of insolvency or restructuring advice.
Robertson has also achieved success in handling bulk LPA Receivership instructions and property recovery for various banks and lenders.
He said: "I am honoured to take on the role of chairman for NARA and excited to work alongside the dedicated members of the association.
"I am committed to upholding the highest standards within our profession and driving positive change.
"NARA plays a crucial role in fostering greater understanding and promoting best practices among Property & Fixed Charge Receivers.
"I look forward to leading NARA in this important mission over the next two years."
:::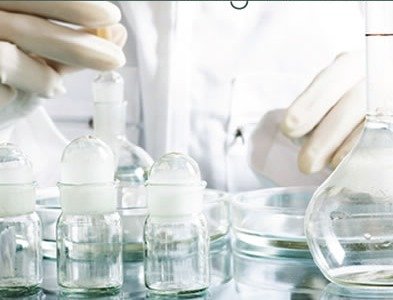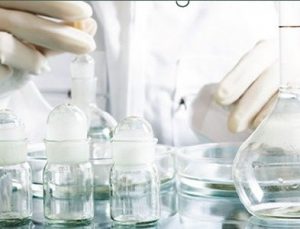 East Yorkshire-based chemical business, Croda, has appointed Danuta Gray as a non-executive director and chair designate.
Gray will join the Board with effect from 1 February 2024 and will succeed Dame Anita Frew as chair at the conclusion of the company's AGM on 24 April 2024. Frew will then retire from the Board after nine years as Croda's chair.  
Gray has held Board positions with both FTSE 100 and FTSE 250 companies across a range of sectors for the past nineteen years.
She is currently chair of Direct Line Insurance Group Plc and a non-executive director and chair of the Remuneration Committee at Burberry Group plc. 
She is also a member of the Employ Autism Development Board.
Gray has extensive non-executive listed company Board experience having previously been chair of St Modwen Property plc and also having served on the Boards of: Aldermore Bank plc, Old Mutual plc, Page Group plc, Paddy Power plc and Aer Lingus plc as well as a non-executive member of the Defence Board of the UK Ministry of Defence.
On joining the Croda Board, Danuta will be appointed to the Nomination Committee and will succeed Anita Frew as chair of the Nomination Committee in April 2024.
Jacqui Ferguson, senior independent director said: "Danuta is a highly experienced non-executive director and chair with a deep understanding of growing consumer focused and high technology businesses in international markets. 
"She has served on the Boards of a variety of listed companies and her depth of Boardroom experience and strong understanding of UK governance will be of enormous benefit to Croda.
"I would like to thank Anita for her outstanding commitment to Croda since 2014 and her leadership of the Board and stewardship during what has been a period of significant growth and strong performance."
Gray said: "I feel tremendous affinity with Croda given the group's strong customer focus, market-leading innovation and passion for using smart science to improve lives.  
"With its talented employees, positive culture and refocused portfolio, Croda has an exciting future and I look forward to working to deliver on opportunities that are ahead."
Frew added: "It has been my great privilege to work with Croda and to serve as chair of the Board since 2014 and I am pleased that I will in due course be handing over the reins to Danuta who will help steer Croda through this next phase."
:::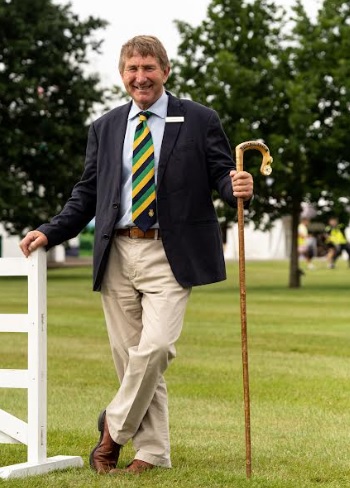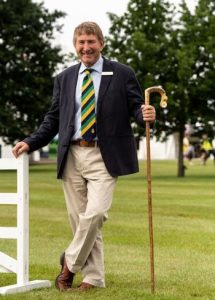 The Great Yorkshire Show 2024 will be the final show for current director Charles Mills, as he comes to the end of his tenure.
He is set to step down after the next Great Yorkshire Show which will run from Tuesday 9 July to Friday 12 July.
This will be his ninth show and the hunt is now on for a new show director.
Mills said: "When I was a young boy in short corduroy trousers sitting in the Grandstand, never in my wildest dreams did I think I would get the honour of one day becoming the show director of the Great Yorkshire Show.
"It is a wonderful organisation and getting the opportunity to meet and work with so many dedicated people will stay with me for the rest of my life."
He was show director during one of the most challenging shows which was organised as the UK came through Covid in 2021.
Mills said: "We were one of the only agricultural shows to go ahead that year and it was such a pleasure to host King Charles III and Queen Camilla who supported us at that show and spent a whole day meeting exhibitors, stewards and public.
"I have also thoroughly enjoyed hosting members of the Royal family including Princess Anne who visited twice during my tenure and is very highly respected among the farming community.
"The job of show director has been a wonderful experience and one that I will never forget."
Since taking over the role in 2016, he has been part of the team behind changing the structure of the Great Yorkshire Show which moved from three days to four days since Covid in 2021.
Tickets are now sold in advance only with visitor numbers capped at 140,000 equating to 35,000 people a day, to ensure a comfortable experience for visitors.
Allister Nixon, chief executive of the Yorkshire Agricultural Society which organises the Great Yorkshire Show, said: "Charles has been a fantastic ambassador for the Great Yorkshire Show and we can't thank him enough for his amazing contribution over the years and for his passion, commitment and leadership."