Disruption as a strategy – achievements and opportunities
Disruption uses innovative ideas and production methods to cut costs, improve productivity and often to improve sustainability.
Innovative production methods and hyper-efficiency can allow start-ups and growing firms to gain market share in many industries.
TheBusinessDesk.com's roundtable, part of a series being held across Yorkshire, focused on challenges and opportunities, looking at what firms have achieved and what they need to sustain, develop their innovative methods and products – and what is needed to encourage more companies to adopt disruptive approaches.
The latest roundtable, chaired by TheBusinessDesk.com's Yorkshire editor Andrew Staples, was hosted by sports data and digital media firm DAZN, at White Rose Office Park. It was sponsored by Clarion, BHP and Brown Shipley.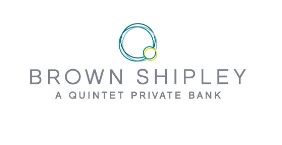 Participants were asked what excited them about disruptive businesses. Lisa Johnson, director of autonomous robotics company, Starship Technologies, responded: "You're likely doing something people have never done before.
"That means you're pushing your boundaries and every day you're learning something new. If you get it right that manifests itself in behaviour change and making a difference to people's lives."
Phil Neale, co-founder and managing director of Tabology, which offers technology to help hospitality businesses, said: "It's about meeting an unmet need. You're giving people something they never had before. You're dramatically improving what they do.
"We're aware of how much people's needs are changing. We have customers talking to us every day. We find out what they want and need and that drives what we do."
Mark Mildren, director of the future and head of marketing at Munroe K, said: "What's exciting for me about disruption is that it's not just about the technology push. It's also about business model innovation.
"How do you take existing businesses and innovate their business model to be disruptive?"
"And it's about future talent – how do we engage the skills we need for disruption in the future? And how can we capitalise on that untapped knowledge?"
Charlotte Bailey, chief operating officer at Pan Intelligence, said one source of this untapped knowledge is people who have not traditionally been seen as central to the entrepreneurial landscape.
She said: "Diversity and inclusion is important. It's a buzz word for so many people but if you look at the companies that are raising money and growing at a rapid rate, they're not your traditional entrepreneurs – the model is changing.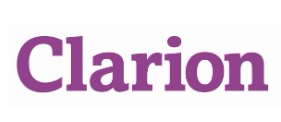 "I'm seeing a trend of women coming into tech after they've had kids because they like the flexibility and hybrid working."
Other members of the panel said disruption has a role to play even in heavily regulated sectors.
Jonathan Simms, partner at law firm Clarion, said: "We have been very disruptive in terms of what we do in the legal market. I think if we were a tech business, people would get more excited about us.
"We were set up in 2007 and now employ over 300 people. We're up to over £35m turnover and we're the third fastest growing law firm in Europe.
"We've massively disrupted the market by having a completely different business model to a lot of other law firms."
Jamie Williams, partner at BHP, said: "It's hard to see disruptive practices coming into a regulated industry. But I see that as a massive opportunity for us, especially because we're independent.
"We can be more nimble and encourage people to adapt to disruptive ways of working.
"We've set up a disruptor council with a lot of our younger team members and we're pushing that forwards. We see that as an exciting opportunity."
Phil Harris, executive director at private bank Brown Shipley, said: "A lot of disruptive tech is coming into our industry and it's exciting and scary to see how technology is changing it. It's fascinating to see how it's affecting us."
Some of the panellists outlined how their own firms' disruptive journeys had originated in a need to solve a specific problem.
Jason Mace, founder and chief executive officer of Gala Technology, said he had been forced to innovate in order to tackle fraud.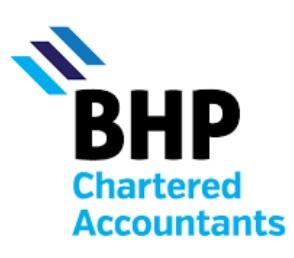 He explained how his events company had been "inundated" with telephone fraud while trying to conduct transactions, so urgently had to find a way of identifying card holders on the other end of the phone.
It reacted by devising secure pay by link technology, ensuring it has suffered no fraud since 2012.
Mace said: "We've developed this further to make it into a product and we've been scaling it. It's now a proper platform which other companies are using to make secure transactions."
Stuart Warrington, CEO of virtual demonstration software company, Envoke, highlighted how his company is the only business in its field offering its product as a software-as-a-service (SAAS) model.
But he said this does pose a problem for people who believe it is better to own a product.
"Our biggest challenge is the make versus buy argument," he said. "Should you buy a piece of content and then you own it but it's frozen in time, or should you rent it from someone like me who will keep it updated?
"When your product changes I'll update it. But people still have this perception that owning things is better than renting them."
Paul Brook, chief executive officer of Conductive Transfers Ltd, which has developed a process of putting electrical circuits into textiles, said his company had come up with a genuinely disruptive product with a huge range of potential uses.
"We're the only company in the world that does this and we've got full patents on the process," he said. "For example, pressure sensors in footwear or sensors in hospital beds that determine whether a person is potentially going to get pressure ulcers.
"Thousands of applications are possible with this technology. It's just down to your imagination what you want to do with it."