People: Business Enterprise Fund; Northern; EN:Able Build; and more
Business Enterprise Fund (BEF), a Bradford-based not-for-profit social enterprise and provider of responsible finance, has appointed Tim Hamilton as new chair of its board of directors.
The appointment comes as BEF also unveils key findings from its latest social impact report, showcasing the organisation's commitment to fostering economic growth and sustainability in communities across the north.
Hamilton, a partner at Pannone Corporate, has had a longstanding career within the legal profession.
He is an experienced leader who champions relationships and collaboration in business as keys to long term success.
Stephen Waud, CEO of BEF, said: "We are happy to welcome Tim as the new chair of the board.
"His leadership, vision, and dedication to fostering economic development align perfectly with our mission to empower businesses and create positive social impact. We are confident Tim will help guide BEF to even greater success in the years to come."
BEF's board of directors is now composed of eight members:
Alex Beardsley, joint managing director of ABL Business
James Mason, CEO of West & North Yorkshire Chamber of Commerce
Katie Hurrell, CEO of Bradford District Credit Union
Laurence Beardmore, former group commercial director of York Coffee Emporium
Penny Hembrow, former senior VP, of CGI
Simon Jackson, director of investments of BEF Group
Stephen Waud, CEO of BEF Group
Tim Hamilton, partner – corporate services of Pannone Corporate
Hamilton said: "It is an honour to be asked to serve as chair at BEF and I am looking forward to supporting its talented team in continuing to deliver the opportunities that are described in the social impact report."
In addition, BEF has highlighted key findings from its latest social impact report:
Investment: BEF invested £16m in new and existing businesses across the region helping drive the local economy.
Business created: BEF helped create 396 new UK businesses, helping individuals to make their business dreams a reality.
Job creation: BEF played a pivotal role in job creation across the region, with 1,885 of jobs supported by BEF-backed businesses in the past year alone.
Diverse entrepreneurship: The report reveals BEF has continued to champion diversity in entrepreneurship, with women-led businesses making up 34% of its clients while 14% of its clients are ethnic minority led businesses.
Community Engagement: In the past year, BEF raised nearly £10,000 in to support good causes, strengthening its ties with local stakeholders.
:::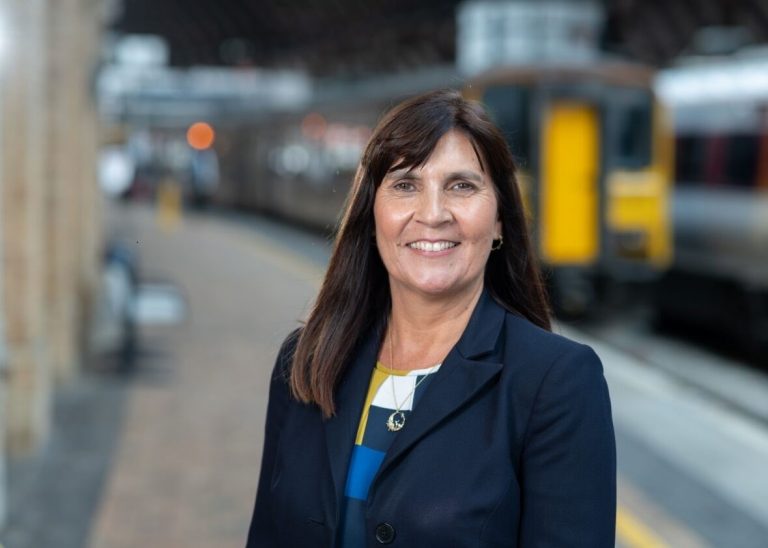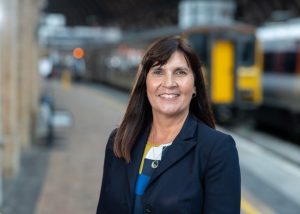 Train operator, Northern, has begun the recruitment process for a new chief operating officer (COO).
It follows confirmation in August that current COO, Tricia Williams, will be taking over as managing director from Nick Donovan in the spring of 2024.
The COO leads the team responsible for the safe day-to-day operation of Northern's trains, stations, engineering and control functions.
They are also responsible for shaping the strategic direction of the business, operational performance, workplace culture and customer experience.
Williams said: "There's no doubt this is one of the biggest jobs in rail – and I speak from experience.
"It's also an incredibly rewarding role, knowing how big a contribution Northern makes to the local economies of towns and cities across the North of England."
Outgoing managing director, Nick Donovan, has led Northern since March 2020.
Paying tribute to Donovan, Williams said: "Under Nick's leadership, Northern has gone from strength-to-strength, including recognition from YouGov as one of the UK's top ten most improved brands for two years running.
"He has also been a great mentor to me personally and I wish him all the best for the future."
:::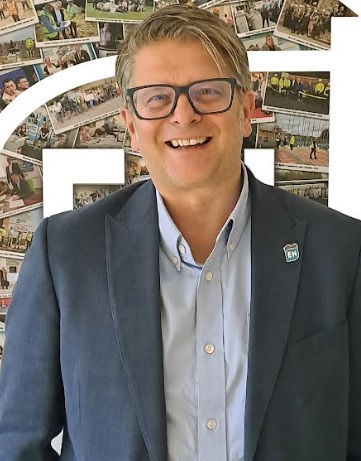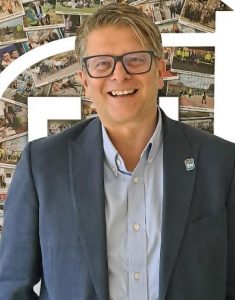 With a mission to secure more affordable housing across the North of England, Sheffield-based EN:Able Build Ltd has appointed Richard Greenwood as its new director.
EN:Able Build, part of Efficiency North Holdings, is a professional services company that facilitates the delivery of affordable housing across the North of England by working with landowners, developers, local authorities, and Efficiency North's membership of social housing providers.
Greenwood has been appointed to expand on EN:Able Build's previous successes and grow the company's regional partnerships, ensuring more land opportunities are converted into affordable housing.
He said: "There is an urgent demand for affordable housing in the North and all parties are eager to solve this problem together.
"The role of EN:Able Build is to connect those groups of people in the most efficient way possible. I will be initiating those connections and driving schemes forward to ensure they are brought to fruition."
Greenwood is a chartered builder with more than 35 years of experience in the construction industry, 30 of which are within the affordable housing sector.
In his previous role, he was responsible for gaining accreditation to major regional frameworks for affordable housing.
He added: "My role at EN:Able Build plays to skills I've built up throughout my career, but also my passion for the industry.
"Working in affordable housing is incredibly rewarding for me, knowing that every deal secured, and connection made, is helping solve the issue that is impacting so many."
EN:Able Build is one of five branches of Efficiency North's consortium, which includes EN:Procure Ltd, EN:Able Futures CIC, and EN:Able Communities CIO.
Together they provide a range of professional services that aim to save money, add social value and support social regeneration in communities in Northern England.
Lee Parkinson, chief executive at Efficiency North, said: "Richard's varied career experience within this industry is both impressive and invaluable to us.
"Having his expertise onboard is a real strength for the team and we look forward to seeing him lead this crucial arm of Efficiency North.
"EN:Able Build is about understanding our partners' requirements and we're confident Richard will be the right person to do that and continue our sector growth."
:::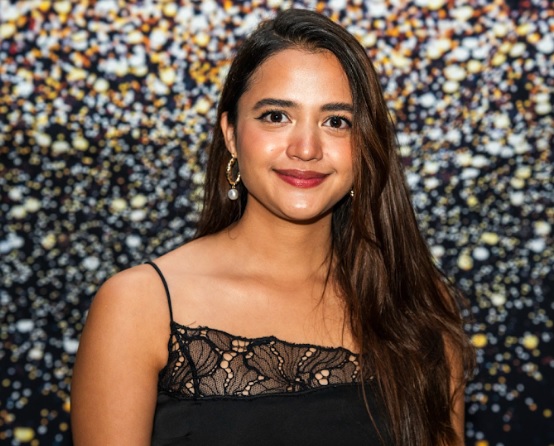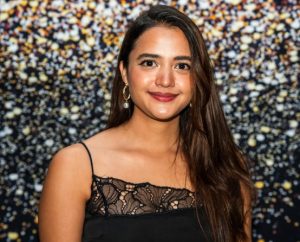 Summit, a performance marketing specialist agency based in Hull, has appointed a new assistant brand manager as the company continues to grow.
Komal Ahmad has become the 30th appointment at the business in the last 12 months.
Her role will focus on positioning the agency as a leading voice in the performance marketing industry.
She will be tasked with delivering and promoting an annual programme of events, education, and data driven content to benefit Summit and Productcaster's thousands of retail clients and the e-commerce industry.
One of her biggest projects is Summit's upcoming webinar in collaboration with Google, as well as planning an event at the Leeds Digital Festival in September.
She will also fill the position of dedicated Brand and Partnerships Executive for Productcaster, the agency's CSS tool.
Ahmed previously worked for Coca Cola's music franchise in Pakistan as an assistant director, helping with the visual side of music production, creating video concepts and executing creative campaigns.
With this, she brings over seven years worth of varied experience to the role and hopes to continue to add new strings to her bow at Summit.
She said: "Joining the Summit team is very exciting for me. I have a lot of experience with filmmaking and advertising and I'm keen to gain even more experience in different aspects of the industry.
"It's also great to see how the UK advertising world differs from Pakistan and how I can also bring my knowledge and skills from what I've learned to the UK market."
Martin Corcoran, owner and CEO of Summit and Productcaster, said: "Komal's appointment comes at a very exciting time for us. We are striving to become one of the UK's top performance marketing agencies.
"Komal's role is vital in enabling us to deliver quality data driven content, showcasing our Google Premier Partner status, and our 23 years of experience."