Sell-out at £11.5m student scheme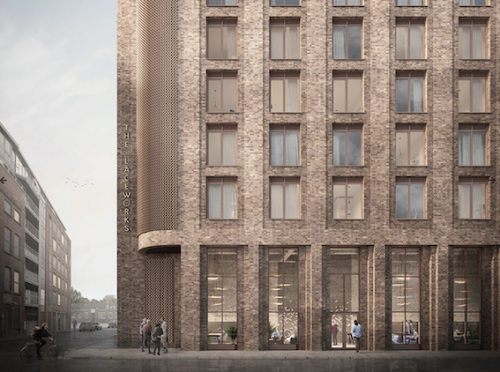 Construction has reached the halfway point at an £11.5m student scheme in Nottingham with all 222 apartments scheduled for completion by August 2019 – with all units already sold.
Located opposite Nottingham's train station, the Laceworks development is being built by PrimusAlliance, a joint venture between Property Alliance Group and Primus Property Group.
The seven-storey building features a rooftop terrace and studios with ensuite bathrooms, plus several units offering two bedrooms. The scheme will also includ a 24-hour reception, laundrette, group and individual study areas, games zones, private dining room, and coffee-shop style social spaces.
David Savage from Property Alliance Group said: "With two globally-recognised universities in Nottingham, there is a huge demand for high-quality accommodation that can meet students' changing needs. This was reflected in the high interest in the Laceworks which saw all apartments sold within six weeks from first release.
"The development is located in an area which is not only really convenient for students, but has lots of potential with ongoing investment complementing the wider regeneration taking place in the city."
Colin Turner from Primus Property Group added: "We are delighted to be delivering our first scheme in Nottingham, extending our wider national student coverage. The scheme is in a fantastic location and will offer students the highest quality rooms and amenities."
The sales at the Laceworks have been managed by Alliance Investments.